Last year, we had the opportunity to build homes with Habitat for Humanity in Sri Lanka. We had an awesome time volunteering, but we weren't about to leave Sri Lanka unexplored. We planned some extra time before the build and our volunteer team planned some breaks between building, so we were able to explore quite a few places in this amazing country. And we're so glad we did!
We had just finished our wonderful but expensive time in the Maldives, so we were glad to be heading to a place we could backpack on a smaller budget but still do and see amazing things!
1. Train Ride from Colombo to Haputale (into the mountains)
So number one is more of an experience or multiple places rather than just one place, but whatever, keep reading :-). We spent a night in Colombo in the Fort area, and then headed into the mountains. We were on a tight schedule so we decided to book our train tickets ahead of time with Exporail. They basically own their own train carts and attach to the main trains going around Sri Lanka. They provide meals, air conditioning, and tea/coffee as well. It's super easy to book online and cost approximately US$15 from Colombo to Haputale. Check their website often as it posts known delays, such as mudslide affected routes, etc.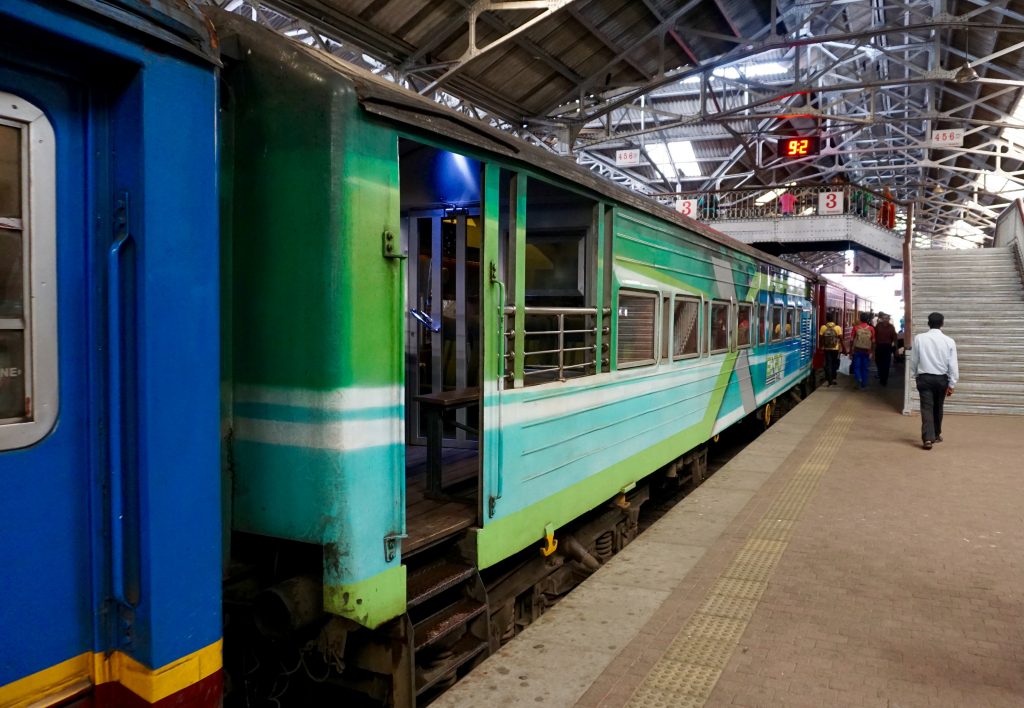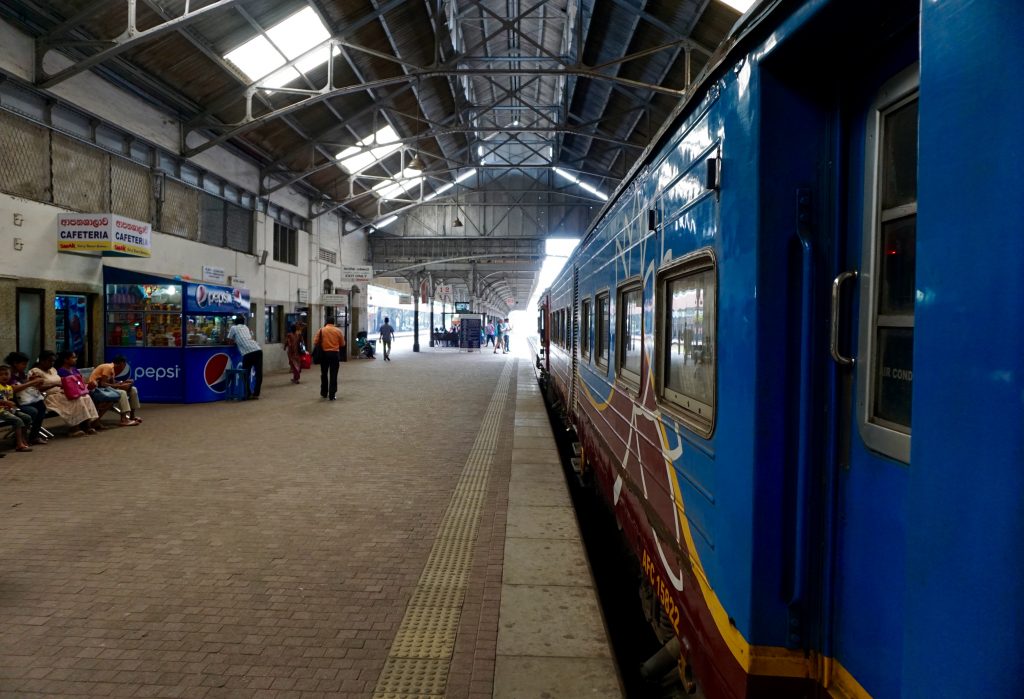 The journey begins through the steamy lowlands near the coast with views of rice paddies and palm trees. As you gain elevation, the terrain changes, and you eventually end up with a cool mountain breeze and views of eucalyptus trees and tea plantations. It's an eight hour ride but the gorgeous scenery keeps your mind occupied. We made it into Haputale just before sunset and were able to walk a few minutes from the train station to our hotel.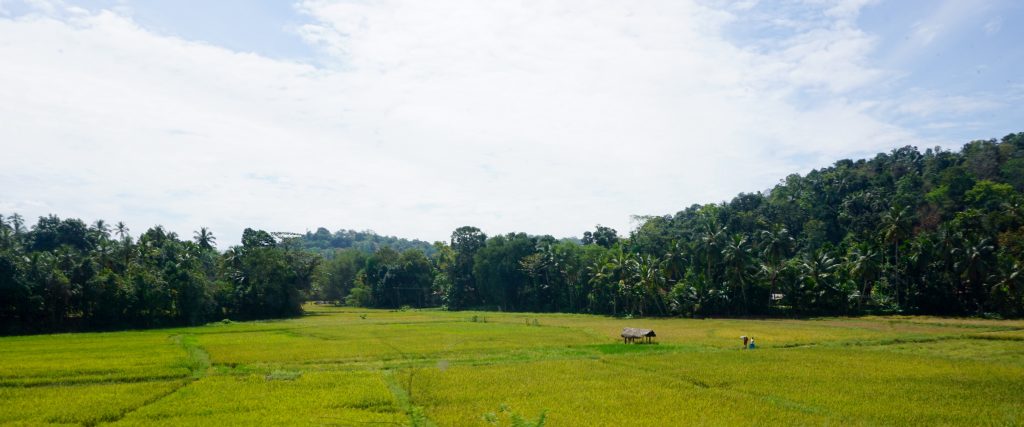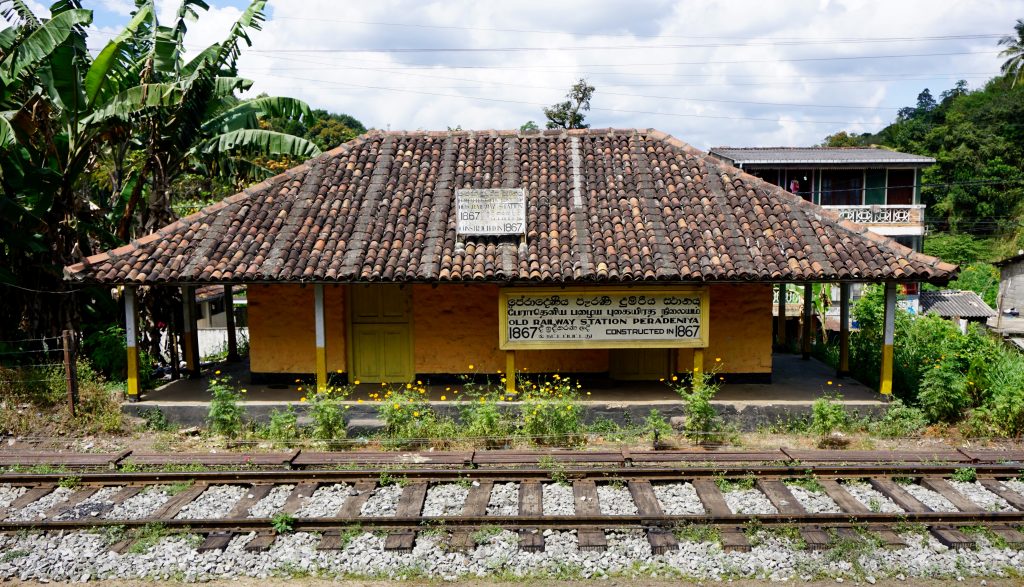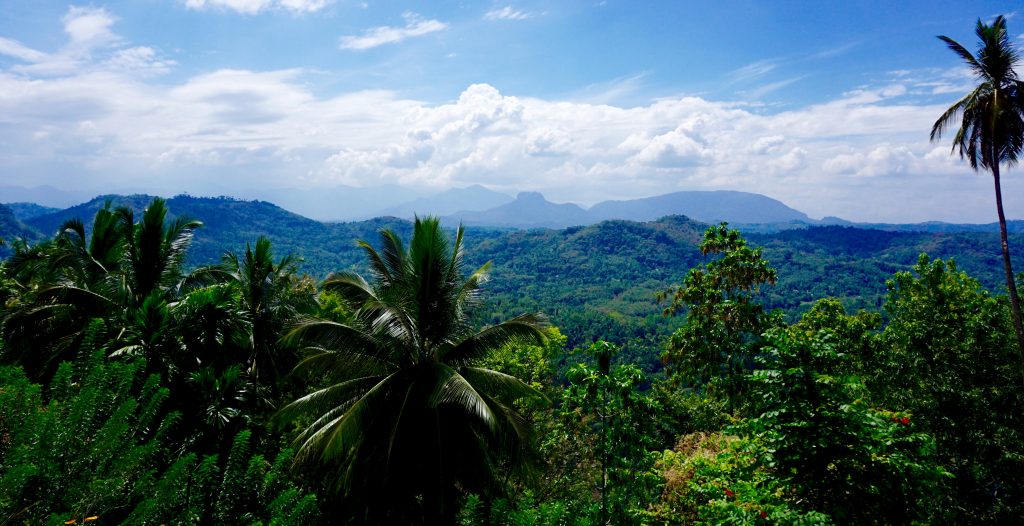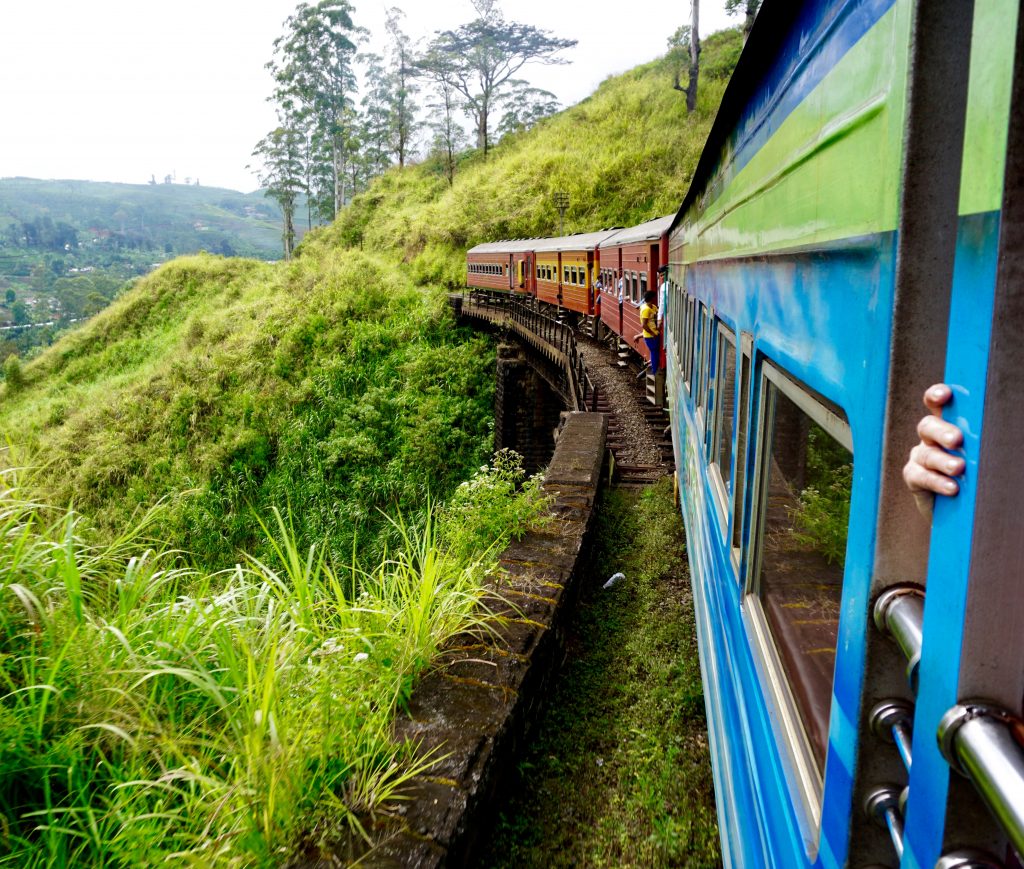 Check out our video of our train ride below!
2. World's End at Horton Plains National Park
We chose Haputale for it's quiet mountain town atmosphere and it's proximity to Horton Plains National Park. Our hotel manager easily set us up with a driver for the next day to the park. We left early morning and drove through some small mountain villages on our way. The park is a plateau with an average altitude of 7,000 ft (2,200 m) and provides some great hiking. Wildlife, a couple waterfalls, and vast grassland are some of the views enjoyed in the park. But the main reason everyone comes here is for the view from World's End, an amazing view from the side of a 4000 ft cliff. When the clouds blow away, the view seems almost endless. The sides aren't protected, so be careful walking around to take pictures. A dutch tourist fell off (and survived!) only a couple weeks after our time here.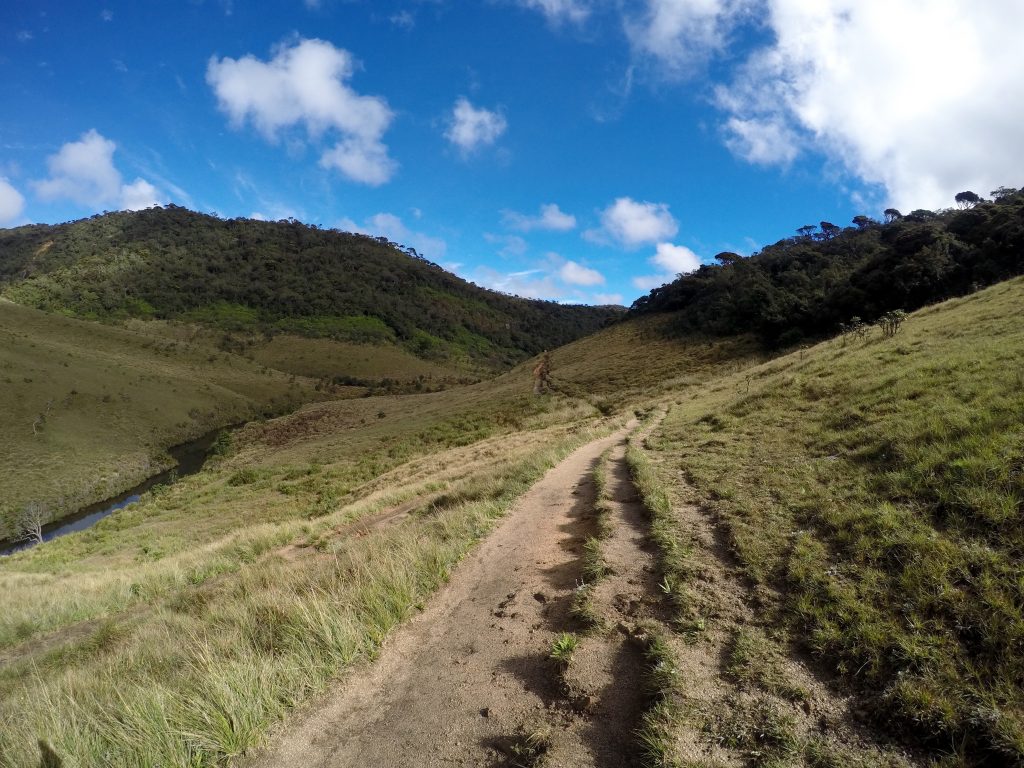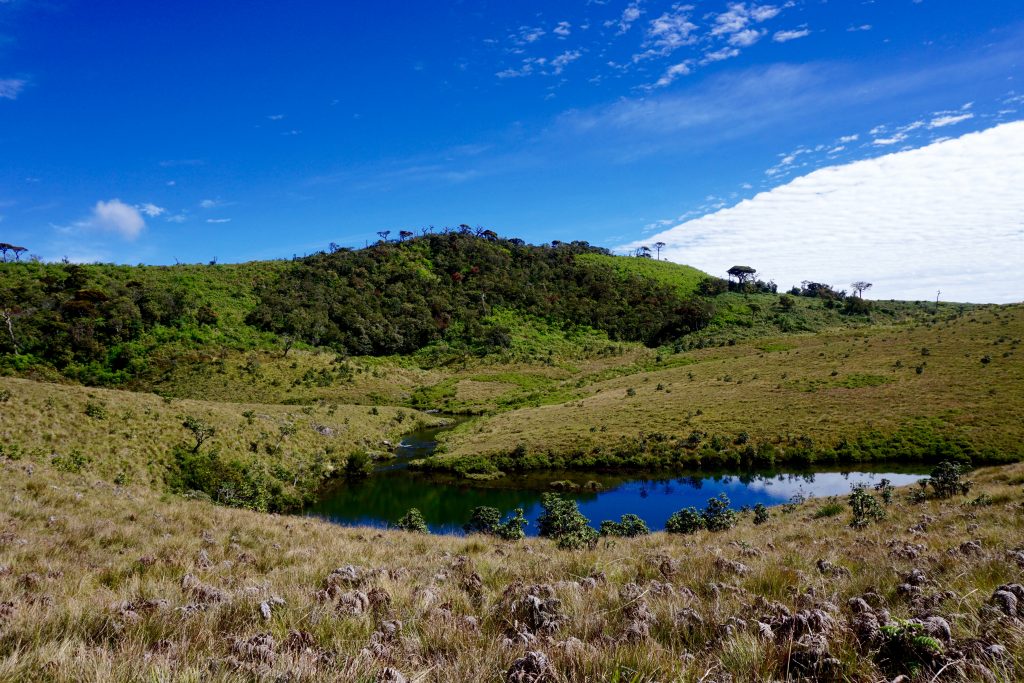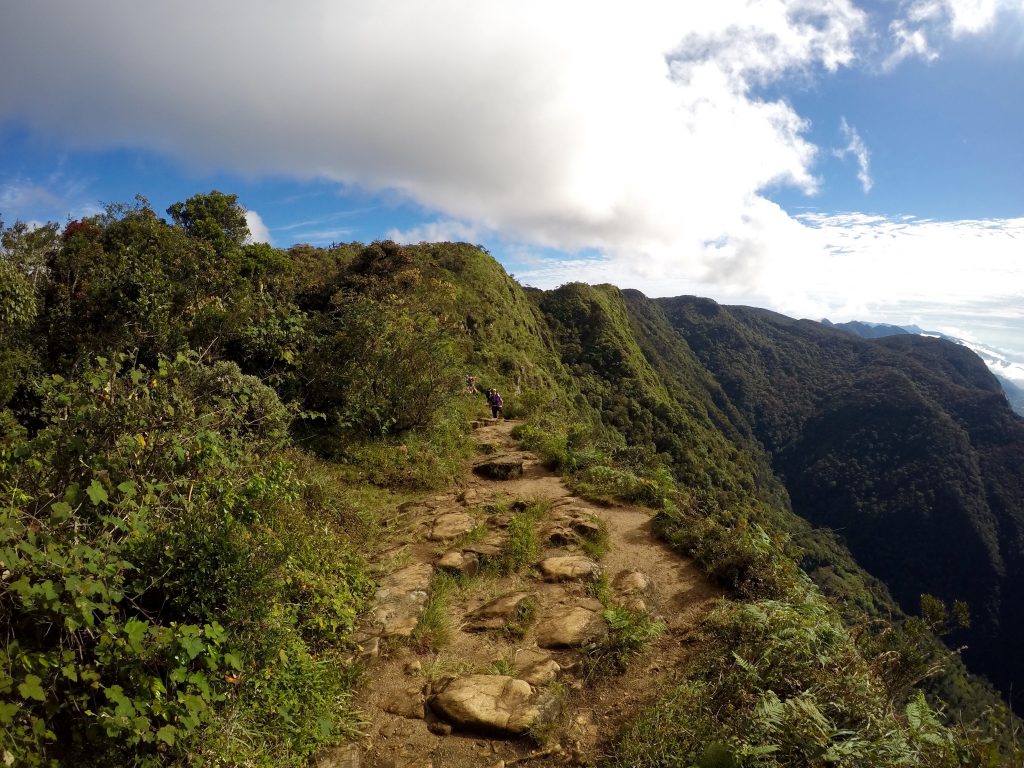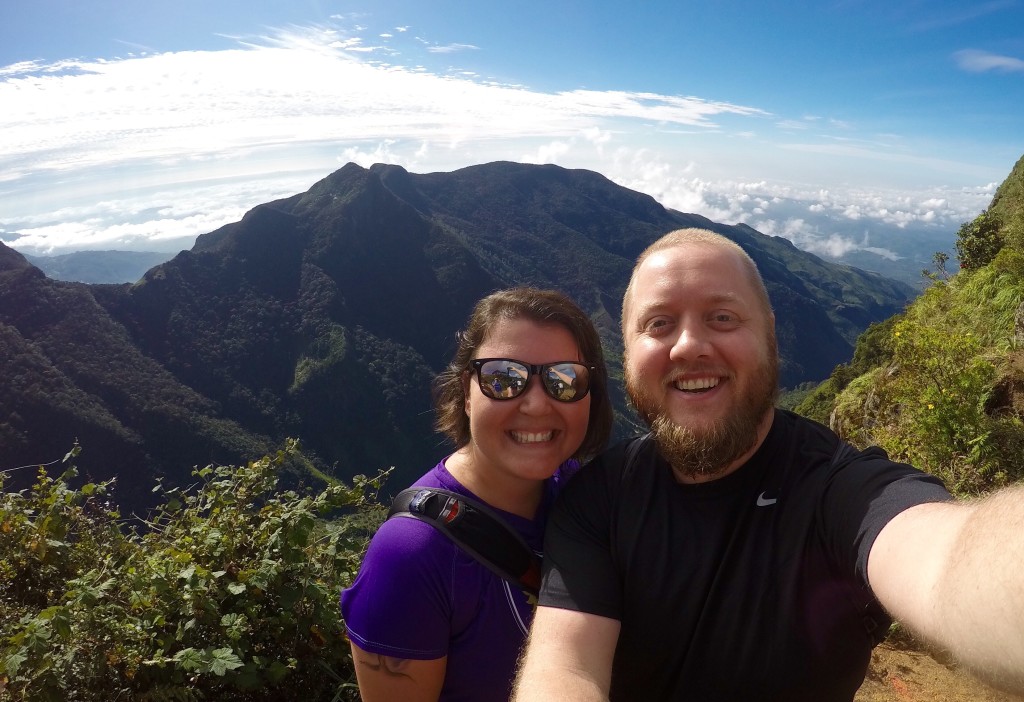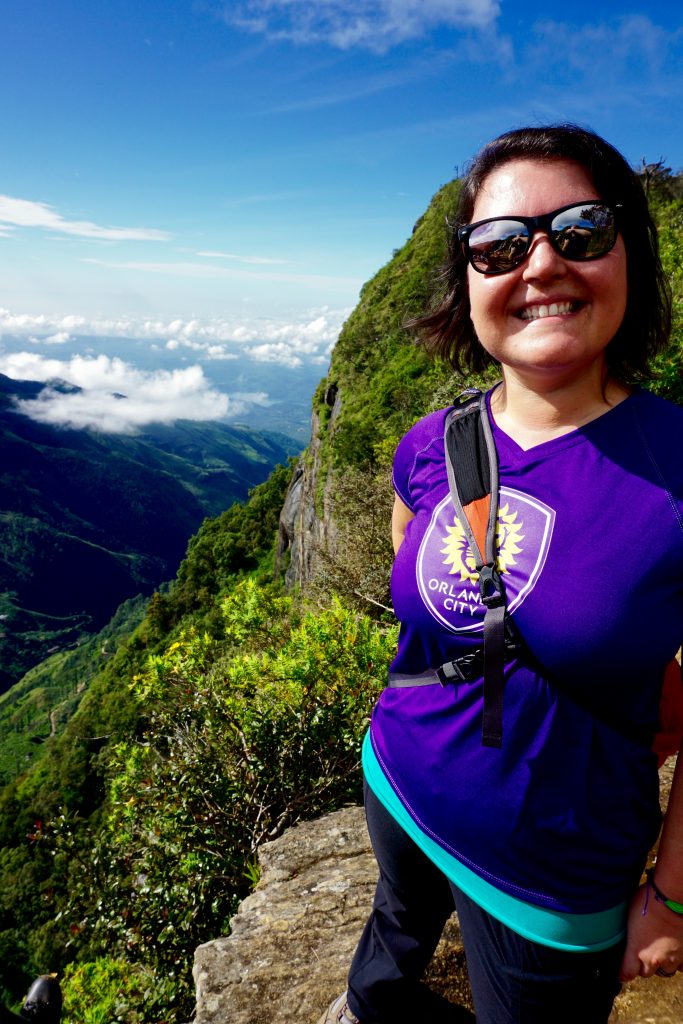 3. Udawalawe National Park (Safari!)
The last time we'd seen elephants in the wild was over 15 years ago on a safari in Kenya. We weren't about to travel through Sri Lanka without seeing some of it's most loved animals. Since we were going on safari, we stayed at Atgira River Camp. It's really cool lodging on a river only a few minute ride from the national park. The accommodations are safari style permanent tents with full bathrooms. Meals provided were delicious and many were served by candlelight waterside on the banks of the river. The staff here were amazing, and we were very happy with our choice.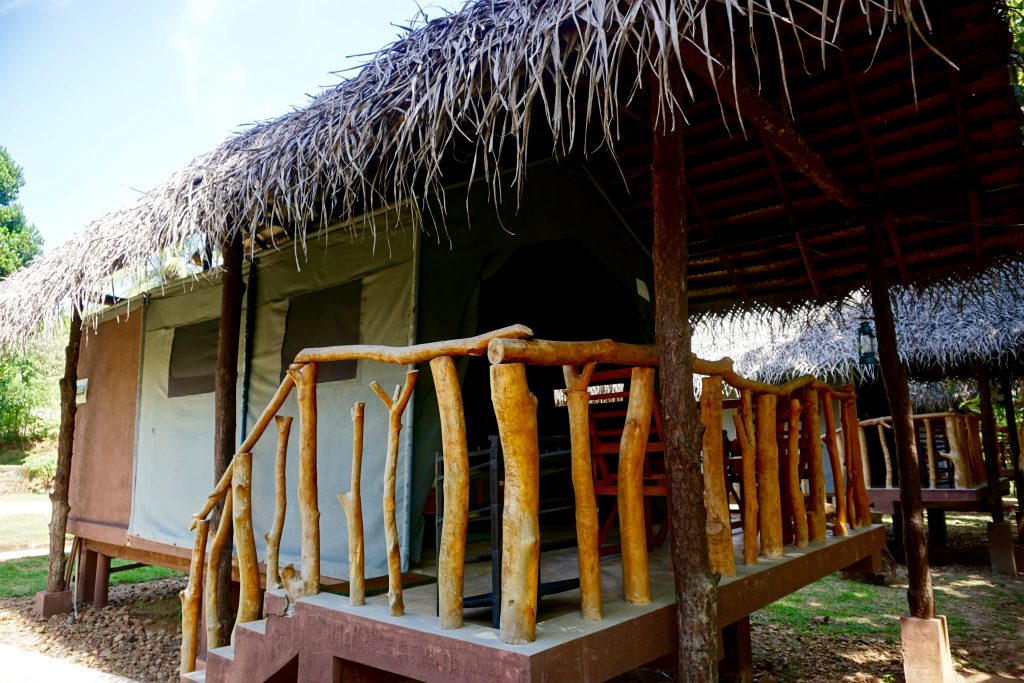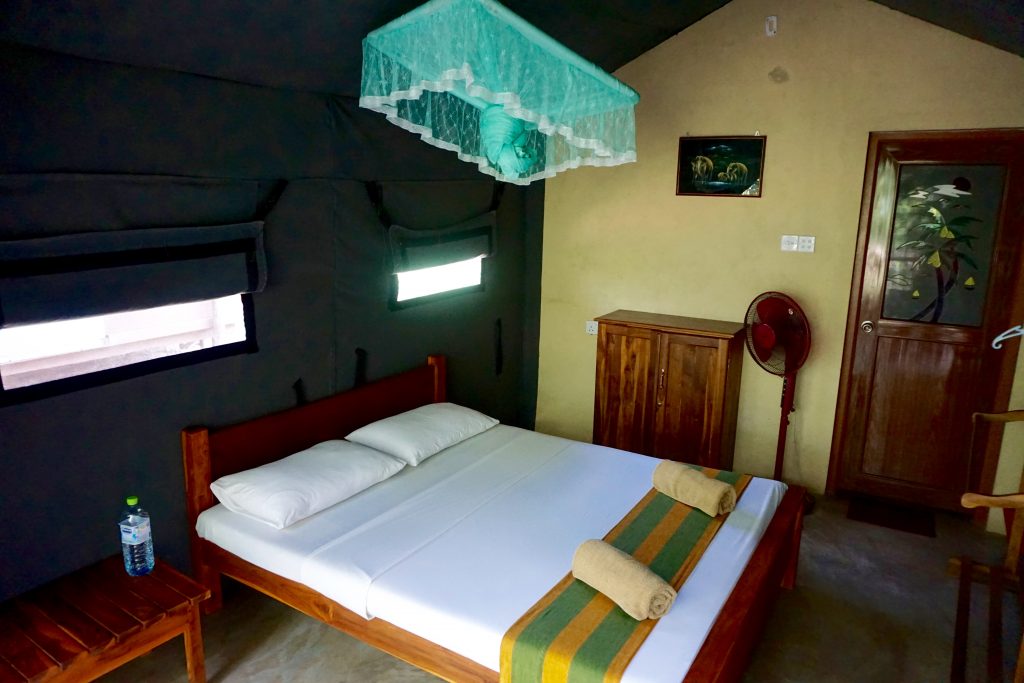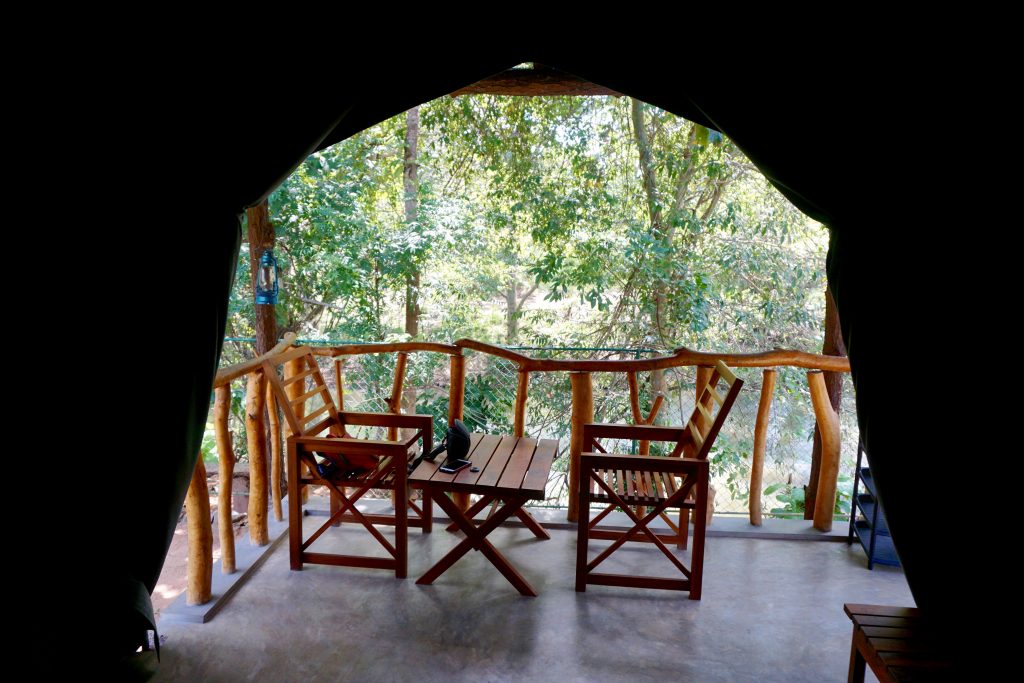 It's possible to just show up at the entrance to Udawalawe National Park and hire a safari guide with 4wd. But, Athgira River Camp provides safaris into the park, so we chose to go with them. We just rolled out of bed and hopped on a Land Rover and were in the park early morning for the best chance to see wildlife. The first hour, ours and several other trucks were all over the place looking for the park's prized animal, the Sri Lankan Elephant. Water buffalo, peacocks, and other small birds were the staple for our first hour, but suddenly we came upon a family of elephants roaming for breakfast. They are really a magnificent site. Our favorite part is watching how the families interact. They all protect the baby. The dad stands guard out front, while the adolescents man the second line of defense. All the while, the baby is at the mother's feet almost all the time. So cool!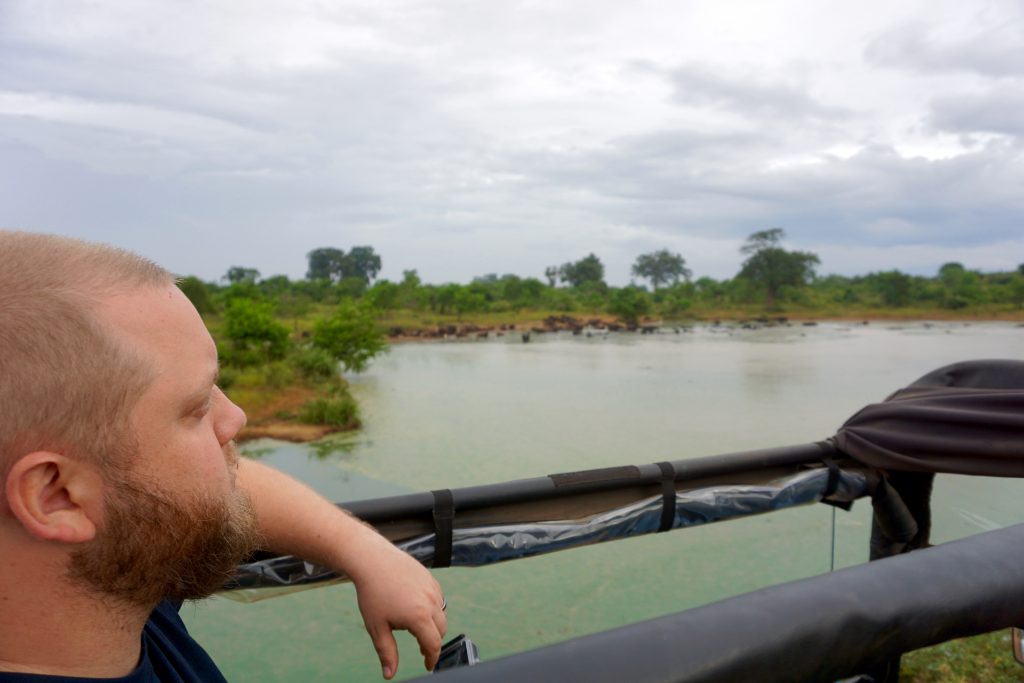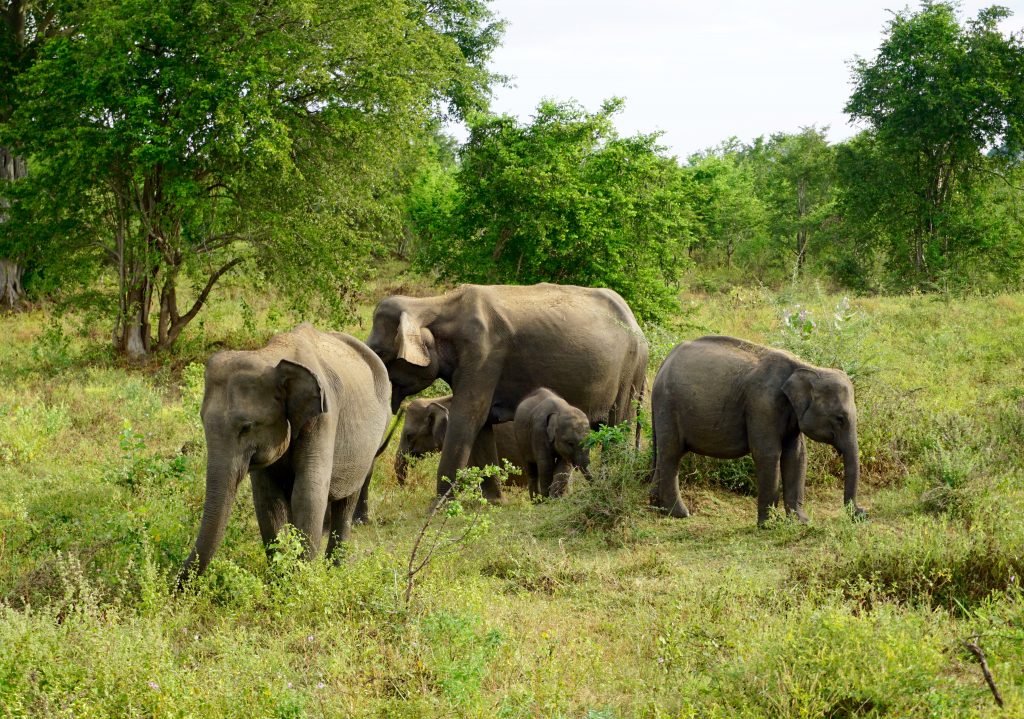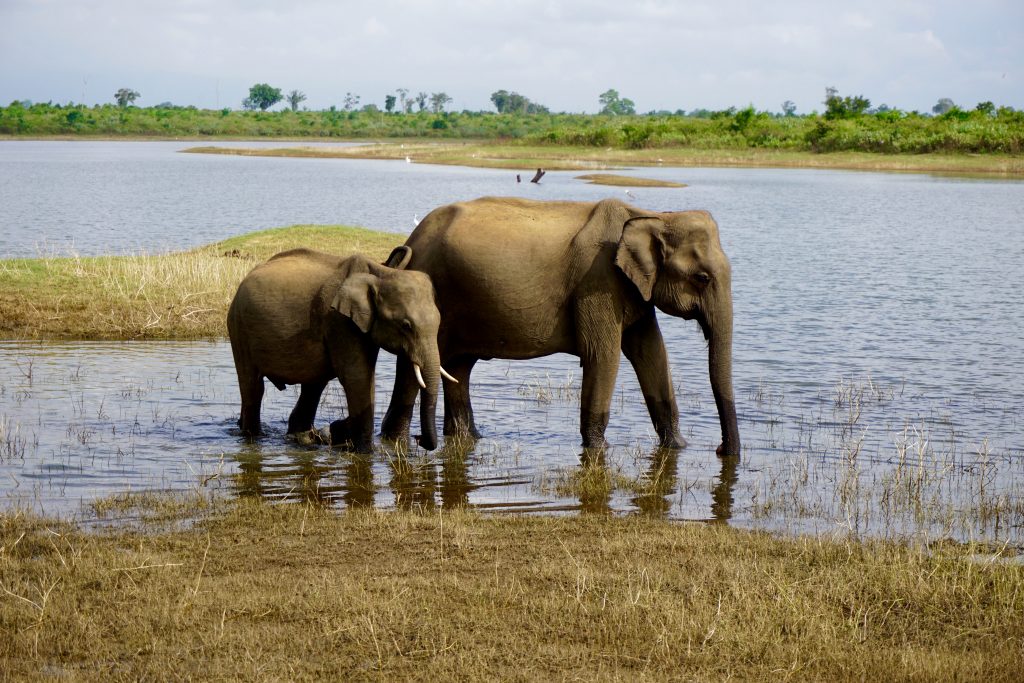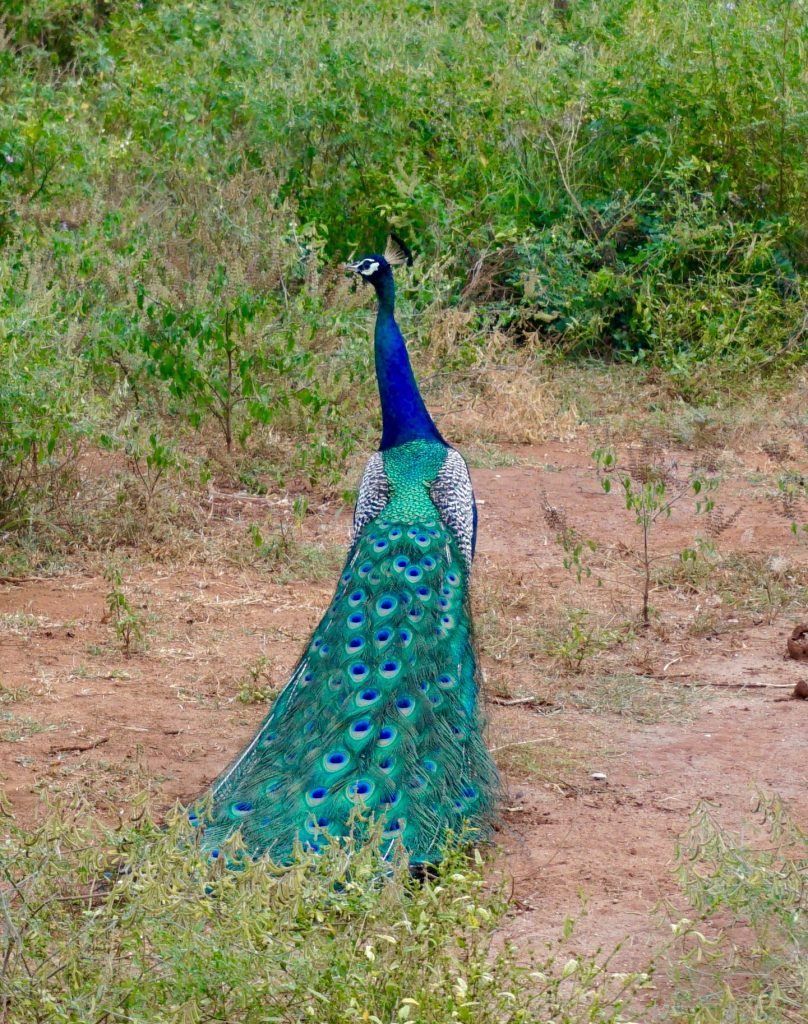 We took our GoPro into the park and captured some great video of the elephants. Check it out below.
4. The Beautiful Beaches near Tangalle.
One of the great things about travel in rural Sri Lanka, is that it's super easy to take a tuk tuk to your next destination. Most hotels/hostels know someone who drives a tuk tuk for a living and is willing to take some backpackers to their next destination for a reasonable price. Our tuk tuk from Udawalawe down to the Tangalle on the southern coast was a scenic two hour ride and only costs a few dollars. There are some amazing hotels and resorts on the beach, but we opted to spend much less and stay a five minute walk away at Eagle's Nest Cabanas. It's a newer place with wifi, great food, and great service. When we wanted to head down to the beach, we just walked down a short trail and were there in a few minutes. And only a few moments down the beach, you can find an isolated spot to enjoy without crowds. When you're ready for a drink and some good food there are some great restaurants with ocean views and breezes. We beach bummed for two days here and it was wonderful.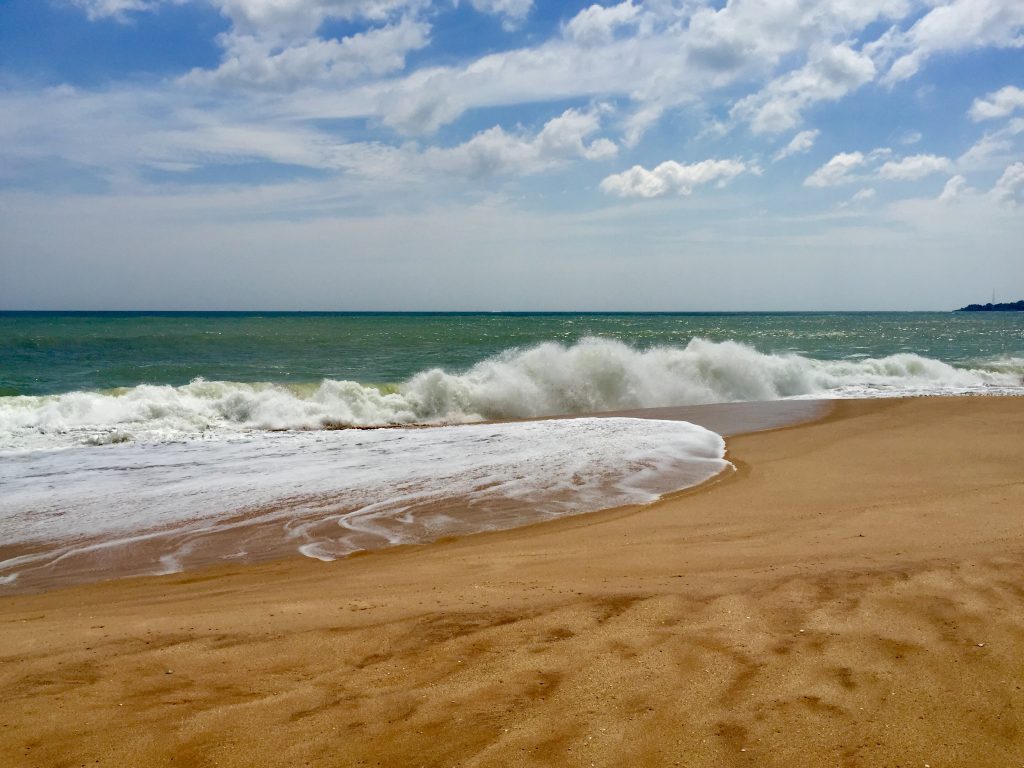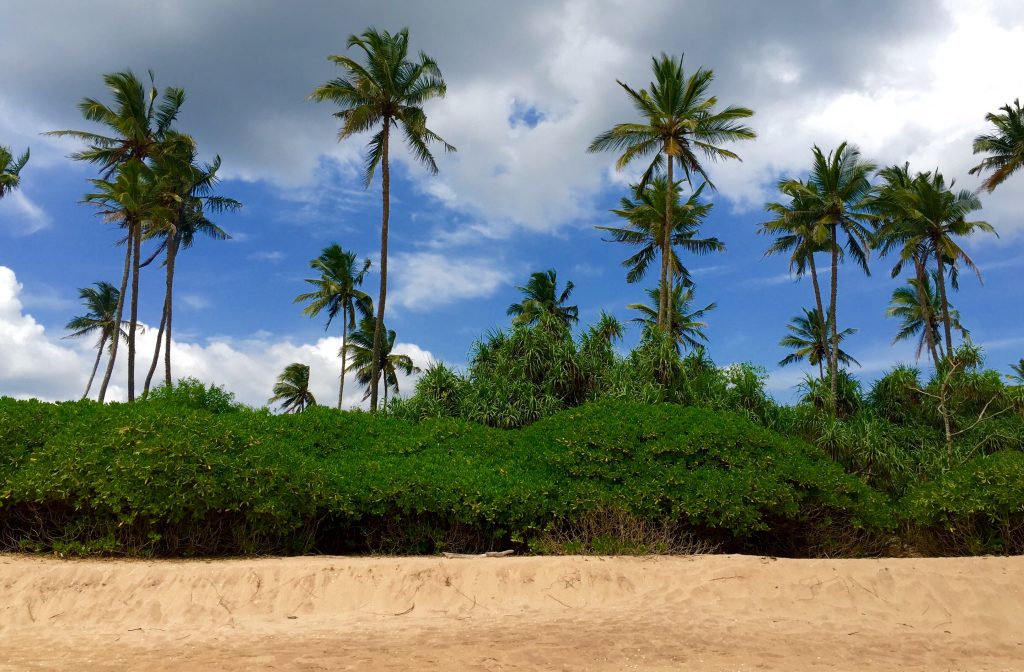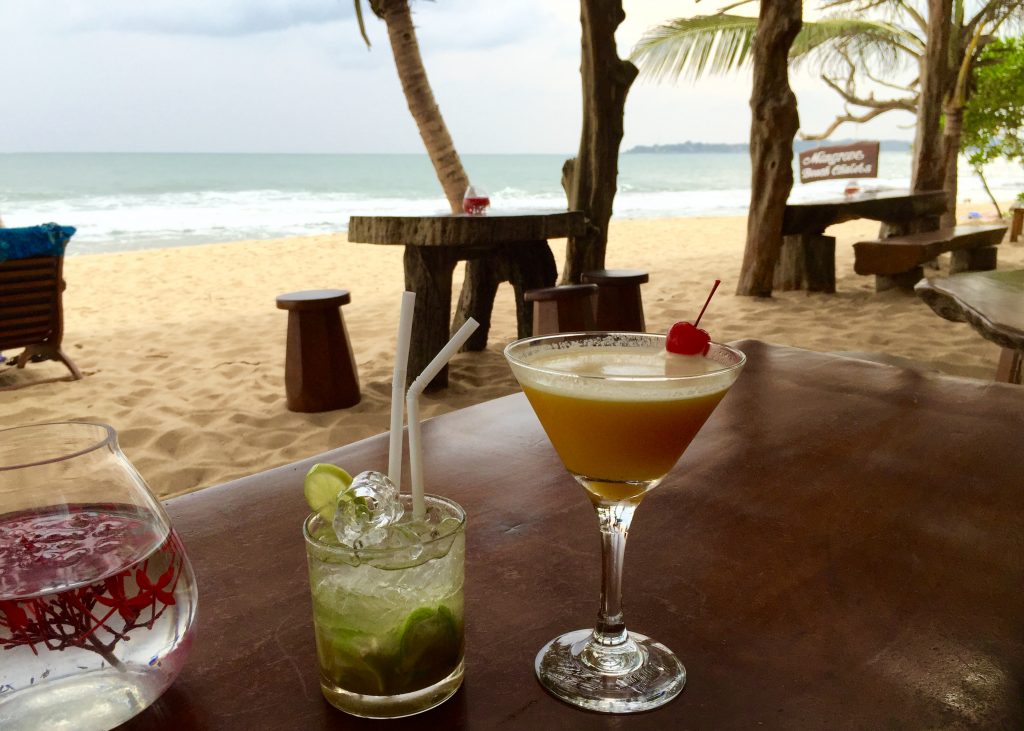 5. Mirissa (beaches and whale watching)
Mirissa is probably one of the most popular beach towns to visit in Sri Lanka, and for good reason. It's got a laid back vibe and a great beach. It's a popular surf spot as well. Our main reason for coming here though, was whale watching. February was height of the season, so we got excited and booked a day of watching with Raja and the Whales. They are a highly rated company for this and run their business ethically with conservation in mind. I get terribly seasick at times so I knew this would be tough. We were out all day, and we saw several families of dolphins, but did not see any whales. A bit disappointed but that's the luck of the draw. According to their Facebook page, there was a sighting the day before, so we thought we might be just as lucky. A great thing about booking with them is that if no whales are spotted they will refund half your money or let you join the next day's outing at no extra charge. Mirissa is known as one of the best spots for whale watching. Next time, I'll definitely give it another shot and power through my seasickness for a chance to see some whales.

We spent the remainder of our time in Mirissa doing some more beach bumming. We ate all of our meals on the beach while watching surfers. The town is a bit full of tourists, but it offers alot. We'd like to rent an apartment here next time and spend some time honing our surfing skills.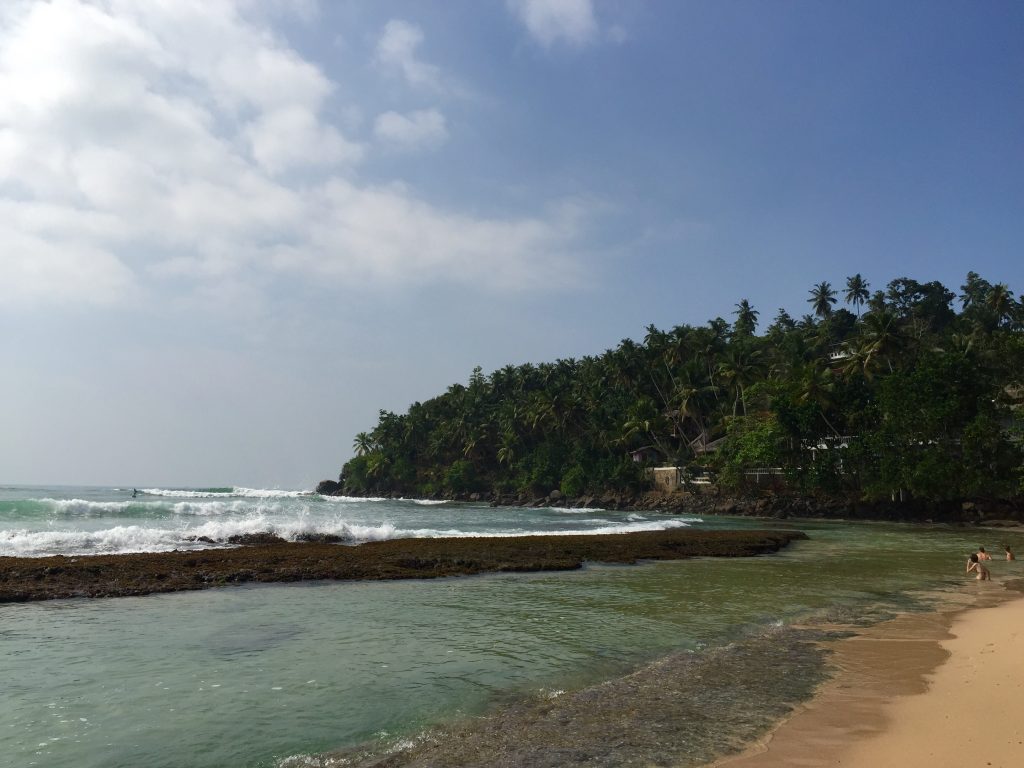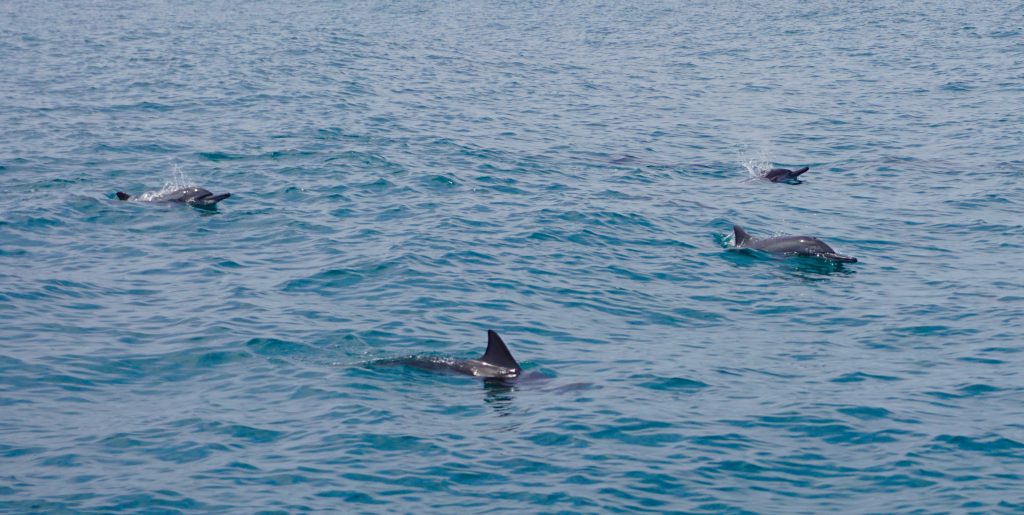 6. Sigiriya Rock
When we volunteer with Habitat for Humanity, our group usually plans a couple days of R&R together. One was a trip to the UNESCO World Heritage Site, Sigiriya, or Lion Rock, an amazing rock formation that juts some 650ft out of the earth. A Sri Lankan king, over 1500 years ago, built his palace atop the formation, complete with a crocodile filled mote around the bottom. It also contained a fairly advanced water system that was far ahead of it's time. There are many many steps to get to the top, and also one must pass through the lion's feet entrance half way up to continue to the top. The views are incredible from the top. Make sure to take in the view from the king's throne, imagining what life was like there 1500 years ago. It's easy to explore this place on your own, with a guide book or some online info downloaded before hand to understand better. But we got a tour guide for our large group. He was incredibly informative, but I think we would've enjoyed exploring ourselves.
*Pro tip* There are a million guys at the bottom offering their "assistance" to help you climb the stairs, by basically grabbing your arm and lifting as you step, like you're helpless. I don't blame them for being entrepreneurs but it's incredibly unnecessary unless you really do need help. Make sure to tell them clearly "No" at the beginning or they'll follow and "help" and expect payment, which can lead to confrontation.
Sri Lanka is big on "tourist prices" for sites and it's no different here. It's approximately US$30 per person to enter, but Sigiriya is an amazing site, and a must do when traveling in Sri Lanka. It was very much worth it to us. Like many places, an early start will avoid more crowds.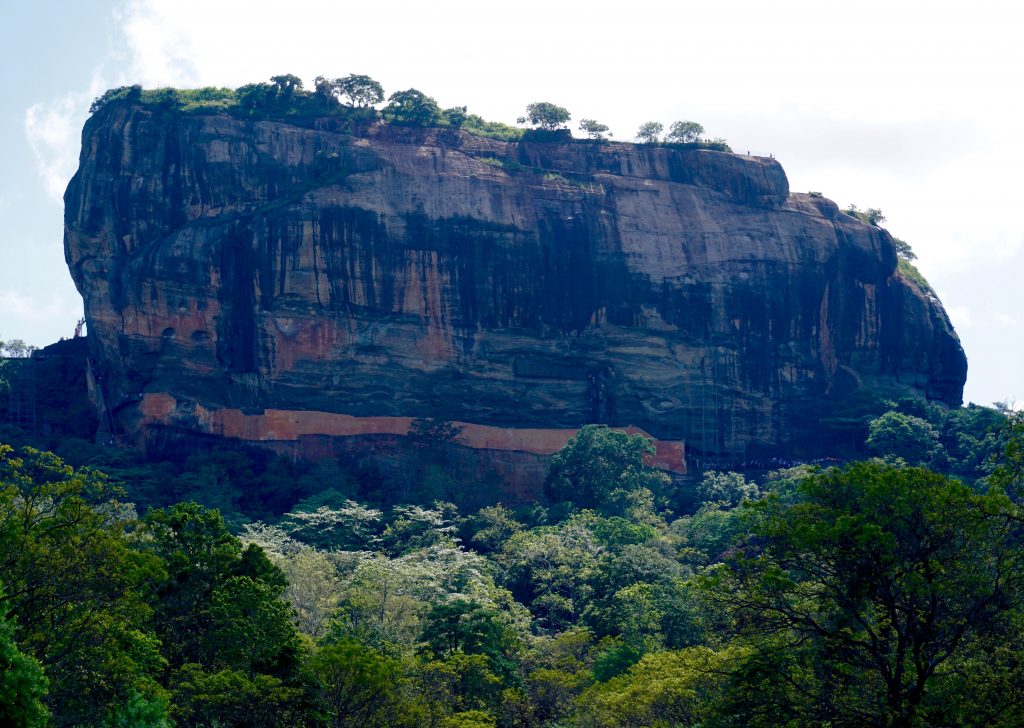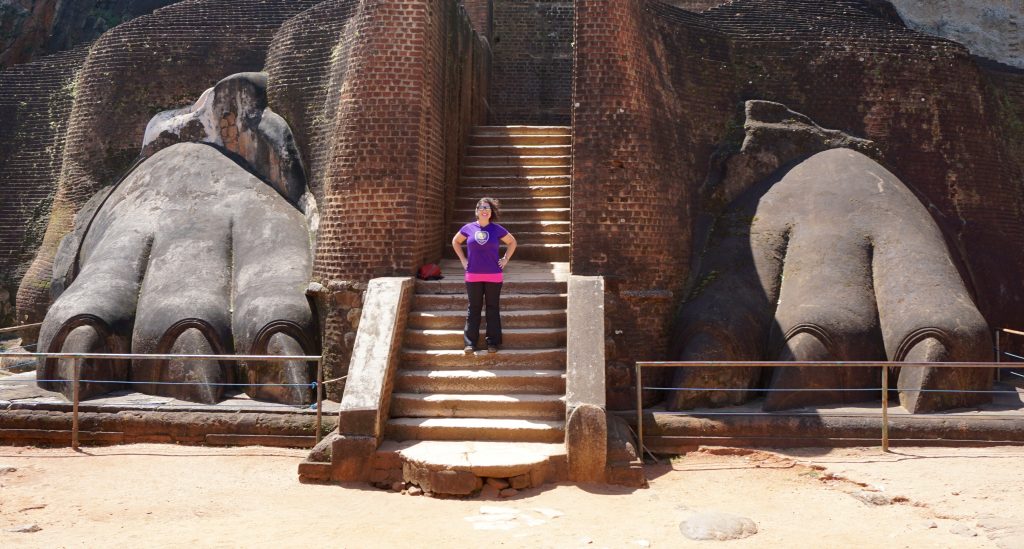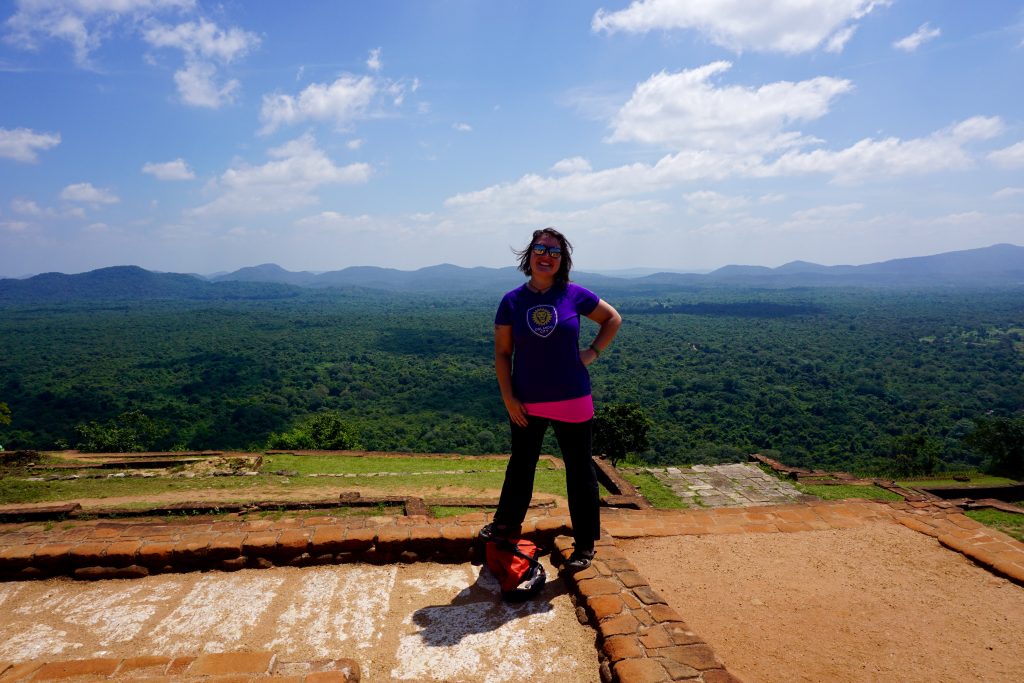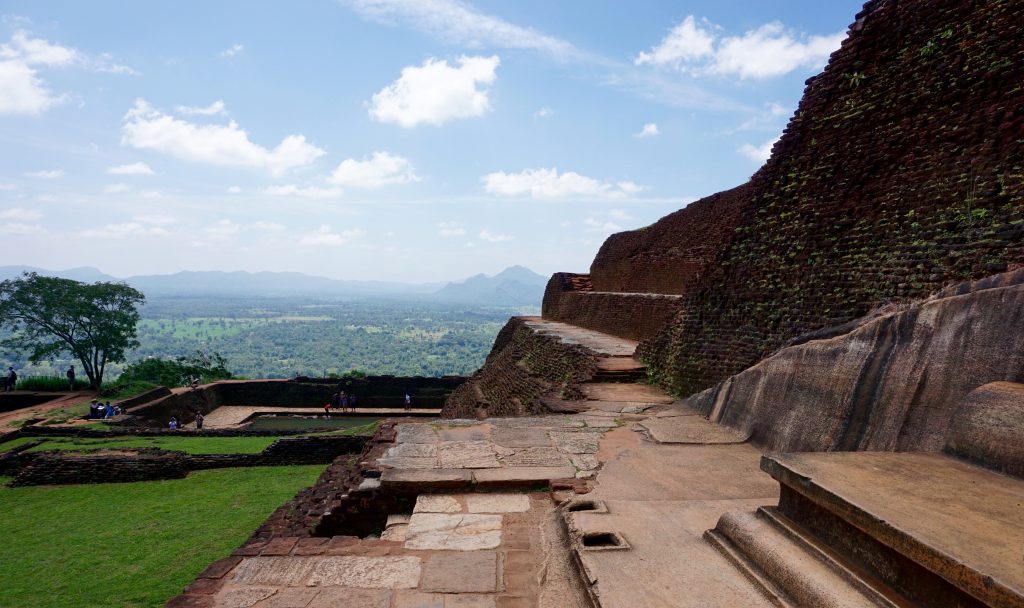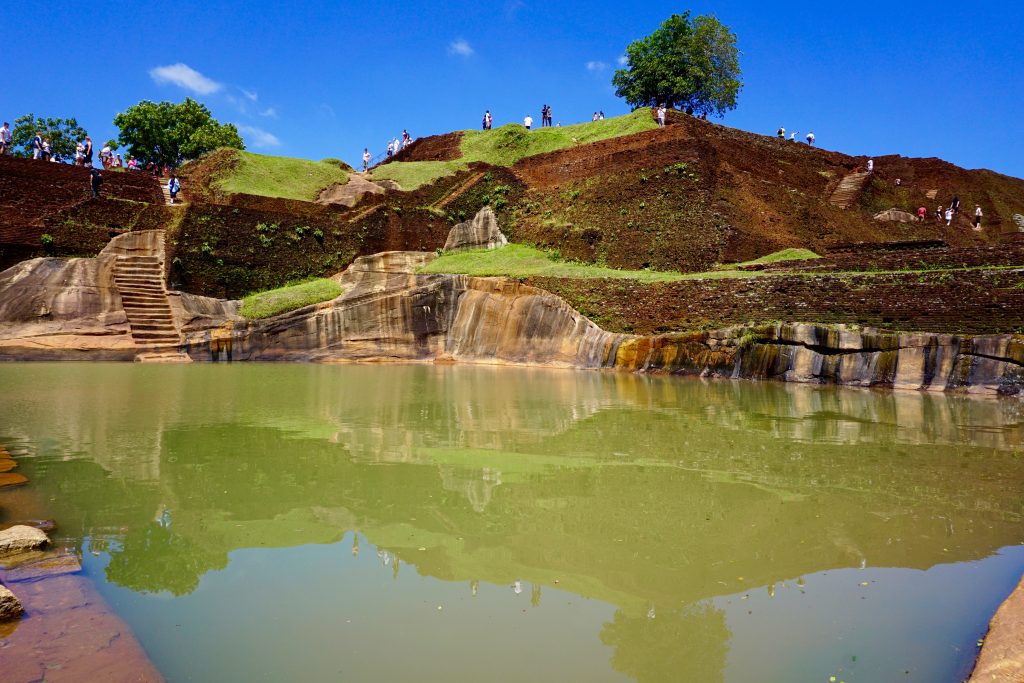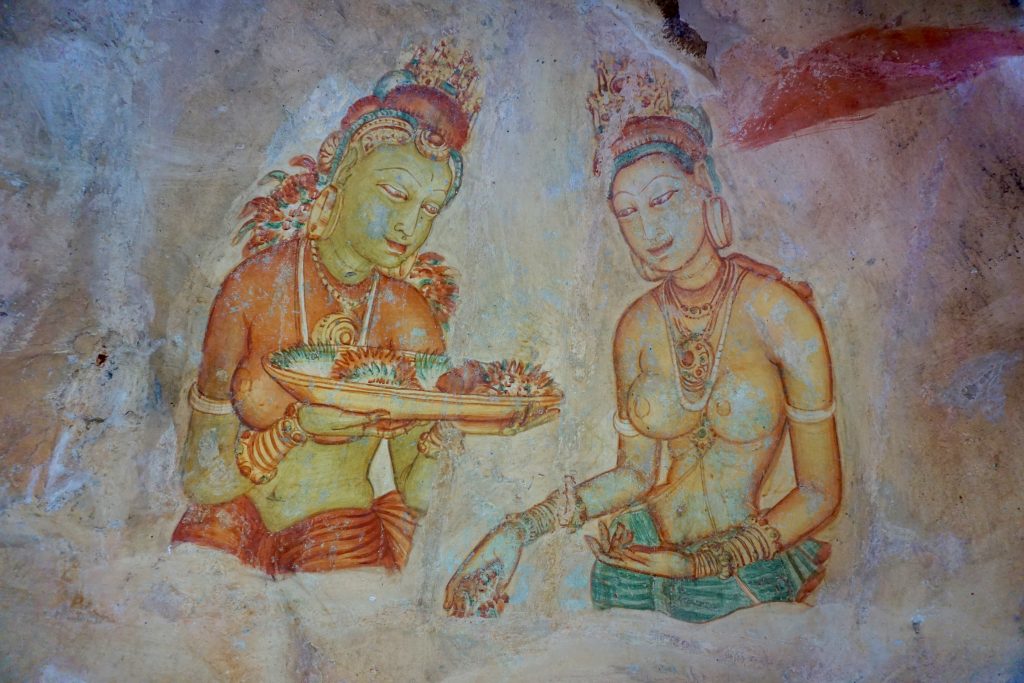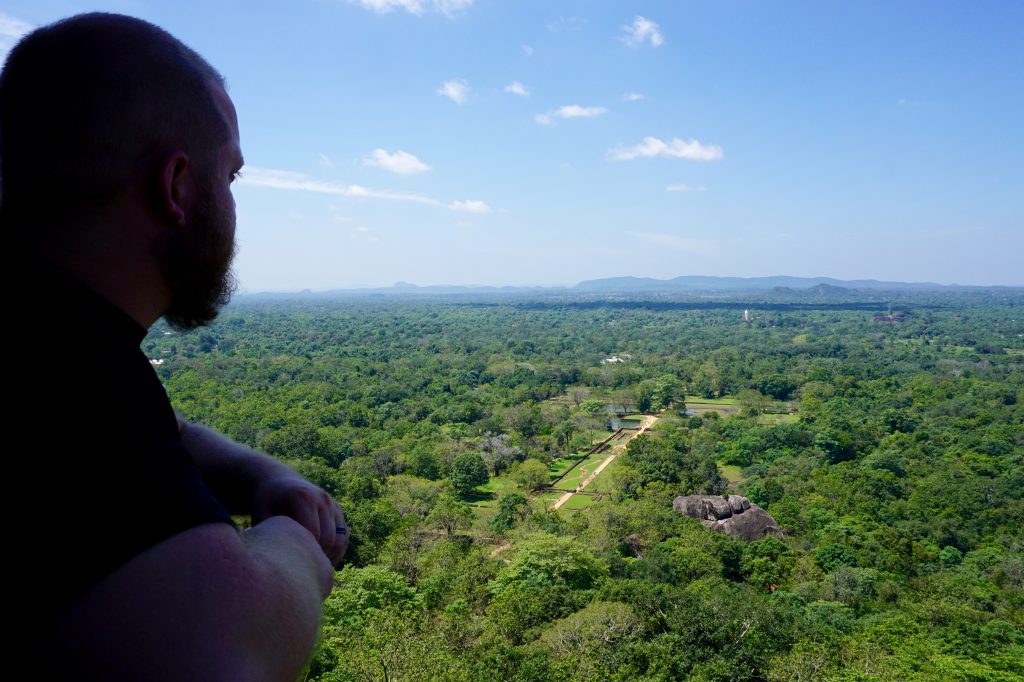 7. Dambulla Cave Temple
Our Habitat build was in Dambulla, so we couldn't skip this amazing UNESCO World Heritage Site just down the road. This amazing cave temple was built into the side of a stone mountain, and contains over 150 Buddha statues of all shapes and sizes. The skill required to build this place is unreal. But, the most amazing thing to us was how old this temple dated back, to 1st century BC. It's incredible to walk around a place that's been inhabited and used by other humans for over 2000 years.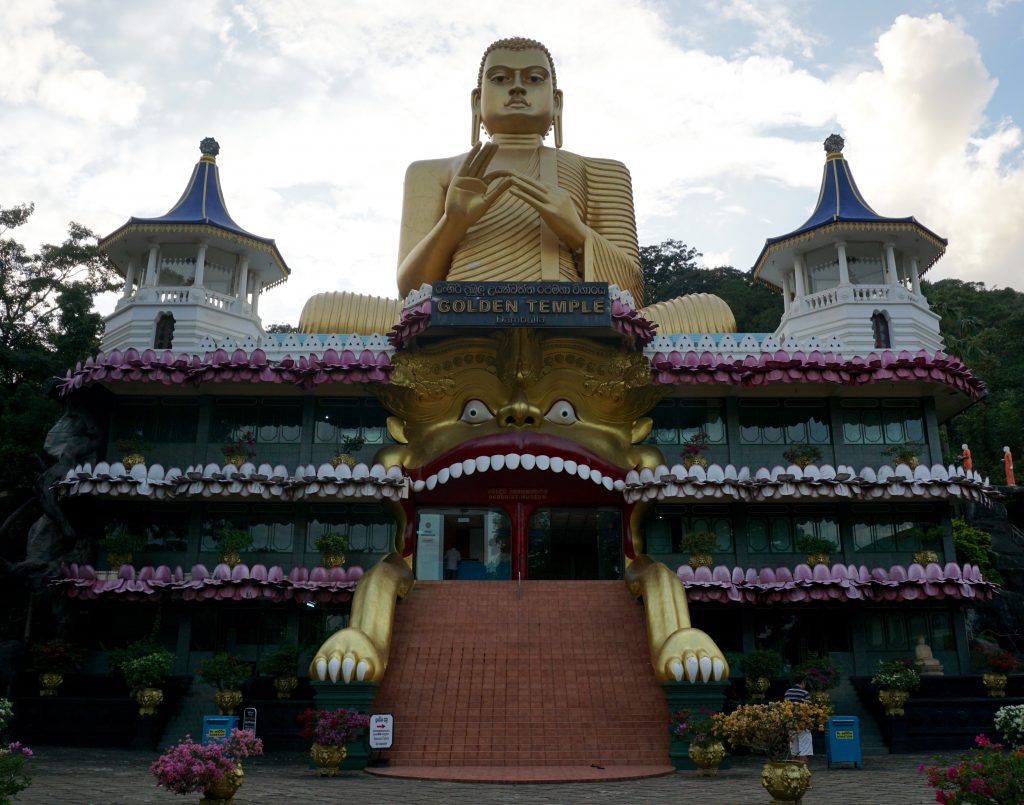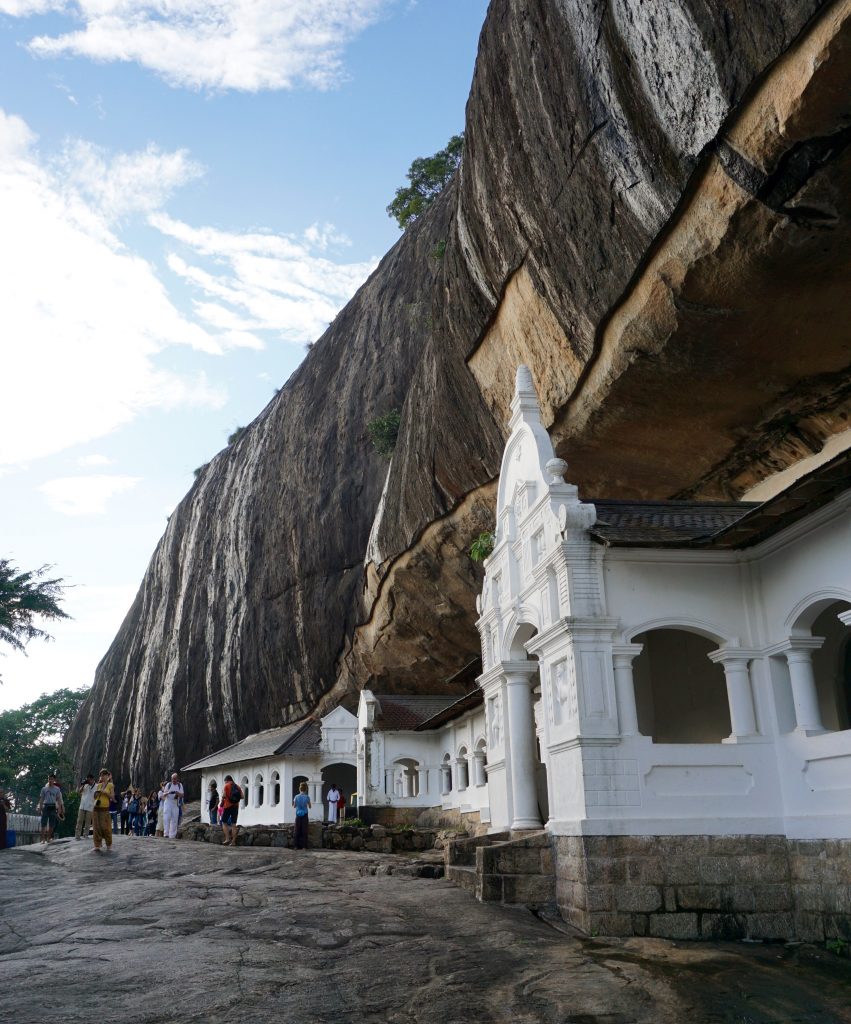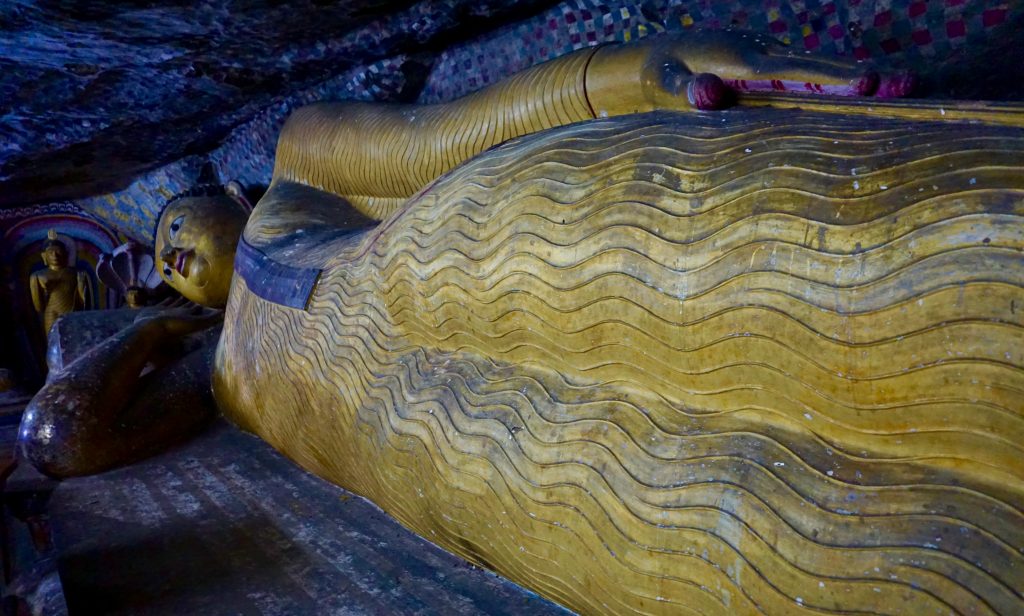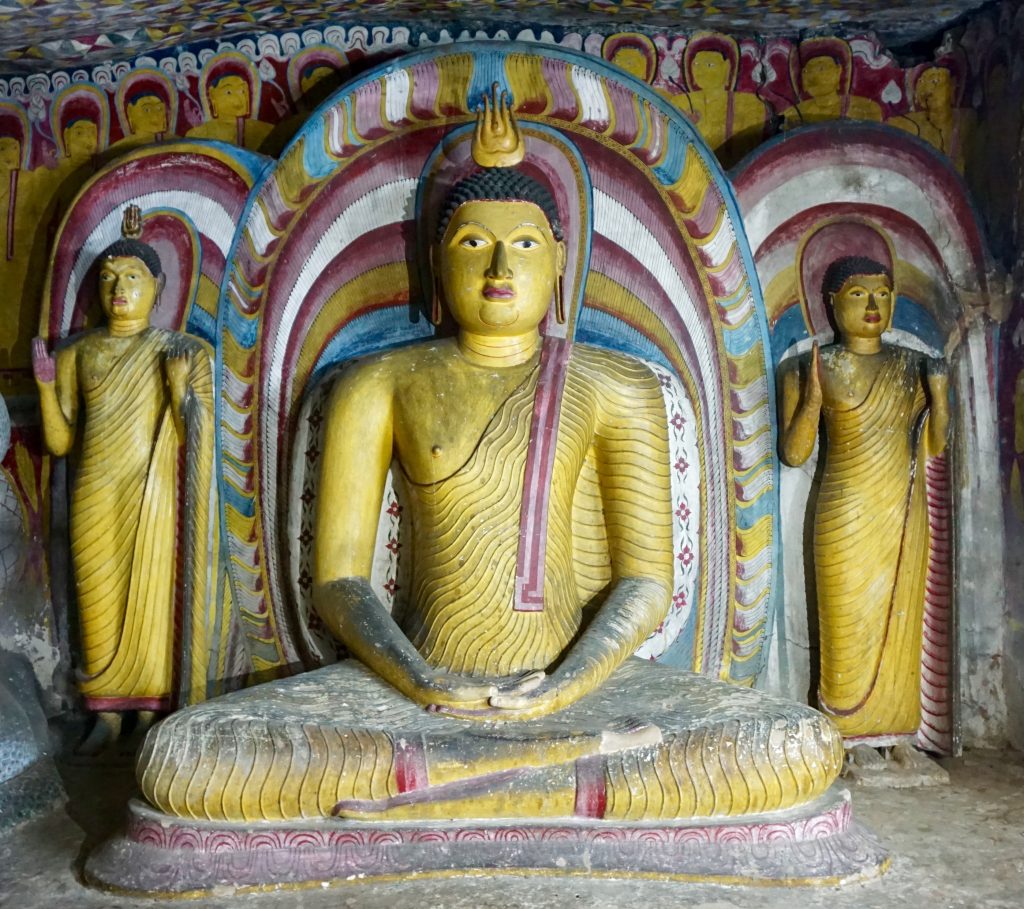 8. Kandy
Most everyone traveling through Sri Lanka spends some time in Kandy. One of the biggest attractions is the Temple of the Tooth, a famous Buddhist temple, that is said to hold a tooth of Buddha. While crowded, the temple ceremony that's done a few times a day, is really a cool experience.
A ways outside of town, we visited an Ayurvedic spice garden. This stop was so interesting. An hour long tour shows you how herbs and spices are grown, and then used for many medicinal purposes. Complete with a store at the end to stock up on.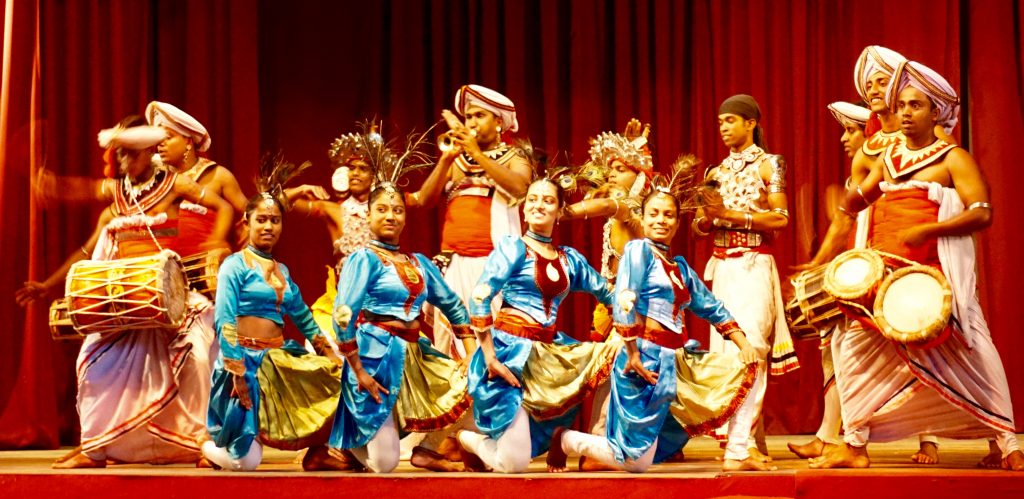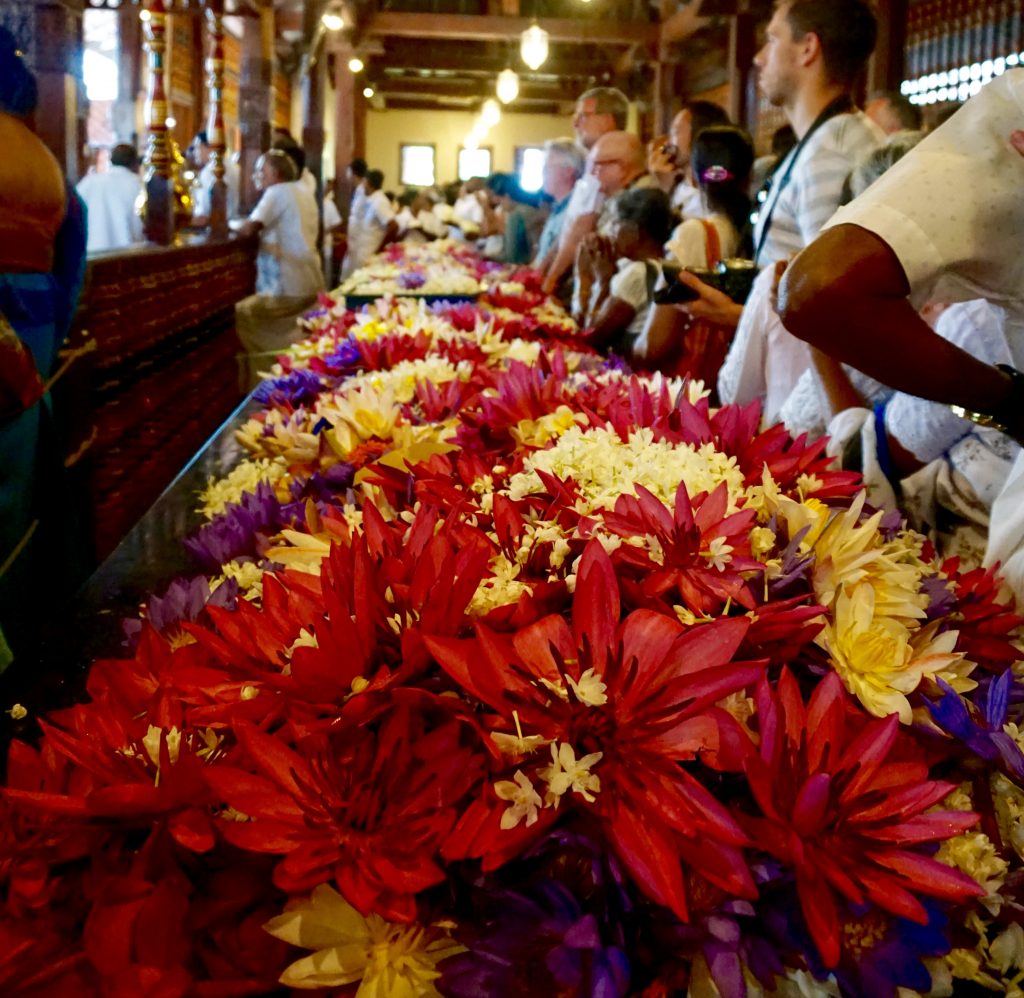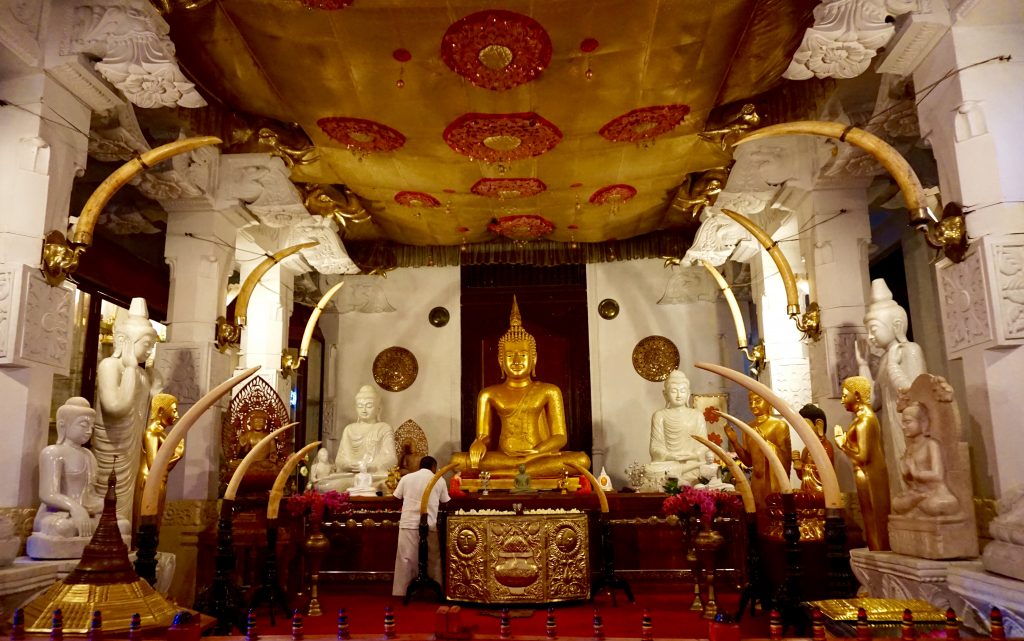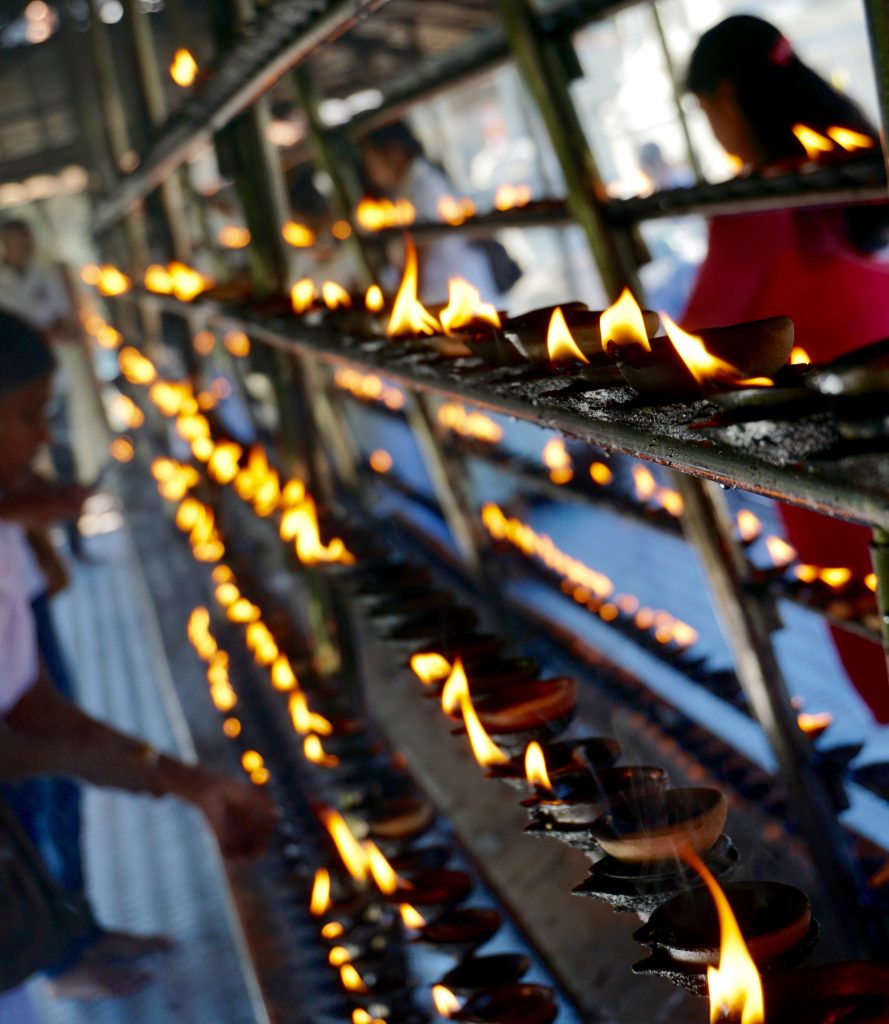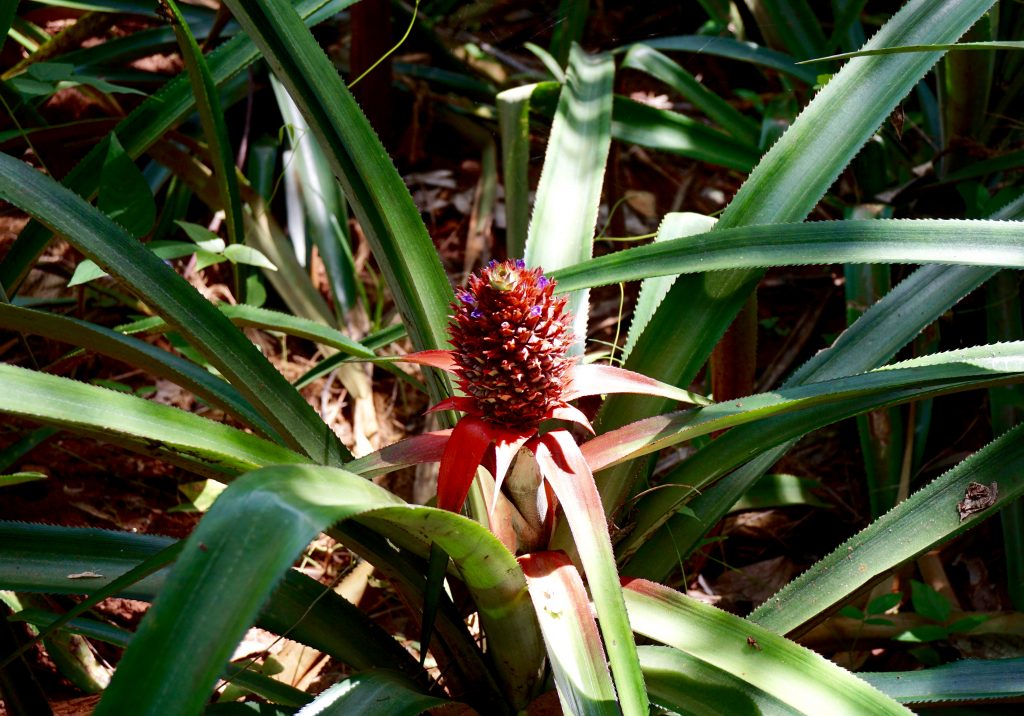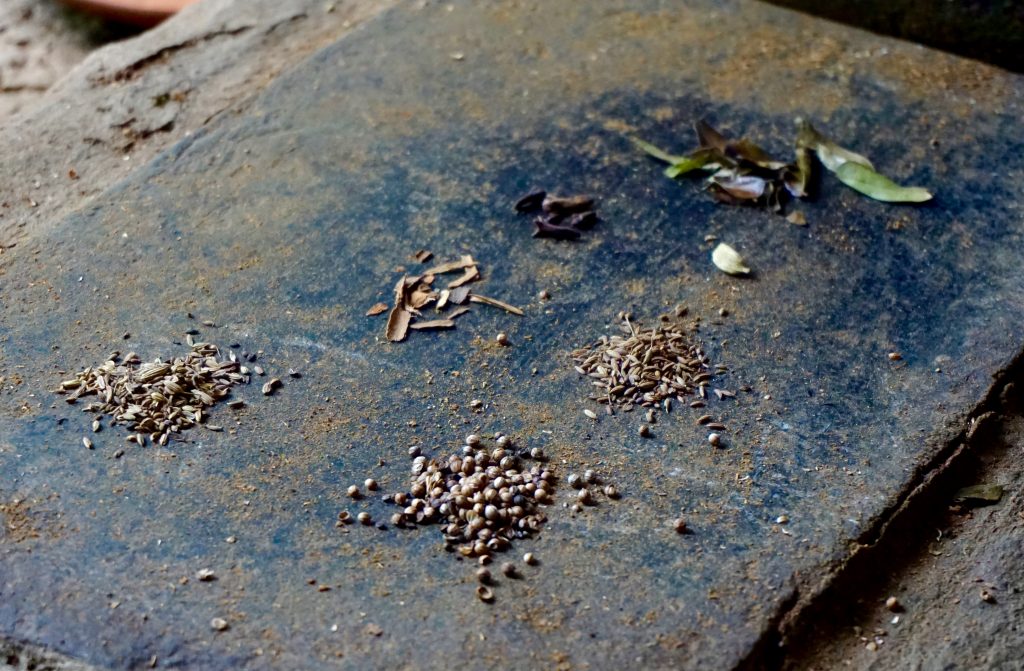 When people ask us what our favorite country we've visited is, Sri Lanka is routinely at the top. Obviously, these places are only 8 out of a large amount of wonderful places to visit in this beautiful country. Our next time here, we look forward to exploring the west and far north. 7 years post civil war, Sri Lanka is hitting the tourism game strong, and it's becoming at hot spot in Asia. Get there soon, and enjoy all this amazing country has to offer!