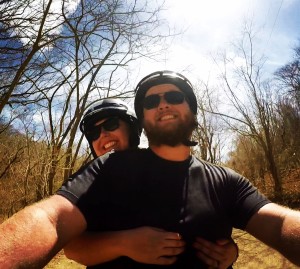 Hi! We are AJ and Thalita – travelers, adventure seekers, volunteers, and reggae music lovers! We're high school sweethearts that have been together for over 17 years. At a young age we had the opportunity to go on several international volunteer trips. Costa Rica, Kenya, and Mexico to be exact. These trips shaped our lives, and we were hooked. We've since both been committed to volunteering around the world, and traveling as much as possible. We moved to Florida for college, and have loved living in and exploring the Sunshine State…..when we're home. We've traveled to 35 countries so far, and we're not stopping any time soon! Our goal with this blog is to inspire others to get out and explore the world, through travel and helping others. And if you can't get out there just yet, we want to provide entertainment and vicarious living for you until you can! Follow along and see what we get up to! Cheers!
Other random interesting things about us:
We are both nurses (ER and ICU), so we love medical volunteer trips.
Thalita is Brazilian, speaks Portuguese, and has a huge wonderful family in Brazil.
We are big fans of the band 311 and go on their cruise every other year.
We love showing other Floridians new places to explore in their state.
AJ was raised in the Southern US and occasionally uses the phrase, "I tell you what…" before describing something.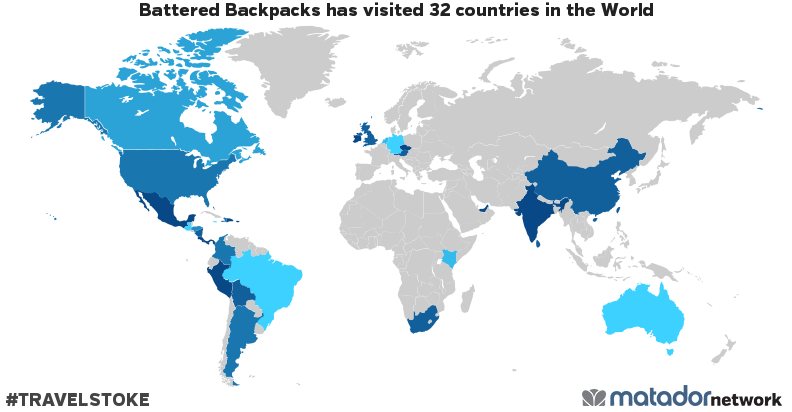 Get your own travel map from Matador Network.