When we were planning a couple month trip around Brazil, we came across Lençóis Maranhenses National Park online, saw a photo of the amazing dunes, and immediately started making plans to get there. Our time in Brazil was going to be right during the best time to visit the park, which is July through September. The park is in the northeastern state of Maranhão and covers more than 1,500 km². During the rainy season, the low valleys between the dunes fill with water, creating the beautiful lagoons.
Getting There
Getting to the park overland took a while, but was easy and straight forward. We had just finished our week-long riverboat trip down the Amazon, and were in Belém. From Belem it was an 11(ish) hour bus ride down to São Luís. There are multiple stories of night buses on this route being roadblocked and robbed, so we opted for the daytime trip, and had no issues. Then it's just a 4-5 hour bus to the town of Barreirinhas, the main launch point for the park.
Booking Tours
When the bus arrives, the passengers are met by multiple representatives from local tour companies. We waited for the crowd to die down and started talking to one. Invited to their tour office, we got water, a bathroom break, and a look at their tour options. We settled on two separate day trip itineraries, hitting up Lago Azul, Lagoa Bonita, a ride down the Rio Preguiças to the village of Mandacaru, and some time on the beach at Caburé. There are a multitude of options, from hiking across the entire park over a few days with a guide, to camping overnight on the dunes. After booking our tours, the company gave us a ride to the hotel we had already booked. They were a really professional company and I wish I could remember their name to give them a shout out.
To the Dunes!
The company picked us up at our hotel in a sweet Land Cruiser, outfitted with multiple benches and a canopy to carry around 10 people. We went around and pick up a few more folks and were on our way to the dunes! The 4wd trucks are a must as there are only dirt roads with sometimes high waters all the way to the park. Our's got stuck once and had to be towed out of a rut. Also, there is no bridge across the Rio Preguiças so a ferry is needed to cross. Getting there is half the fun!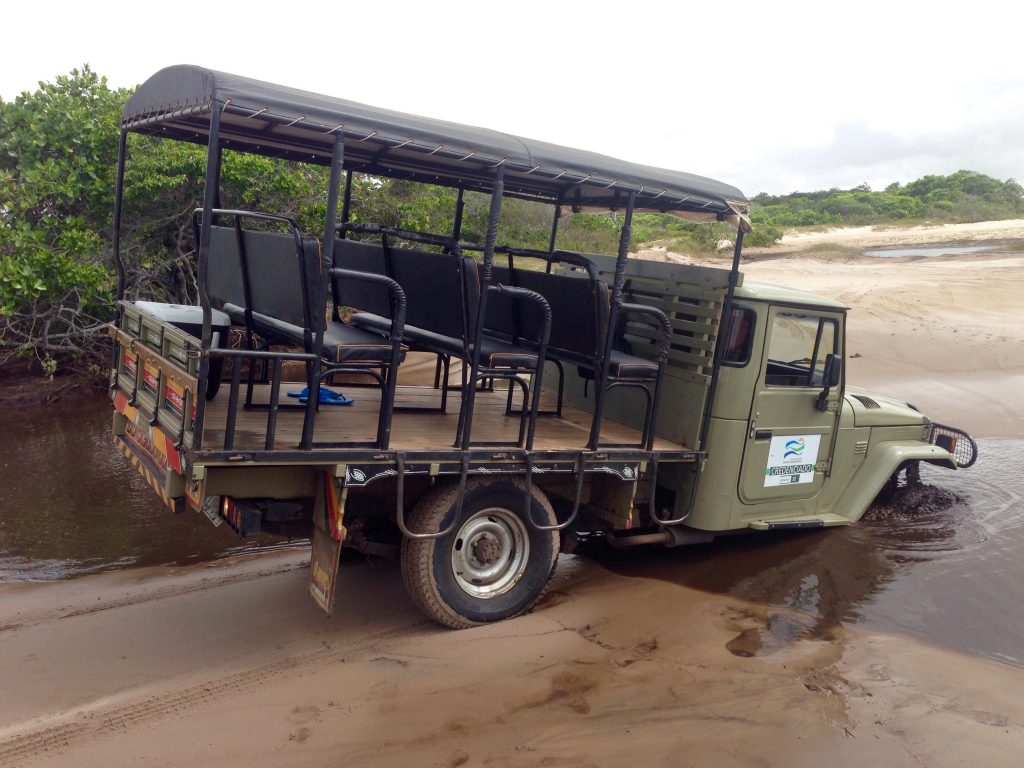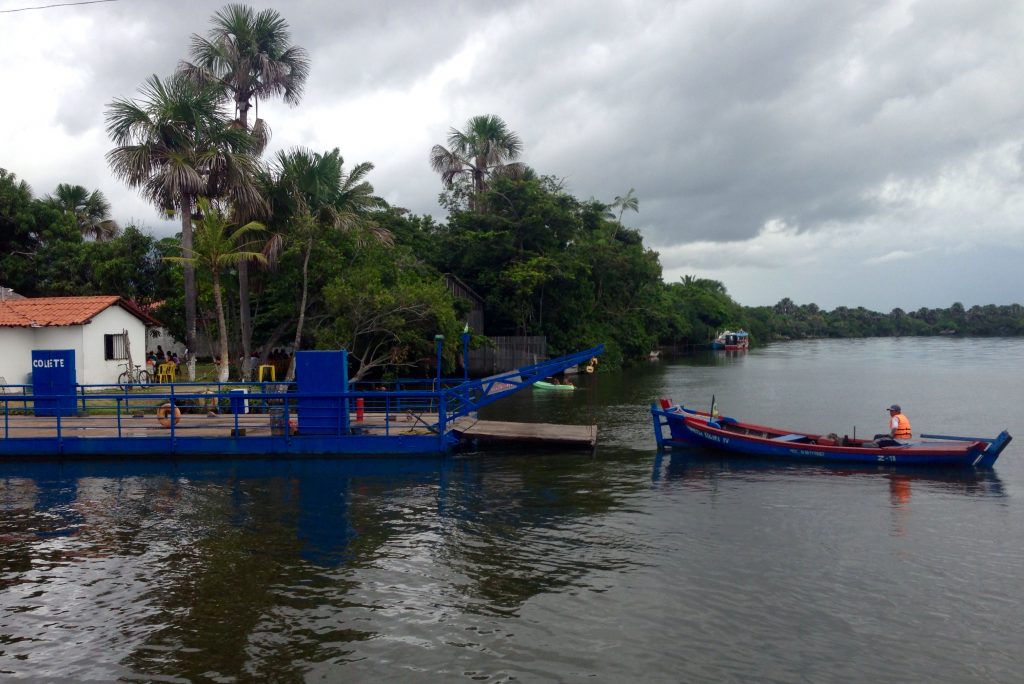 We made it to the park after about an hour in the truck, hiked up a steep hill and onto the dunes, and stood in awe! What an amazing site! We spent the next couple hours hiking around, and swimming in the different lagoons as we made our way to Lago Azul. After lunch we headed to another area where we enjoyed more of the same, hiking and swimming on our way to Lagoa Bonita. This was one of the most picturesque places we've ever seen, just incredible!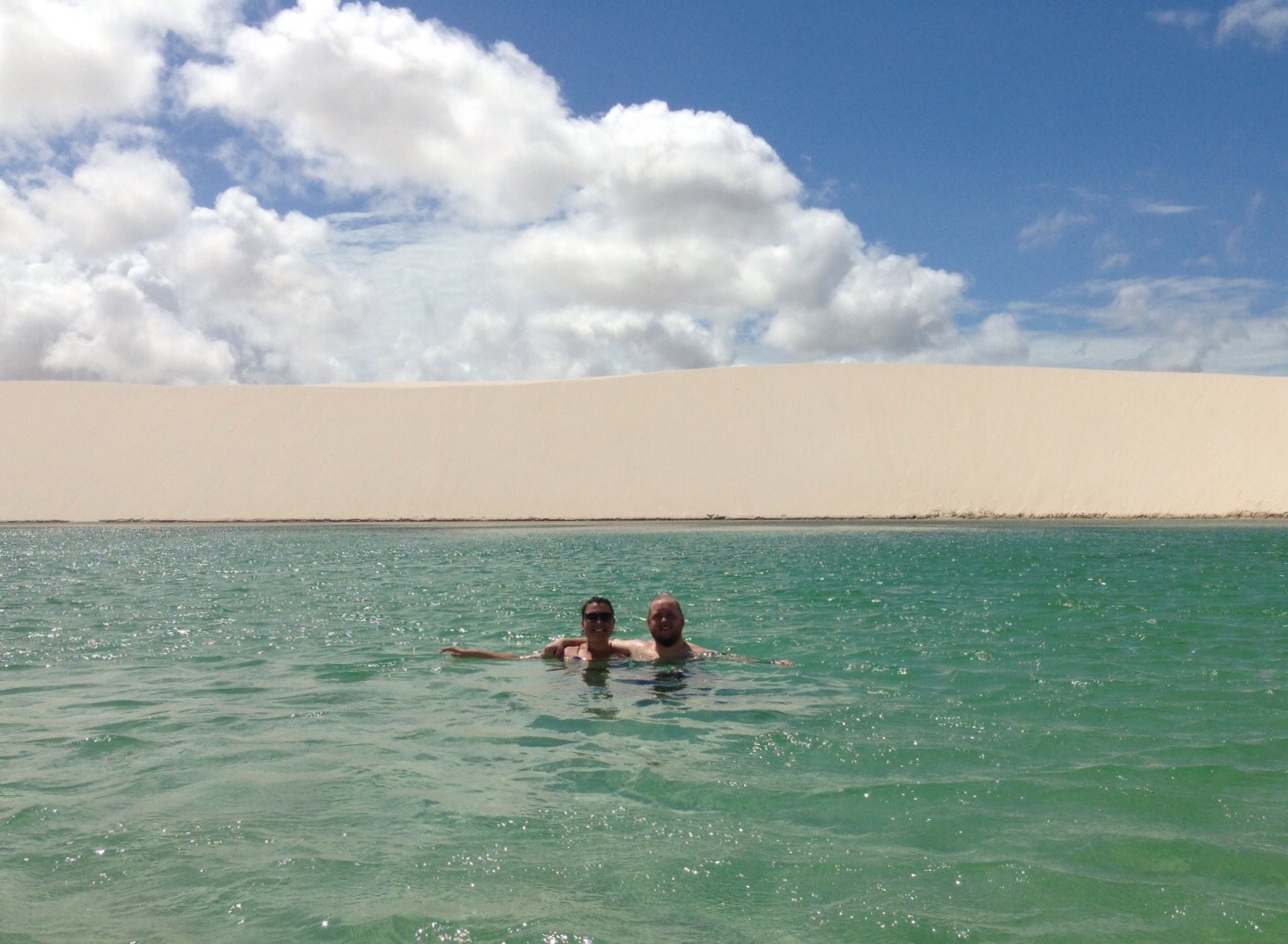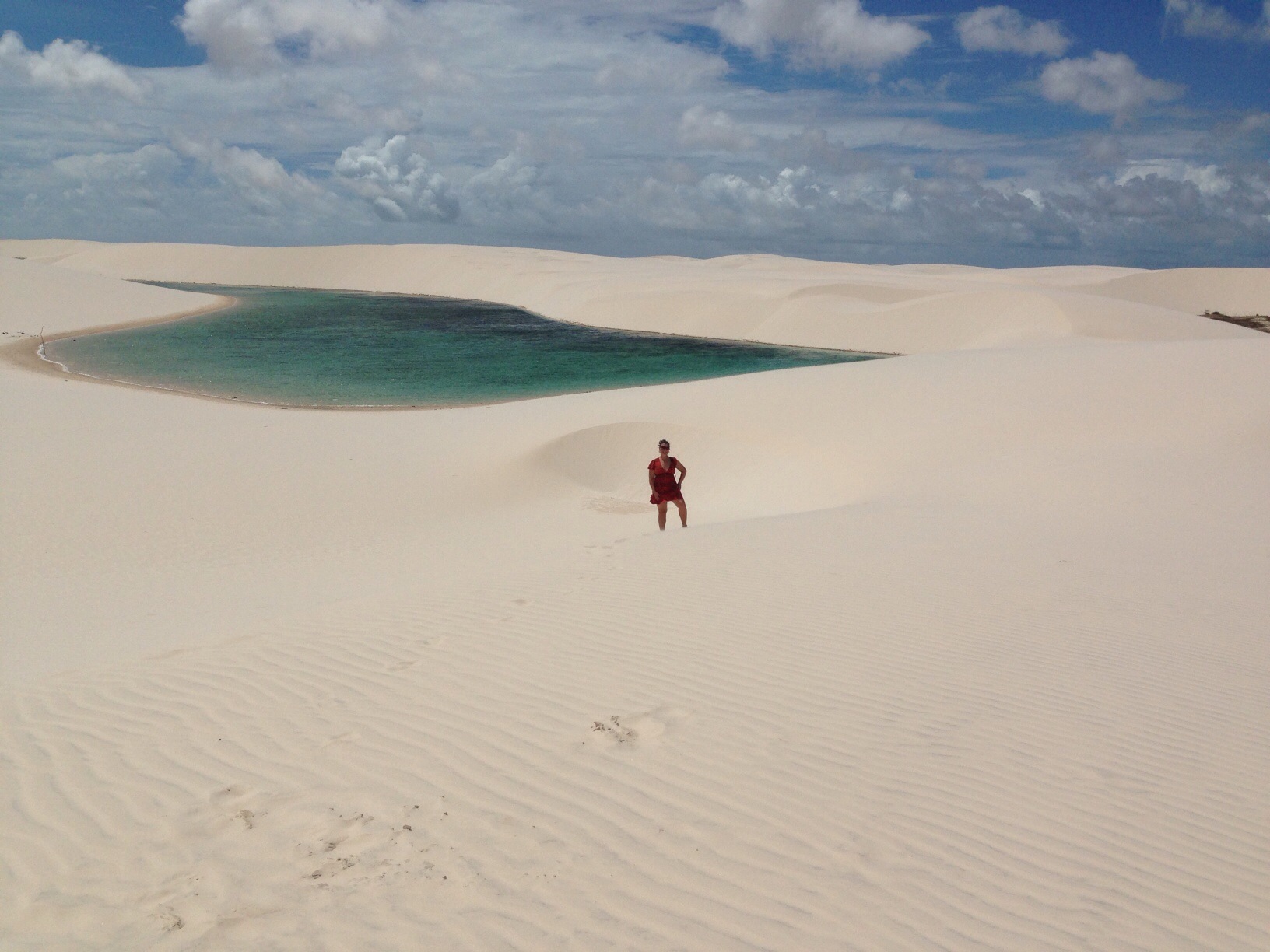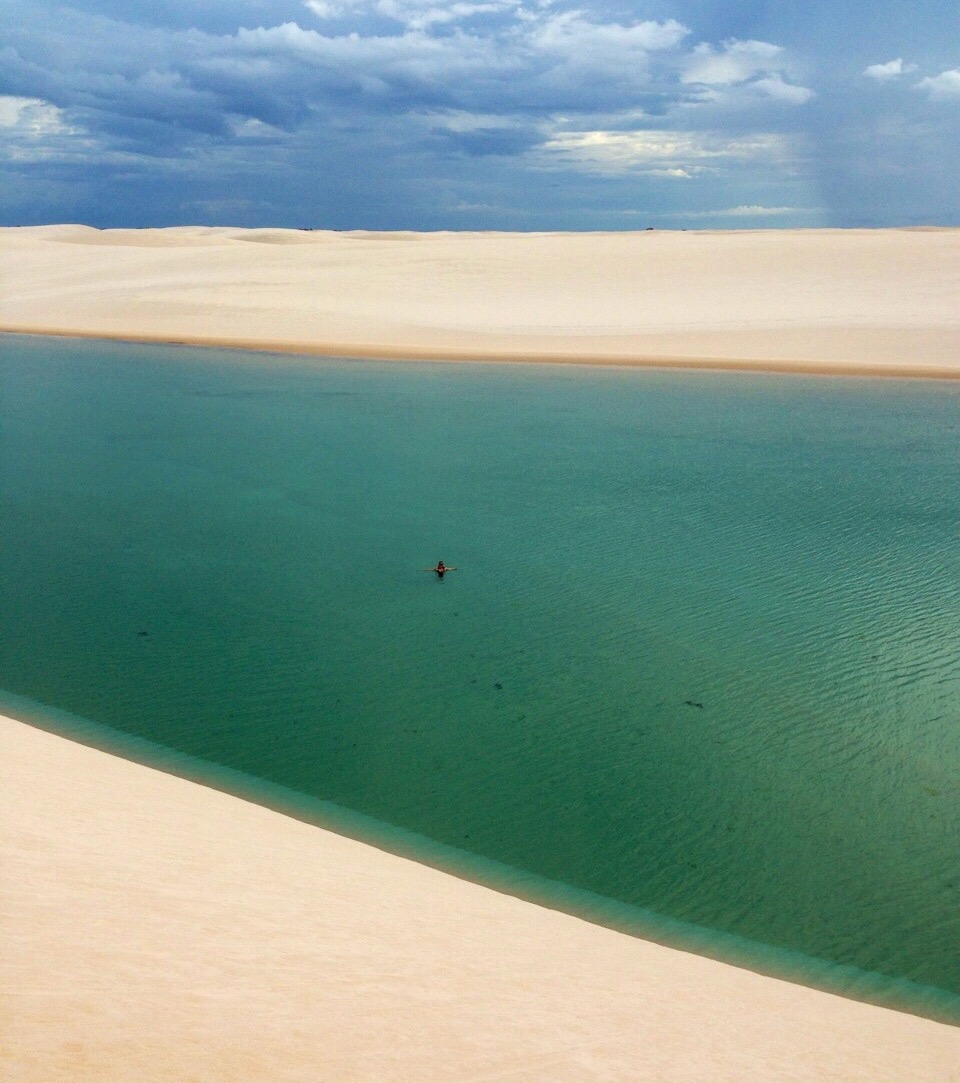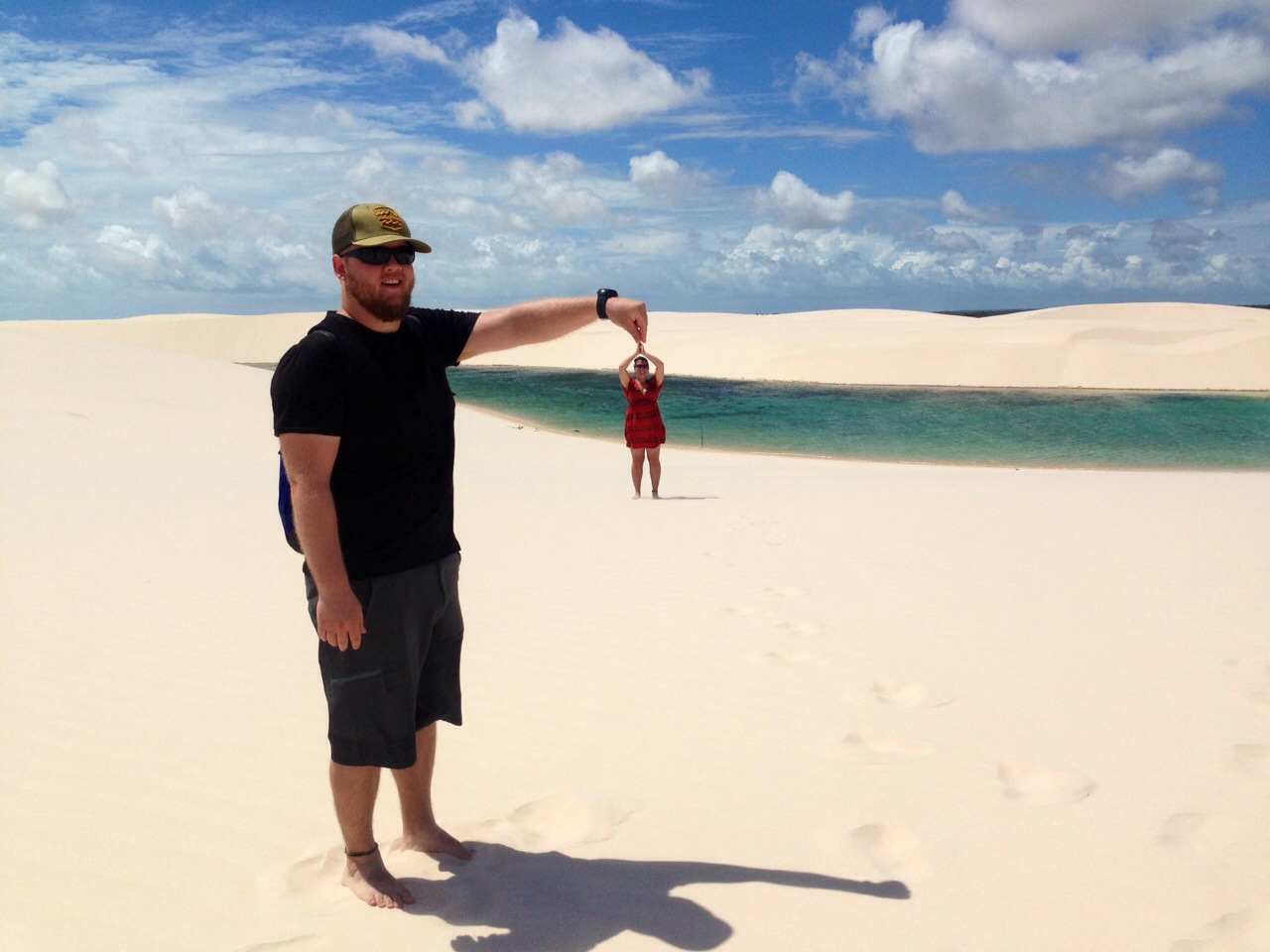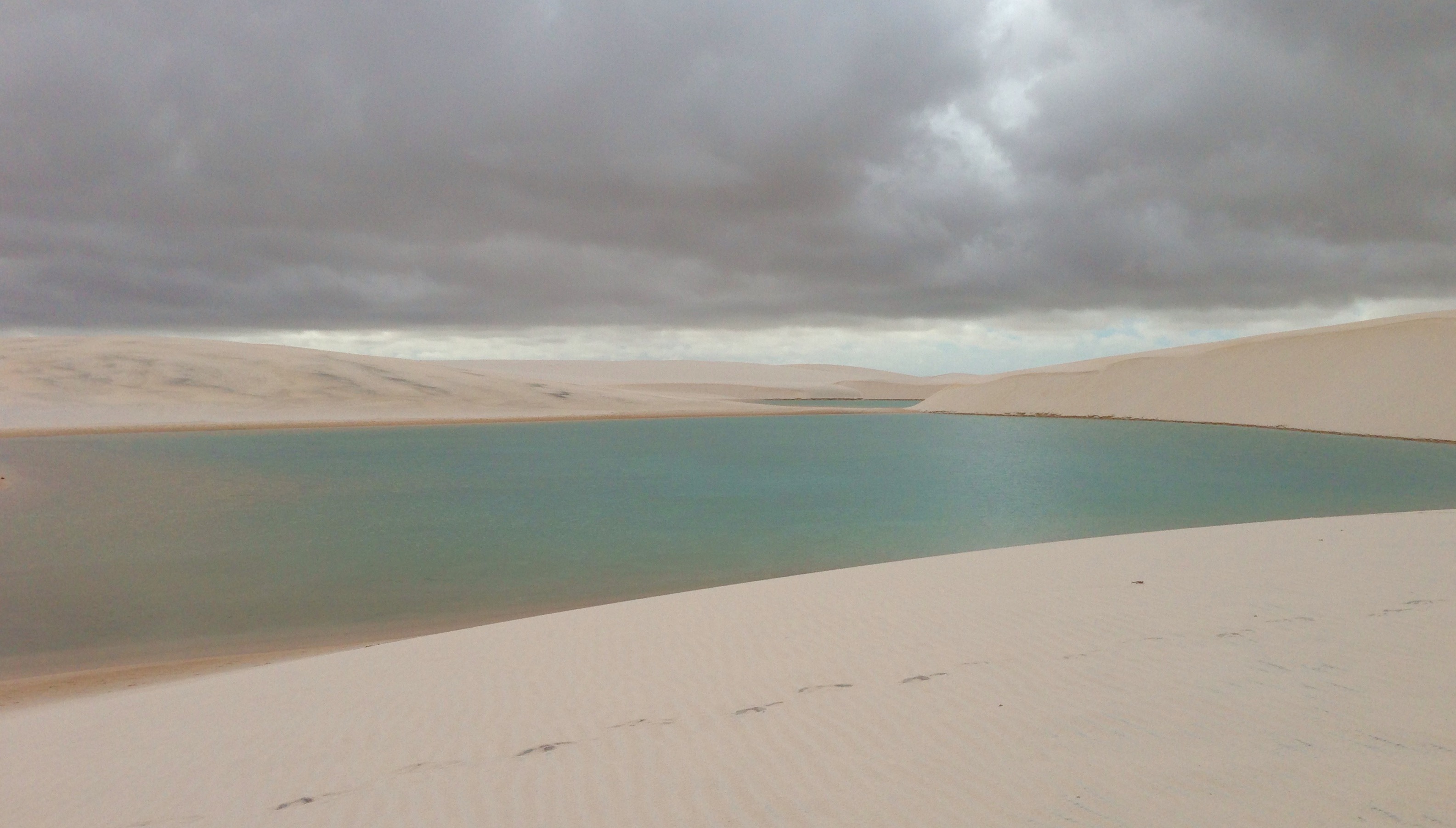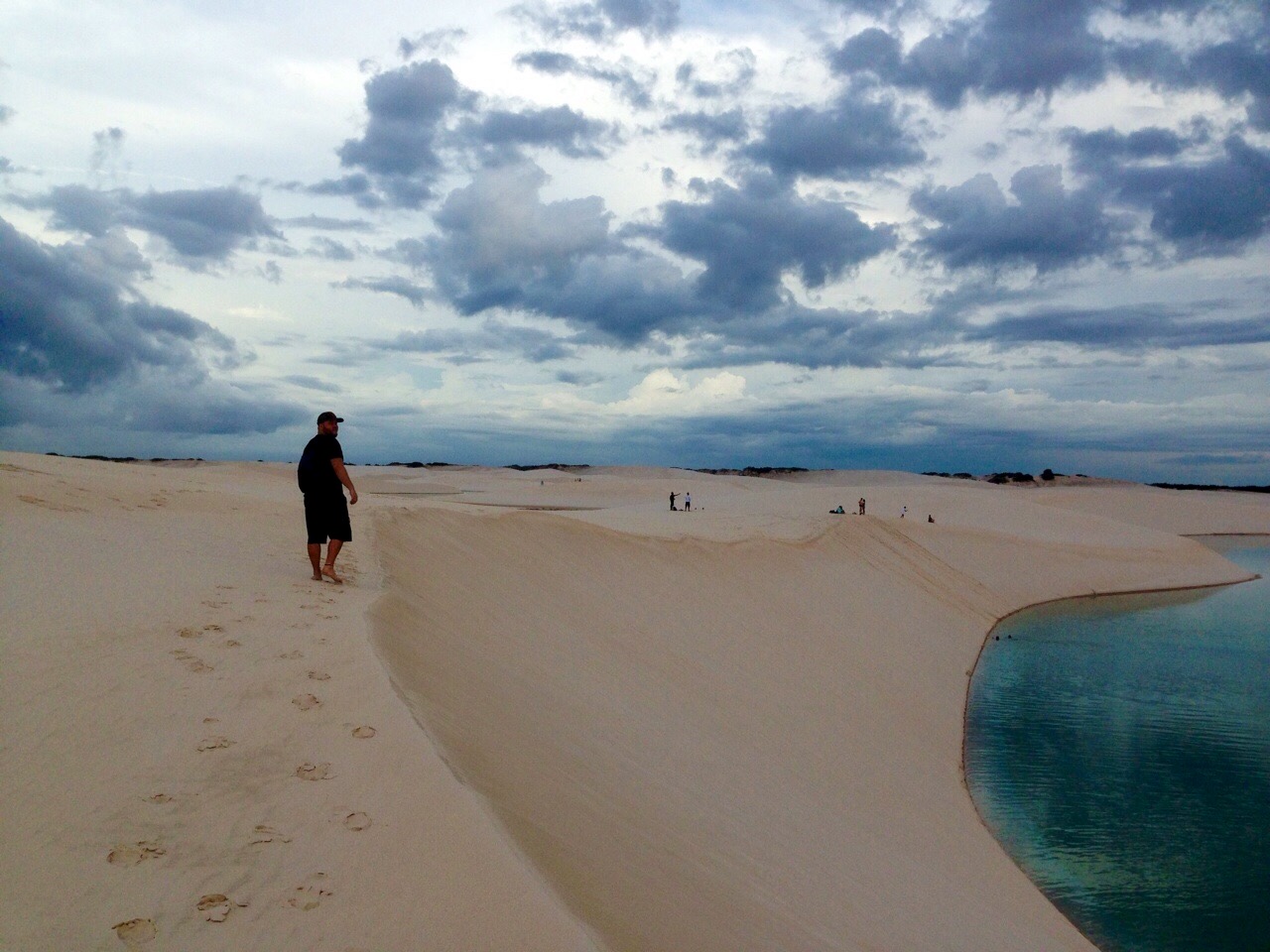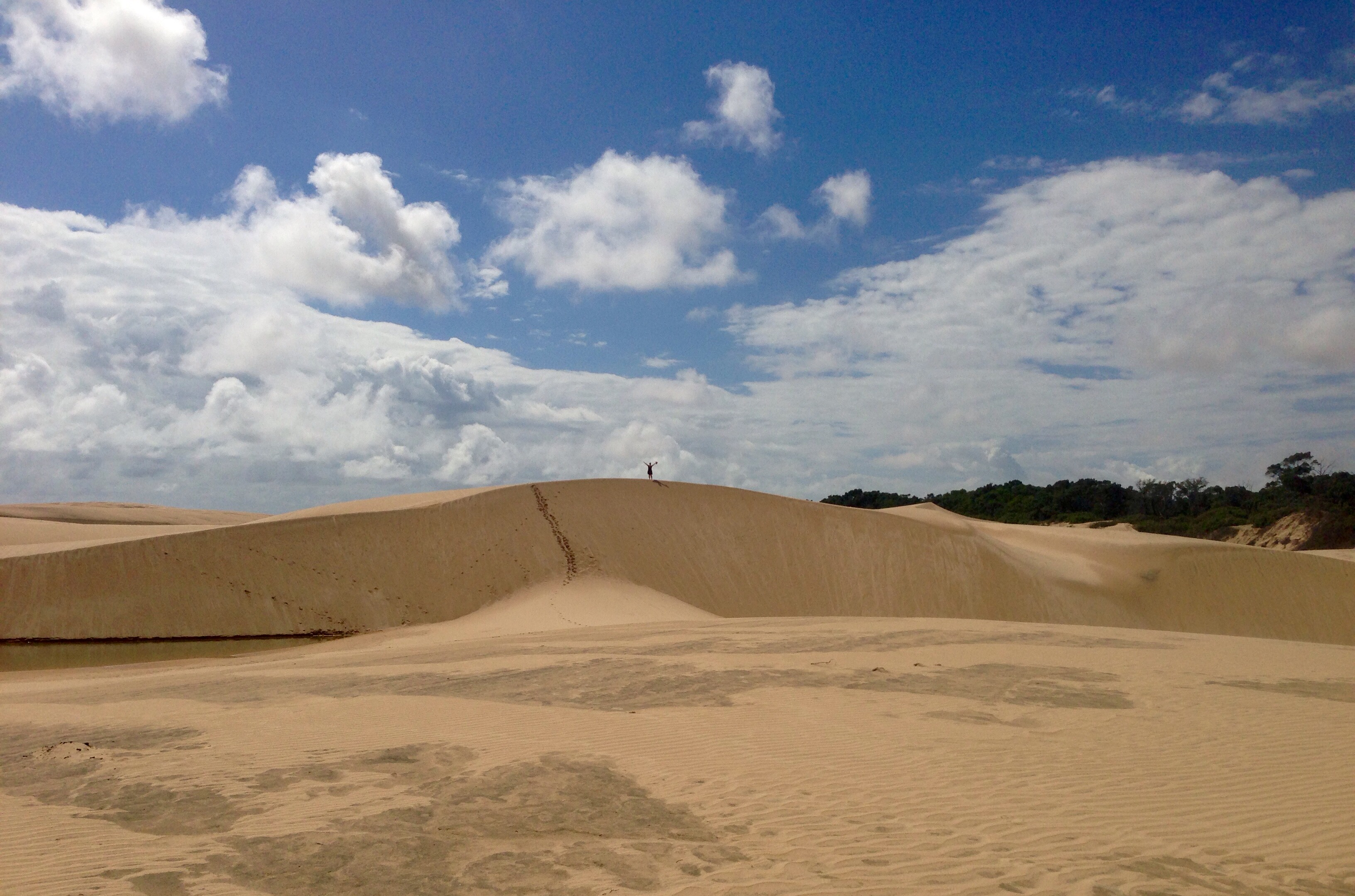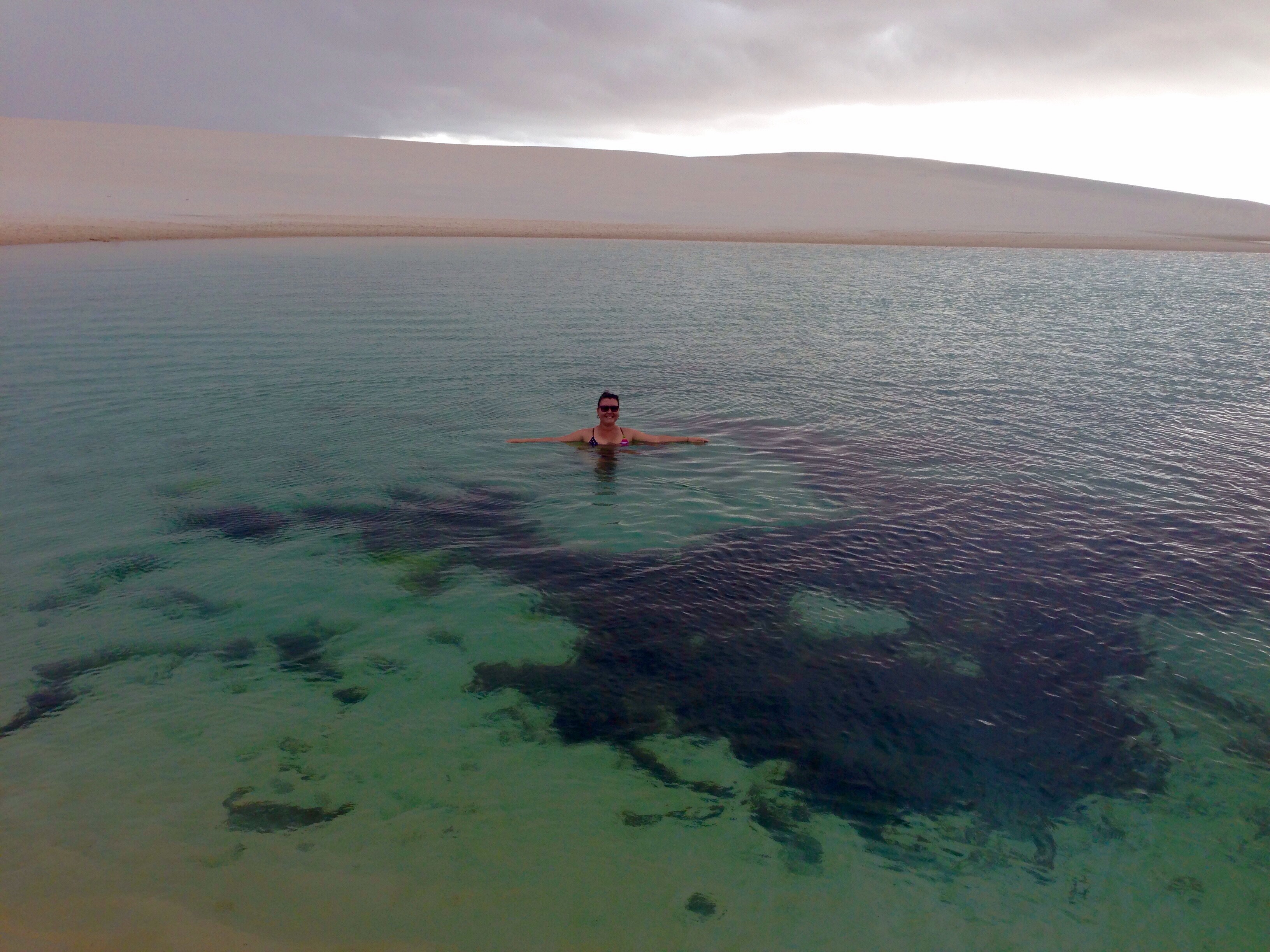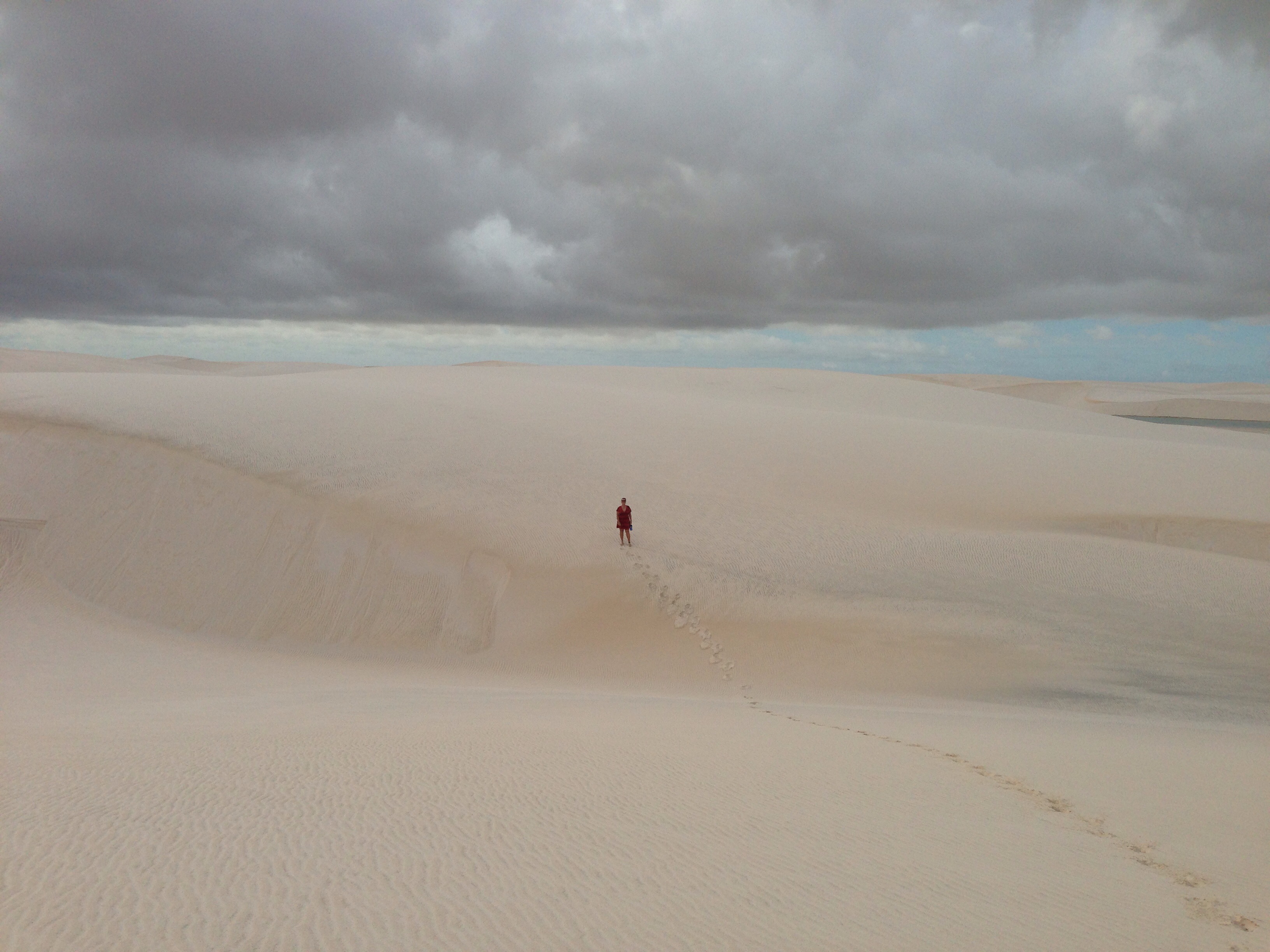 Rio Preguiças and Caburé Beach day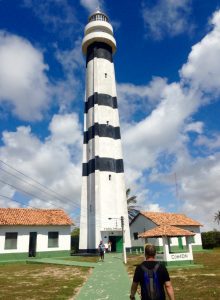 We spent the night back in Barreirinhas at our hotel, and were picked up again the next morning for another day trip. We went to a small dock on the Rio Preguiças, boarded a boat with some other folks, and made our way towards the coast. Our first stop was the small village of Mandacaru, where we went to the top of their lighthouse, and learned how locals make wine and dry fish. After that, we crossed the river and spent some time on the beach at Caburé. This was Thalita's first time ever in the ocean of her native country, so it was a little special.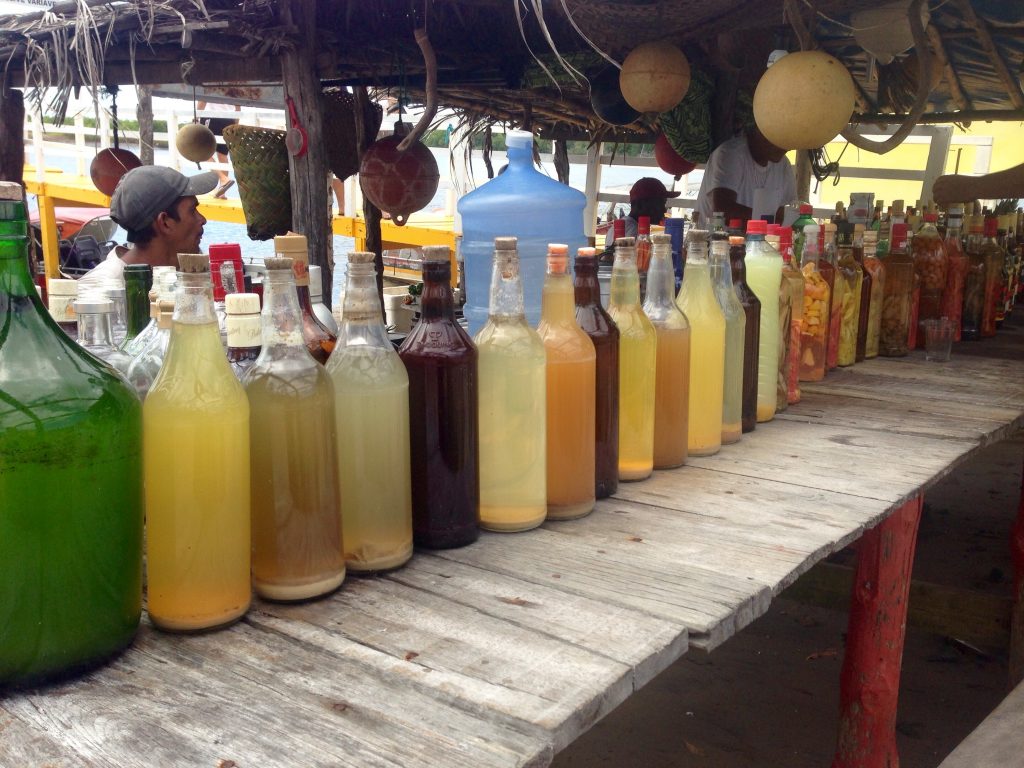 After another amazing day trip, we spent the night back in Barreirinhas, which because of growing tourism, has a decent selection of nice restaurants and bars. We heard quite a few places with live music too.
Leaving
We headed back to São Luis by bus and caught a TAM flight down to Brasilia to visit family. It's also very easy to organize ground transport down the coast to the popular Jericoacoara Beach. We met several travelers doing this. That's a place on our bucket list for next time.
Lençois Maranheses National Park was without a doubt, one of the most amazing places we've ever been. The views left your jaw dropped. We highly recommend visiting this place!
Oh, and check out the Google Earth View!