Many years ago, while planning my first trip with Thalita to her native country of Brazil, I came across the "Amazonia" section of my Lonely Planet Brazil
guide. While reading I found an amazing new addition to our bucket list, a multi-day riverboat trip down the Amazon River. We didn't make it to the Amazon on that trip, but we did on our 2013 romp around Brazil. Here's our riverboat story…
The Amazon region of Brazil is covered in water, duh, so the roads aren't great and they're few and far between. So when traveling long distances, locals take to riverboats with their hammocks for multi-day trips up or down river. The trip we planned to do was a 5 day/4night from Manaus, in the middle of the Amazon, all the way to the coastal city of Belem. It's easy to buy tickets at the pier in Manaus, but many hostels/hotels can arrange them for you, so that's what we did. Our only issue was being told the wrong time the boat left, so we arrived at the pier late, and had to make a mad dash to find a spot to hang our hammocks. There are tons of shops right near the pier selling hammocks, so with a bit of price haggling, it was easy to pick ours up for $20 Reais each, including rope to hang them with.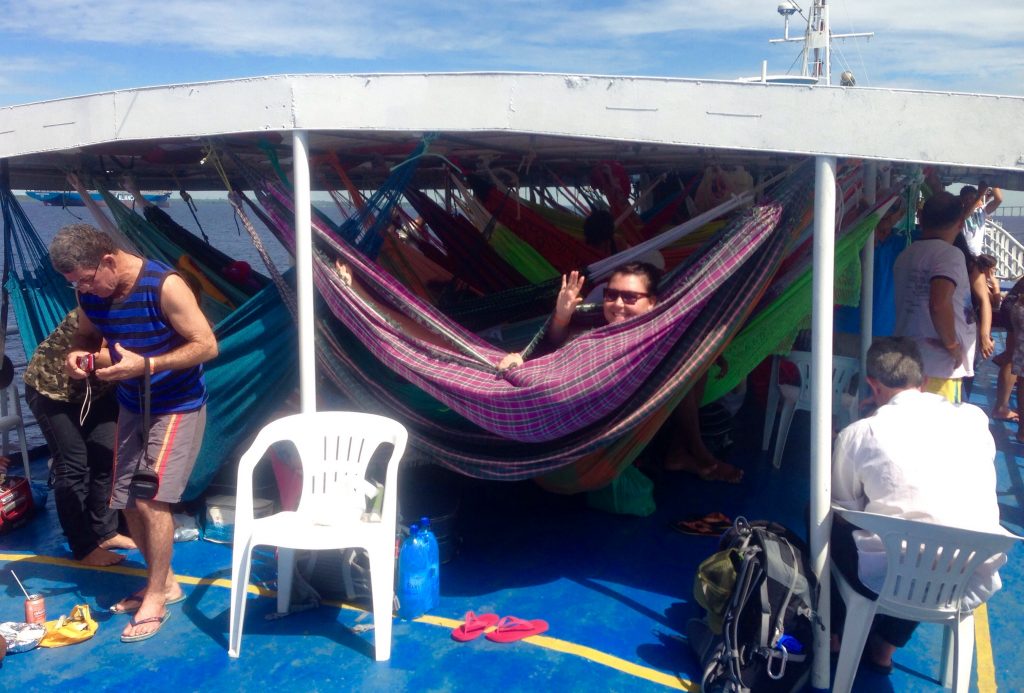 Most boats have cabins of varying degrees of luxury, but hammocking (yes, it's a verb now, google it) is the way to go, to get the real experience. Also, there are some stories of these older boats being overloaded and flipping in the river. Imagine being in a closed cabin when that happens, not good. Weirdly enough, we were supposed to be on the Anna Karoline II, but we ended up on it's sister boat, the III, according to the crew, because the II had recently flipped. So…..we were happy to be in hammocks, with the option of swimming if the worst happened.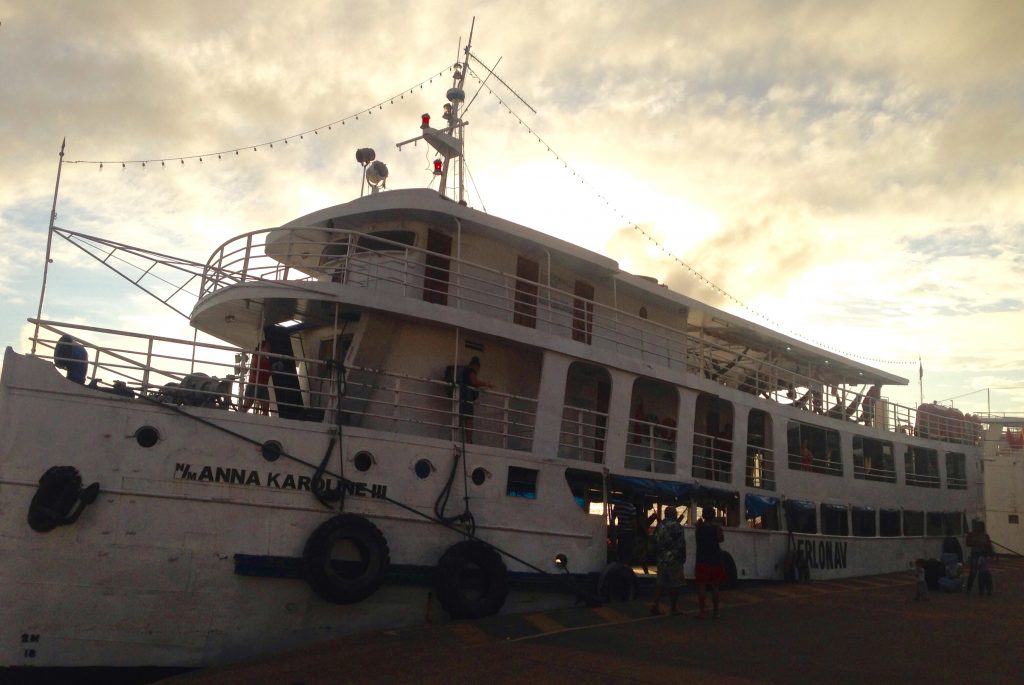 It's a crazy, chaotic experience boarding this, but it's fun, and pretty straight forward. Stake your claim as quickly as you can. A word of advice, stay with your hammock until the boat leaves, because it's very common for people to move yours trying to find space for theirs. We saw plenty of hammocks hung just a foot or so above someone's. All space is fair game!
We familiarized ourselves with the top deck since we'd be there for the next 5 days. There were 2 bathrooms, a snack and drink bar, and tons of people drinking cachaça to start their trip off right. A couple hours late, the boat left port and headed on our voyage towards the coast.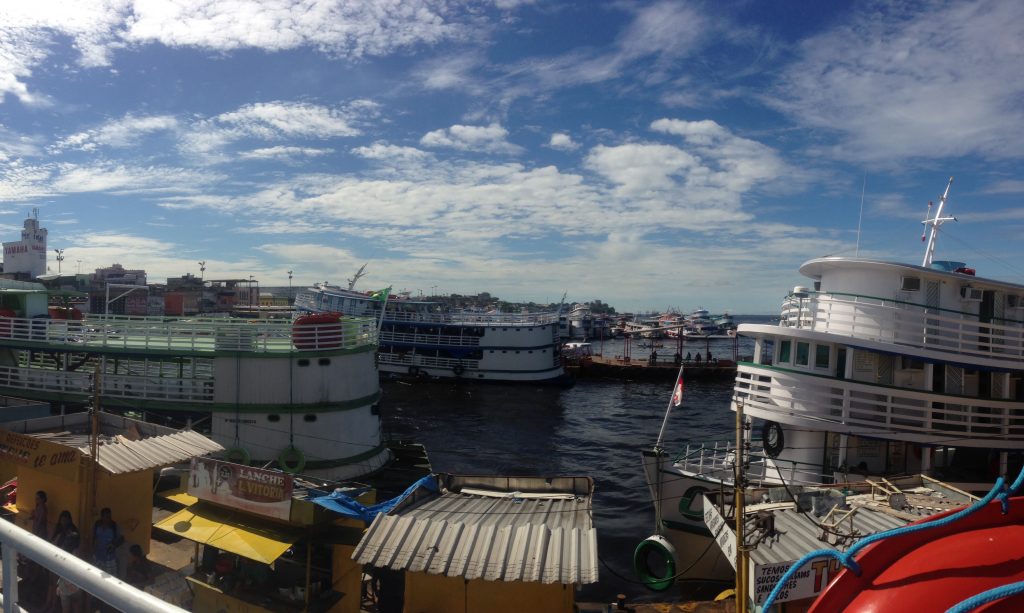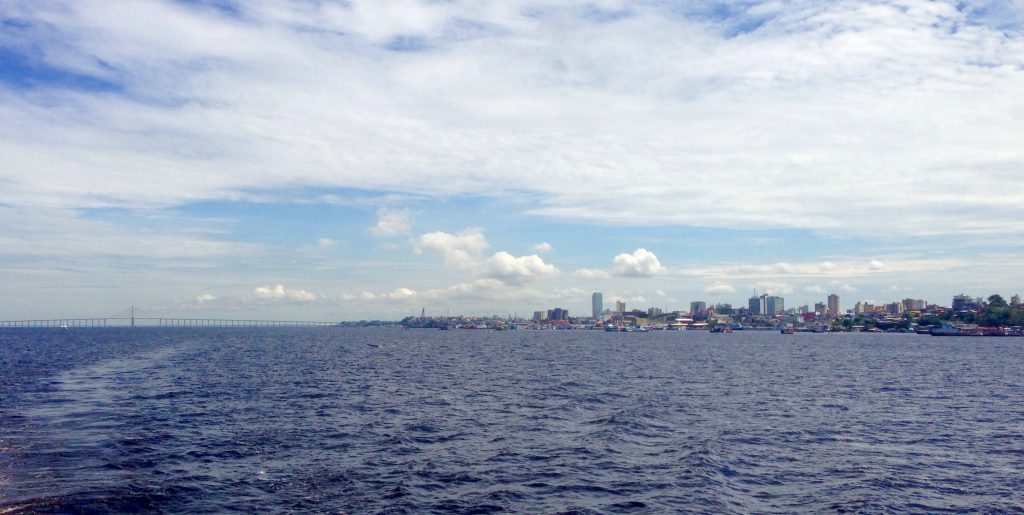 It's hot, loud, and to be honest, the boat ride quickly turns monotonous. The first day was a bit miserable but we made it through, and were rewarded with an awesome Amazon sunset, and a much appreciated cool breeze after the sun went down.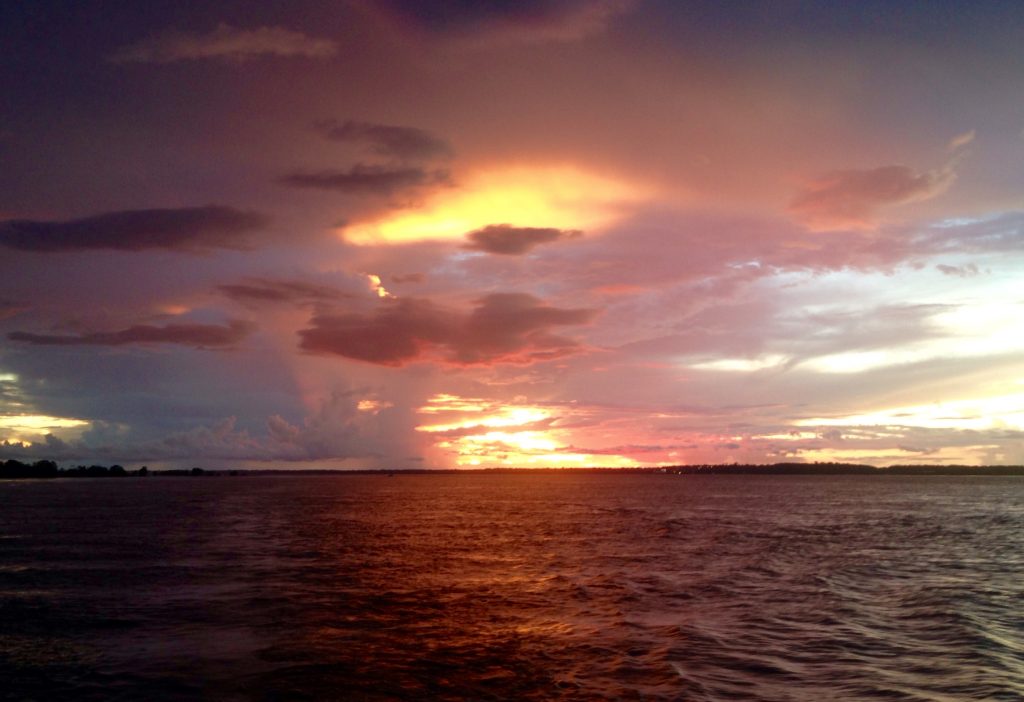 Our next day is when the adventure began. After hearing loud engines nonstop for a day, they suddenly shut off, and everyone noticed. Then we realized the boat was drifting towards the edge and starting to go sideways. After everyone scrambling around to see what was going on, we found out the boat had broken down completely, and needed a part welded back together to work. With no control over the situation, we just sat back and waited to hear any news. The smallest boat ever came by and tried to tow us off the tree stump we had beached upon. It was a hilarious, valiant effort, but to no avail. Finally, a large barge came by and was able to tow us down river to the small town of Obidos. We got some sort of temporary fix there and continued on to Santarem, where the boat would get the real work done.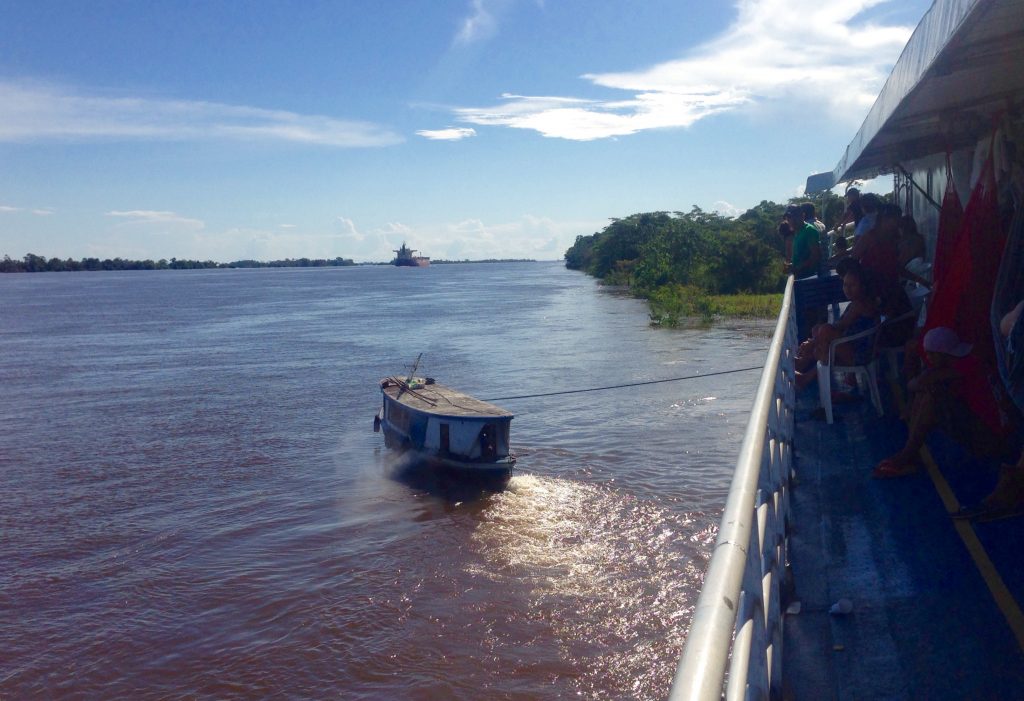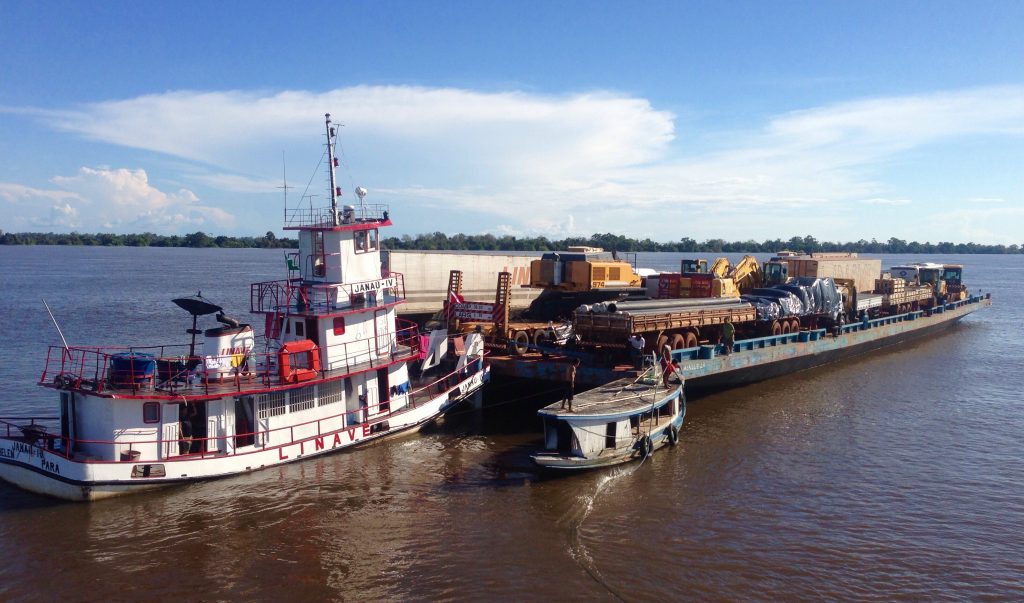 We got into Santarem, and the entire boat seemed to empty out. There were only around 40 of us left awaiting the word on when we would be fixed up and ready to head to Belem. The word came, and they said the boat would be fixed by the next day and that we could stay on the boat until then or go into town and come back. This was a blessing in disguise, because we instantly remembered reading about Alter do Chão, a chilled out beach town on the banks of the Rio Tapajós, only about a 45 min bus ride away. We decided, with our new German friend Anke that we met on the boat, that we'd head there for a night. It was totally worth it, and we're really happy we broke down. Alter do Chão is such a cool little town. It has many restaurants serving up fresh fish, nice accommodation, and a chilled out beach area, Ilha do Amor, that's easy to reach with a very short boat ride on the river. There's also a cross at the top of the hill behind Ilha do Amor, and with a short hike there you'll get a great view of the town.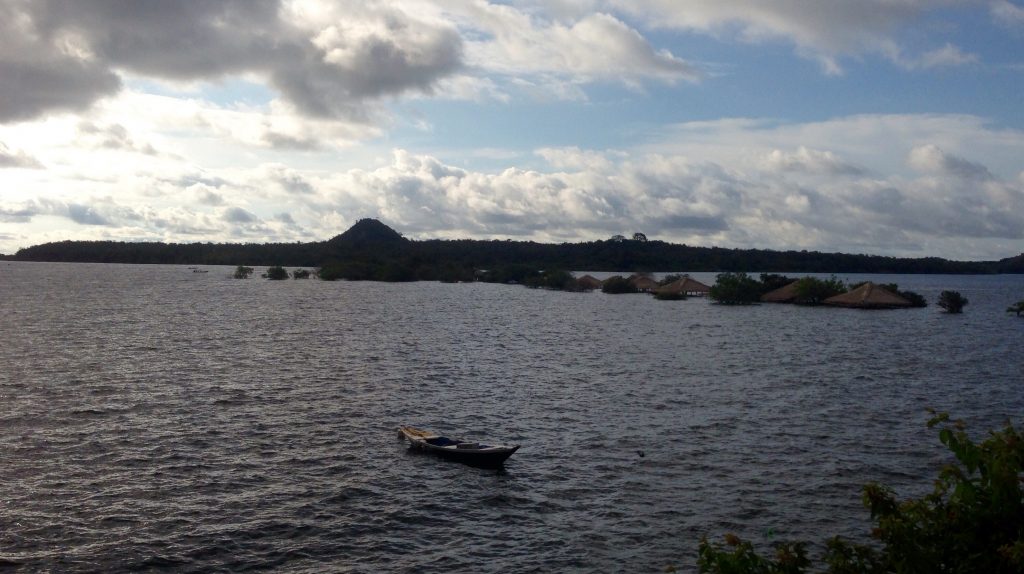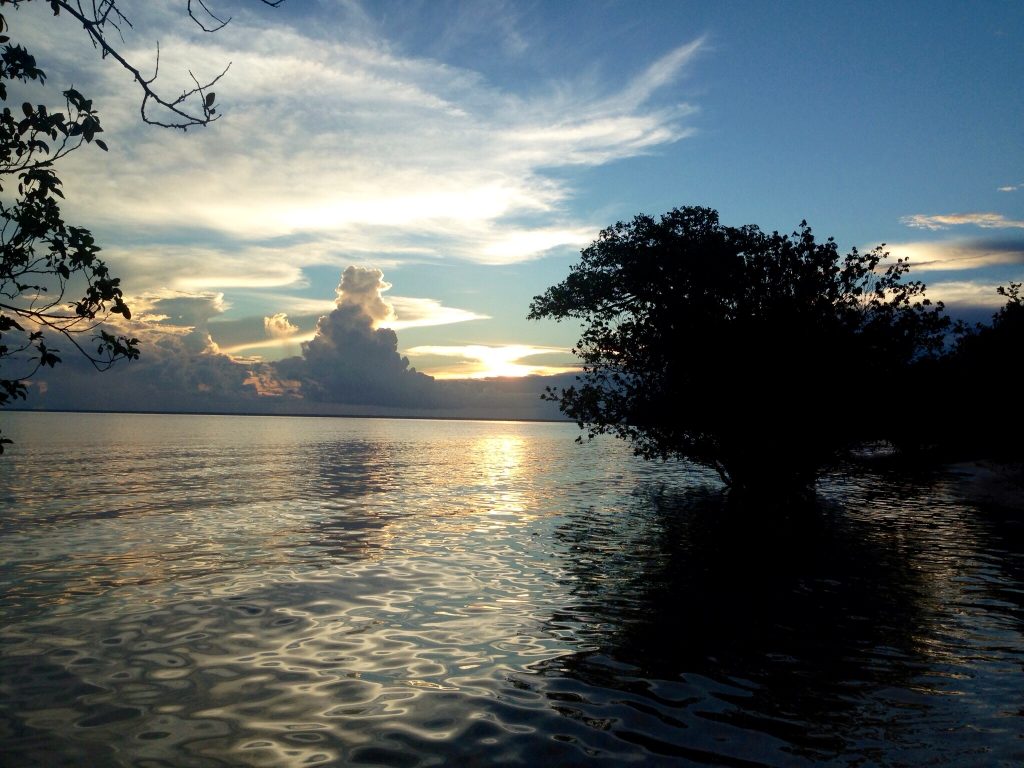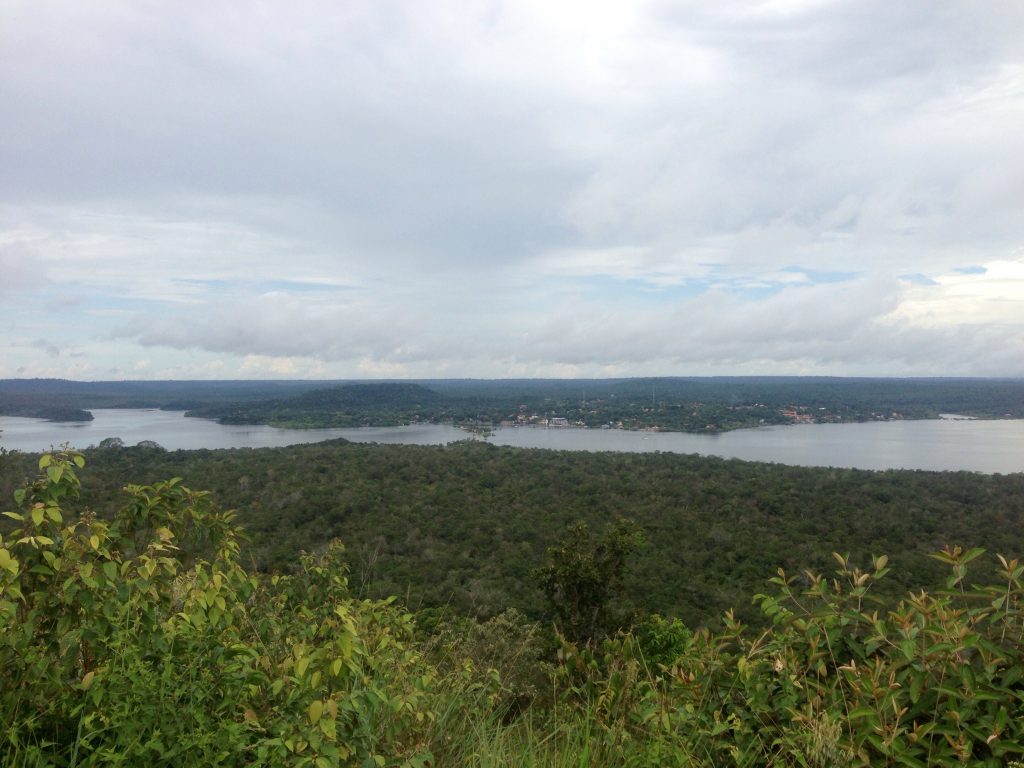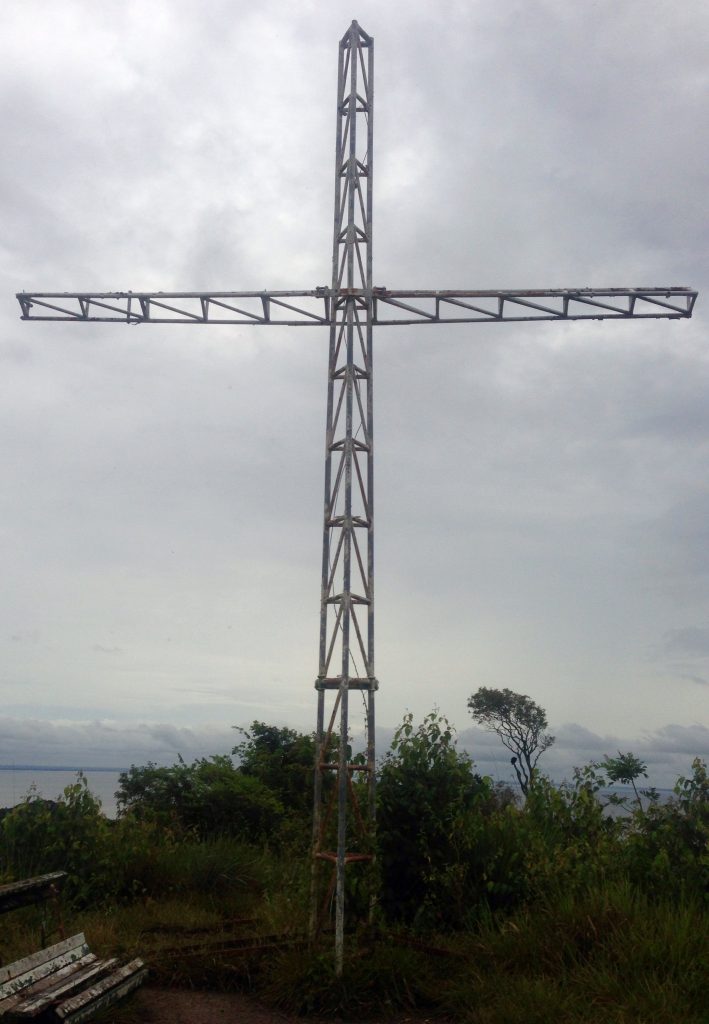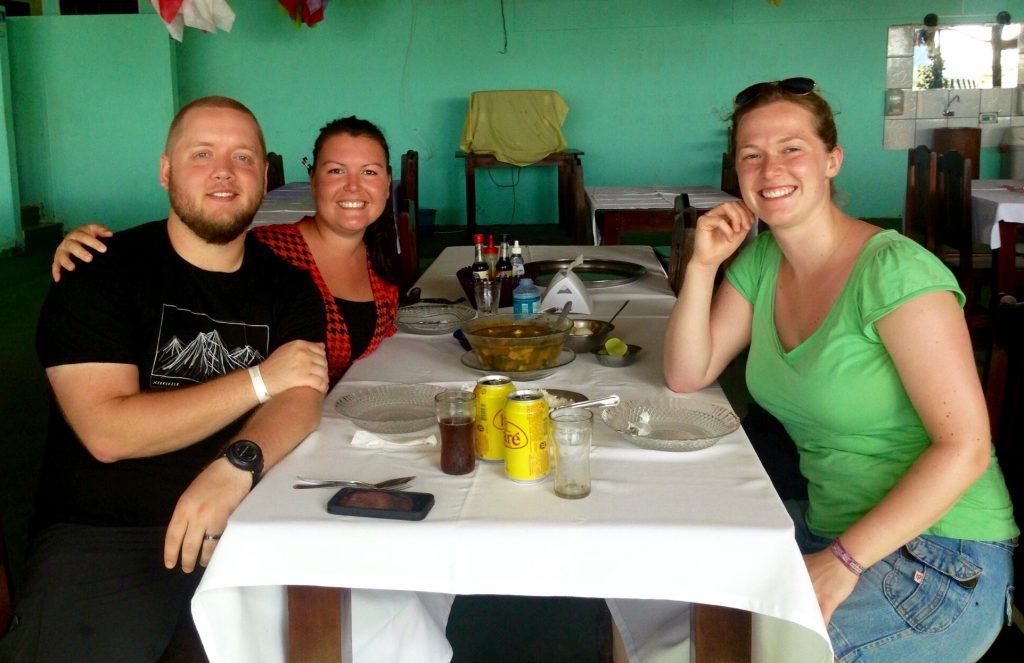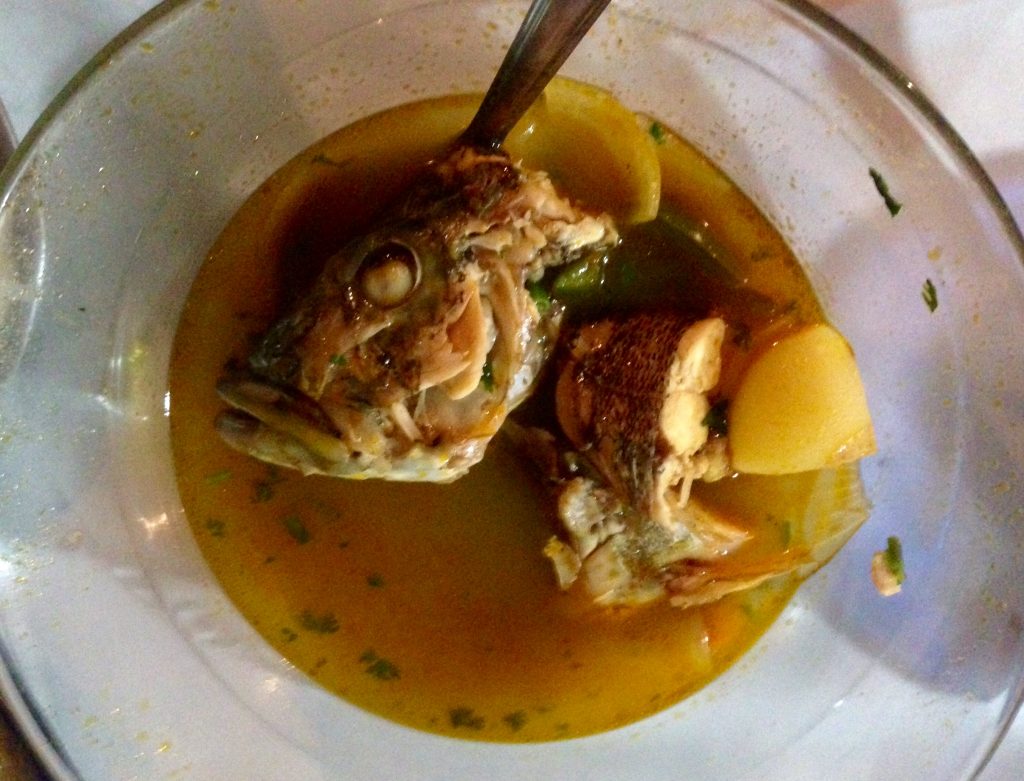 The next day we headed back to Santarem, and received the bad news that our boat would be out of commission for much longer than initially expected. We were given free tickets for another boat coming through the next day and told to be back at the port then.
After spending the night in Santarem, we met our new boat at the port, and it was huge. Nothing like the 400 person rickety wooden boat we had taken here. This was a huge catamaran style metal boat that held around 900 passengers. It's name was the Rodonia, and it was totally rad compared to our last boat. We boarded, and were immediately shown to our deck, which had AC. No way! We quickly found space for our hammocks and were again on our way towards Belem. The Rodonia had a nice buffet for meals, paid a bit extra for it, but it was good. The bathrooms were like a luxury hotel bathroom compared to the last boat. With not a lot to do, we spent the next few days lounging, reading, and hanging out at the bar. We met some other gringos on the boat, and actually ended up becoming friends with some Aussies, and have stayed in contact with them ever since. Pretty cool.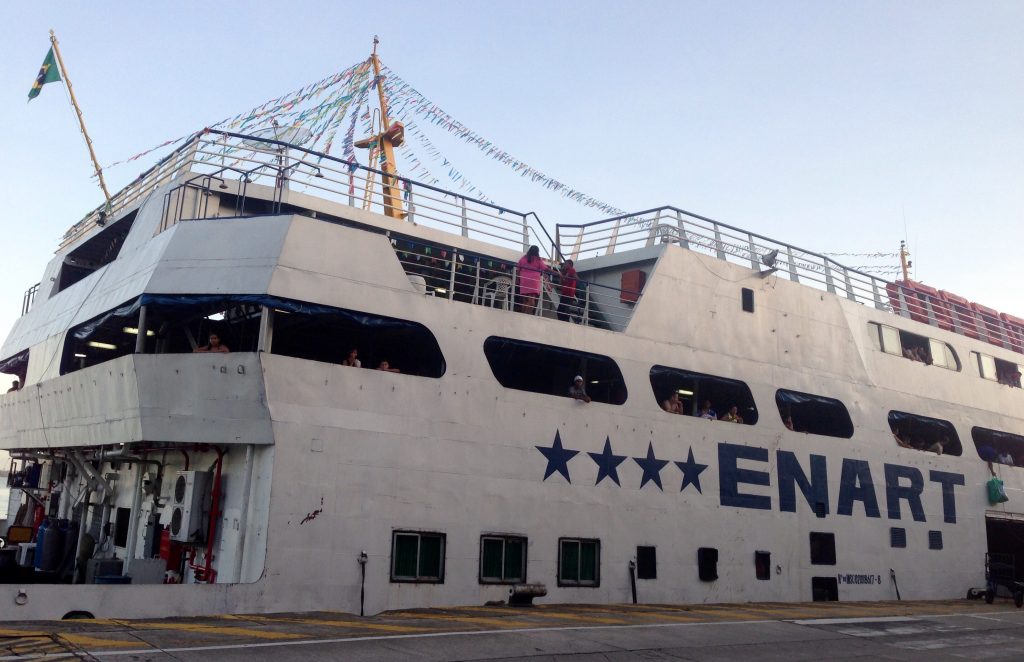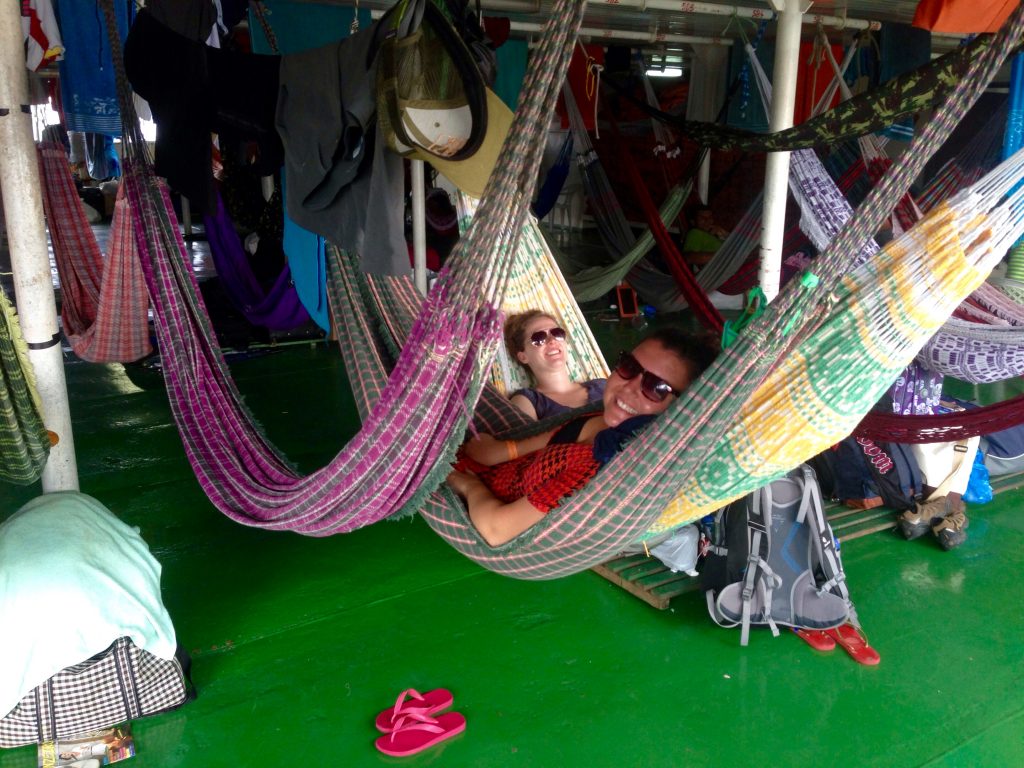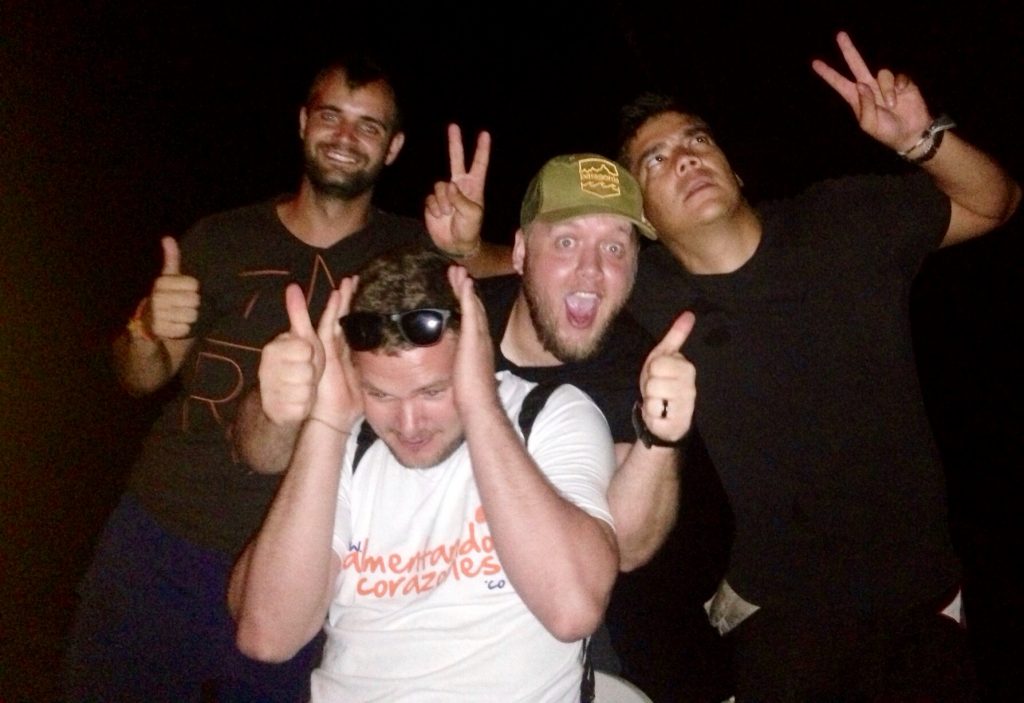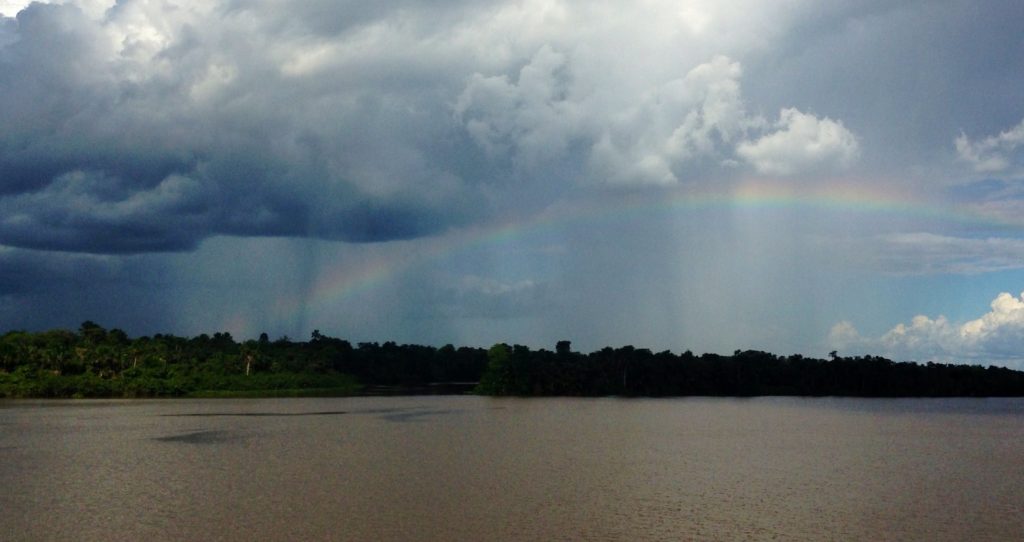 So…..after 7 days, a breakdown on the river, lots of cachaça, and copious amounts of hammock time, we arrived in Belem. It's a tough way to travel, not very comfortable, but looking back on it, I wouldn't change anything. We had an amazing experience….one that is essential to understanding the way locals travel along the Amazon River in Brazil.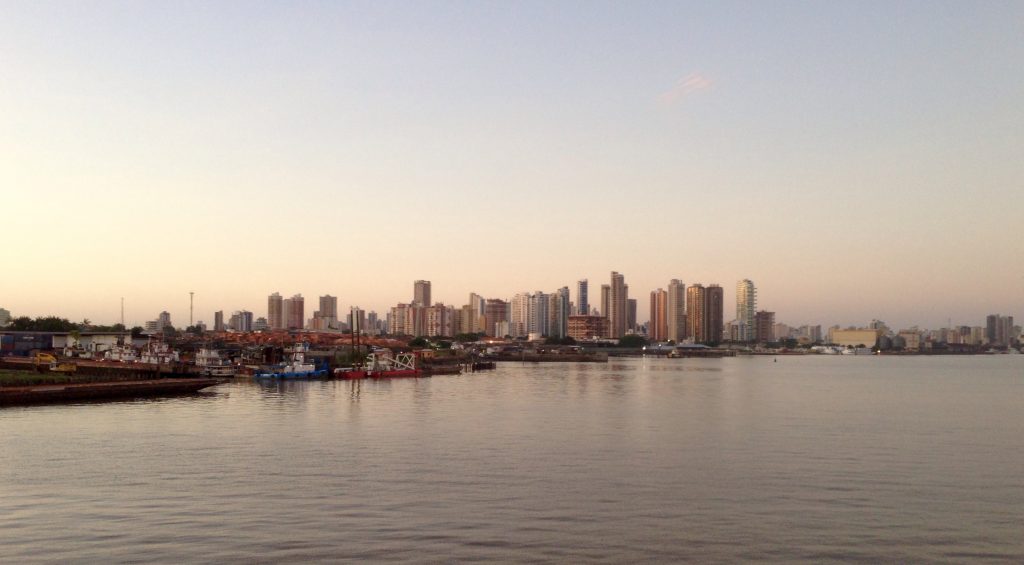 Some of the links on this page are affiliate links. If you click on them and purchase the product, we receive a small commission, at no cost to you. This helps keep the site running. However, we only link to products we actually use, love, and recommend to others.