We are firm believers that traveling light and having less will have you worrying about less. You don't need expensive gear to travel well and enjoy your trip to the fullest. But having a few simple and practical pieces of gear can really help. Below are a few budget friendly items we always pack to help us travel better, smarter, and with less worries.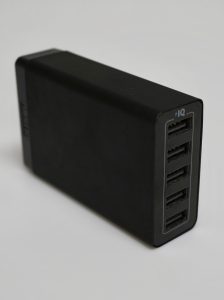 These days, pretty much every gadget, from camera battery chargers to cell phones, charge via USB. And we all carry more than one gadget that needs charging. In so many budget hotels, hostels, and guest houses around the world, it can been hard to find more than one electrical outlet. Before you go to bed, it's nice to just plug in everything (your phone, Bluetooth speaker, GoPro batteries, smartwatch, portable charger, whatever you use daily) and let it all charge overnight.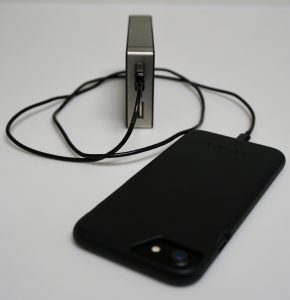 I see more and more of these around, but it amazes me whenever I'm in an airport, there's still tons of people fighting for a seat near the charging stations. I'm puzzled by the person sitting on the floor in the walkway of an airport or train station to be close to the outlet so their phone will charge up. We recently switched from the Mophie to the Anker because of price, and have been very pleased. Have one of these, sit wherever you want to, and travel better.
They're also great for long trips off the beaten path or backpacking trips into the wilderness. On our 4 day trip around Bolivia's Salar de Uyuni, there was rarely power to plug into, and our portable charger kept our camera's going the whole time.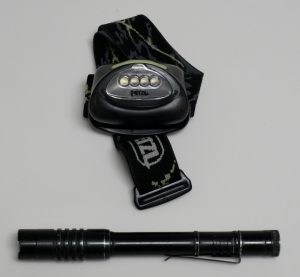 Many travelers, like me, never leave home without a flashlight. Sure, your cellphone has a crap LED that will work for some simple situations. But when you've just planned that spontaneous adventure into the jungle or you're traveling in a country known for many power outages, it's nice to have a decent, compact flashlight or headlamp, ready to go. We travel with a Petzl Headlamp
and a small handheld from Streamlight
that have high and low beam and a strobe effect.

During our riverboat trip down the Amazon, our boat broke down, and long story short, we ended up alone, in a dark shipyard at night, unsuccessfully attempting to find our boat's captain. It was creepy as hell, and so glad we had a flashlight on us to find our way out and flag down a taxi.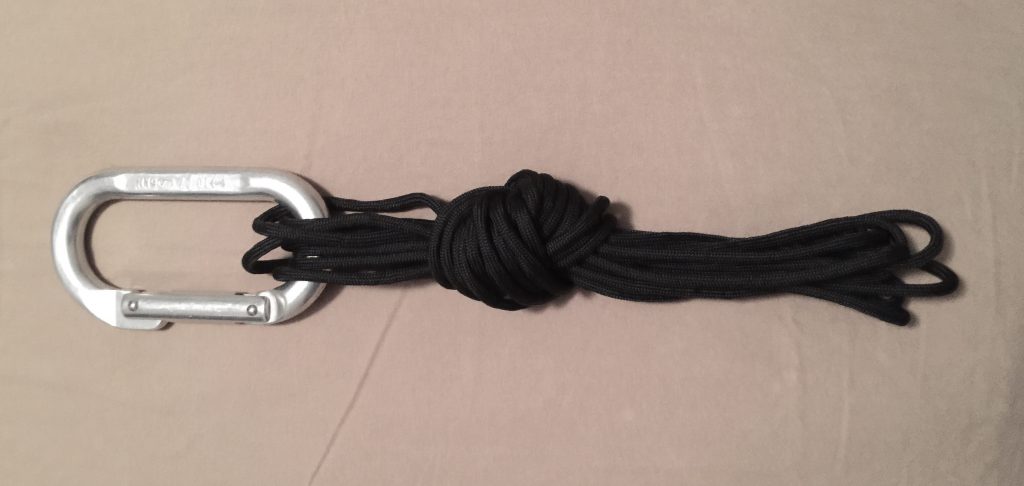 I love paracord. I've even written a whole blog post about it. But it deserves a mention here because it is cheap, compact, and there are so many uses! You can pick up 20 feet of this budget friendly piece of gear for around 5 bucks and use it on anything from hanging hammocks to securing cheap doors and windows in budget accommodation.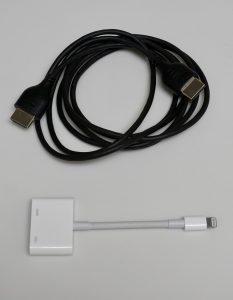 Even while traveling, most of us consume visual media quite often. Whether it's your favorite TV show, a weekly movie night, a tutorial on YouTube, or videos from family and friends back home, it's always better on a bigger screen. Almost all TVs now have HDMI inputs on the back, and that means with a simple cord and possible adapter, everything on your phone, tablet, or laptop can be watched on the big screen.
We carry an Ultra Slim HDMI Cable
and an Apple Lightning HDMI Adapter
for our iPhones, and love it.
We have some friends that use Chromecast, or similar, on their travels, but without WIFI or with slow WIFI, these are useless. We've used our setup all over the world, and it works great. Just make sure you don't leave your cord plugged into the TV when you check out!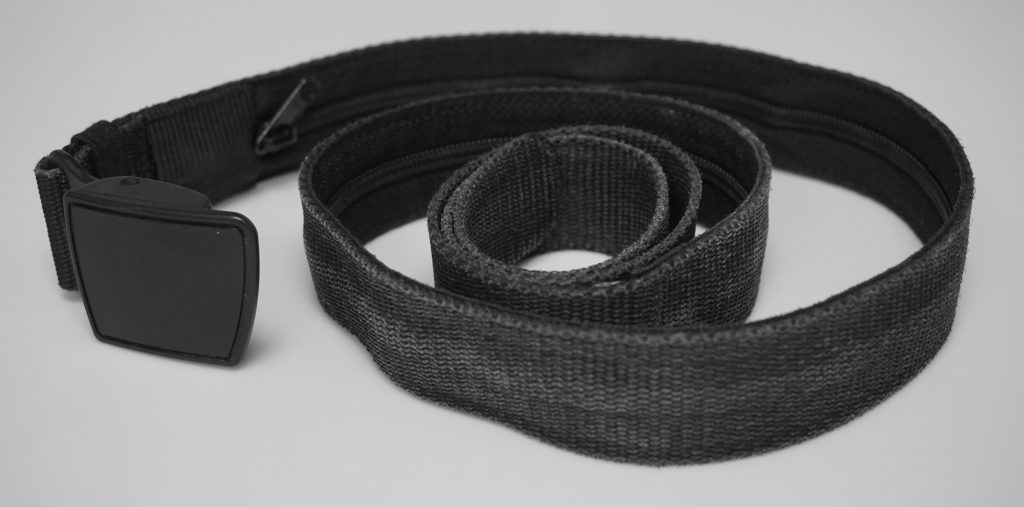 Have you ever worn the "traditional" style money belt? Or have you carried one of those ones that hangs around your neck? We have, a long time ago, and they're ridiculous. Every robber knows about them, and there's no easy, inconspicuous way to access their contents. My solution is to first, carry as little on me as I can while out exploring a city. If I need my passport and/or wallet, those, and a small amount of cash are kept in a secure pocket in my pants. For larger amounts of cash, this normal looking money belt from PacSafe
does the trick. Simply tri-fold bills long ways, zip them up inside, and forget about them until you need them.
My dad even carried all his cash with him easily with this belt while he skydived in Australia.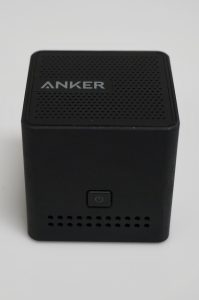 We love music and are constantly listening. And while the speakers on smartphones are getting increasingly better, they're not quite as good or as loud as a decent bluetooth speaker. Whether you're having drinks with friends around the campfire, relaxing on a beach, or exercising in your hotel room, it's so nice to have some music to set the mood or get you pumped up.
We've found an awesome compact, budget friendly speaker
to travel around the world with. It easily fills a room with sound, fits in the palm of your hand, and gives us about 10 hours of playback. *Travel Hack – put it in a bowl or similar to amplify sound even more.*
While travel should be focused on the experiences you're having, a few pieces of useful, budget friendly gear can make your trip much easier, help you worry less, and travel better!
If you're interested in the other gear we travel around the world with, check out our Gear We Love Page!
What items are on your must pack list when you travel? Share in the comments below!
Some of the links on this page are affiliate links. If you click on them and purchase the product, we receive a small commission, at no cost to you. This helps keep the site running. However, we only link to products we actually use, love, and recommend to others.