Last year, I got to do a trip with my dad to China. We planned to end our trip with a bang….on the Great Wall! It was awesome getting to experience this with my dad. I knew Beijing was the main jumping off point to get to the Wall, but hadn't really planned in detail how and where we'd go. While in Shanghai, I did a few internet searches of the Great Wall and found some disturbingly crowded photos that make it look like a horrible day at a theme park. I knew we wanted nothing like that, so I set out to find the best places to go. Badaling is the closest and most visited part of the Wall. It's insanely touristy and insanely crowded. You can even train all the way to the Badaling entrance from Beijing…..with thousands of other people….lame.
Only small portions of the Wall are maintained, while the vast majority is left to crumble and be overgrown by vegetation. We wanted to experience both the picturesque maintained wall, and the "wild" part as they call it. After much searching, we decided to do our first day trip to the maintained area known as Mutianyu. Now this place can get crowded, but not nearly as much as Badaling. We wanted to go as early as possible, and now needed to find a ride.
There are numerous tour operators and car services for hire, but I really recommend Miles Meng (www.beijingenglishdriver.com). I found him in Lonely Planet and figured he might be too busy because of this. But I received an email back from him in literally a few minutes and had the trip planned out right away. He was incredibly professional and spoke great English! He has quite a few drivers that work for him, but we actually got Miles for our trip.
Here's the details of our tour with Miles. We were picked up at 7:30AM at our hotel and drove 1.5 hours to Mutianyu. This is important for getting there early and beating the crowds. Miles has tour guide credentials, so he's allowed to drive up past the main tourist entrance, and drop us right at the ticket booth. We could hike on the Wall for 4.5 hours, then he drove us back to our hotel in Beijing. All this costs approximately US$100 total, plus about US$10/pp for entrance ticket and ride up to wall in a cable car. There's a path to the Wall as well, but taking the cable car means more time on the Wall.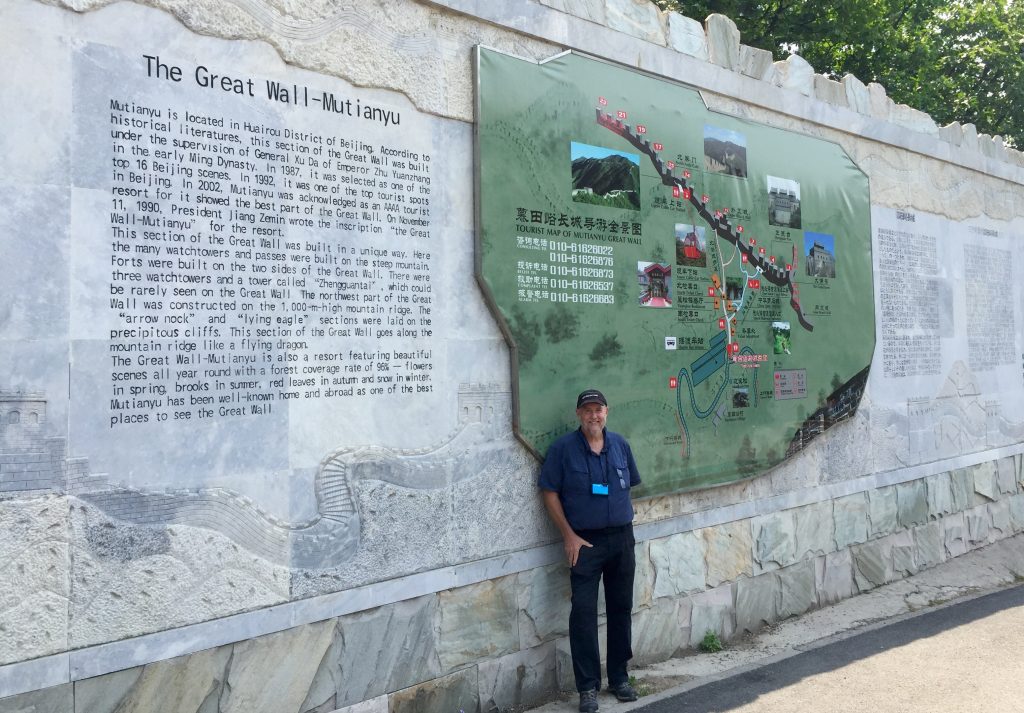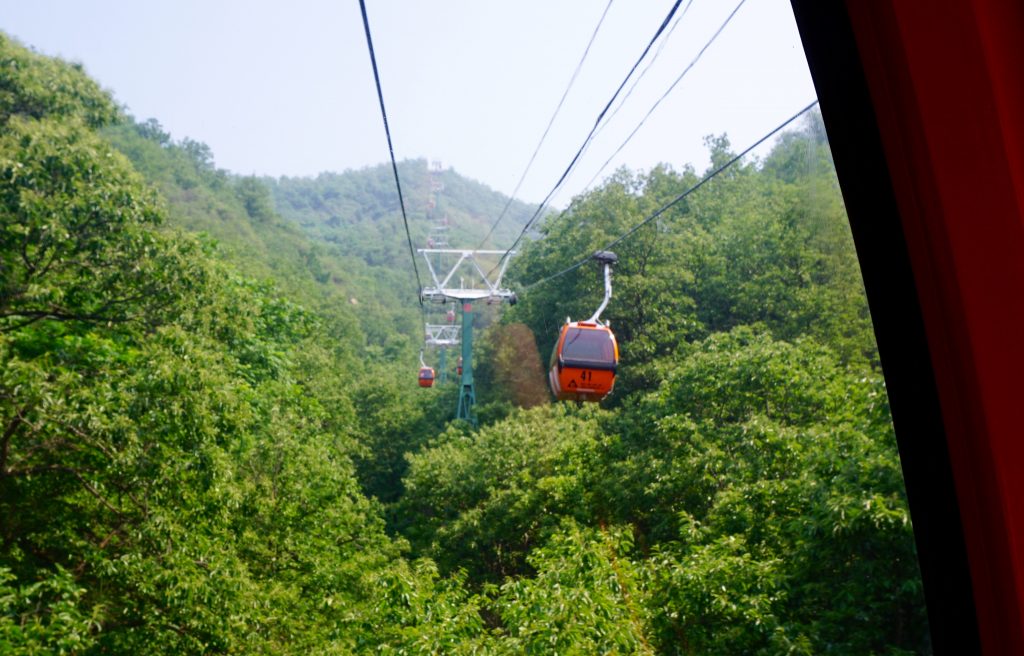 Taking the cable car put us on a much steeper part of the Wall, and this was a good strategy, because there were very few people up there that early. On our hike up for a couple hours we only passed around 15 people or so. We were there in May, and it was hot, around 90°F/32°C by 10AM. Not even this could spoil our awesome views of an uncrowded Great Wall.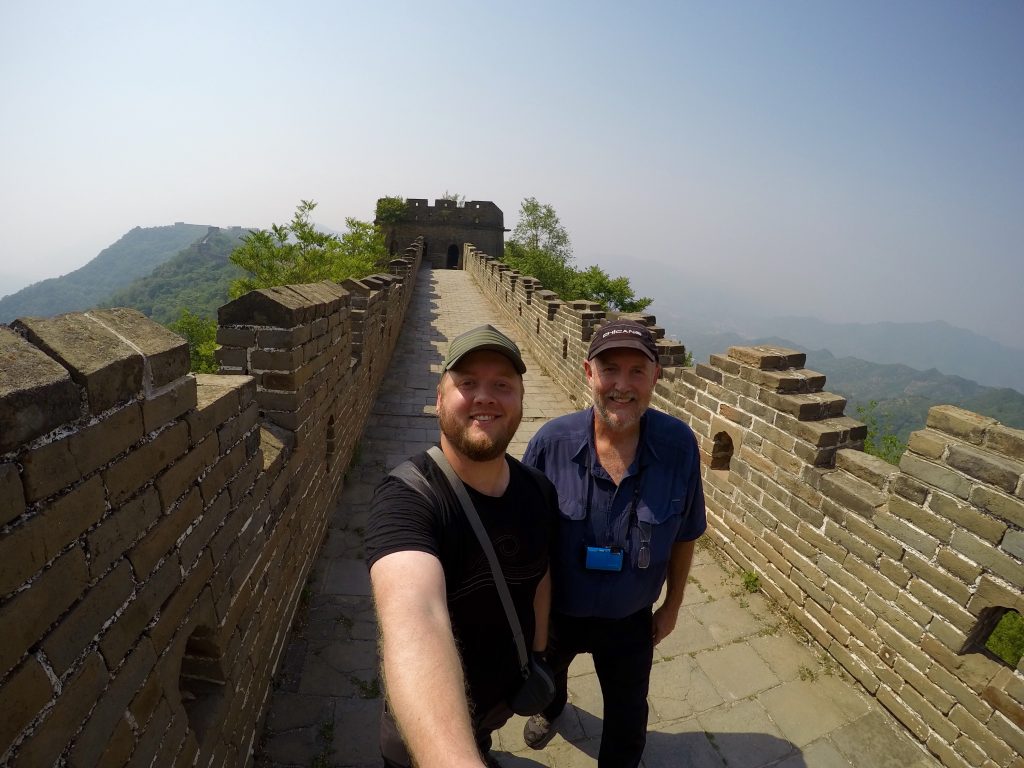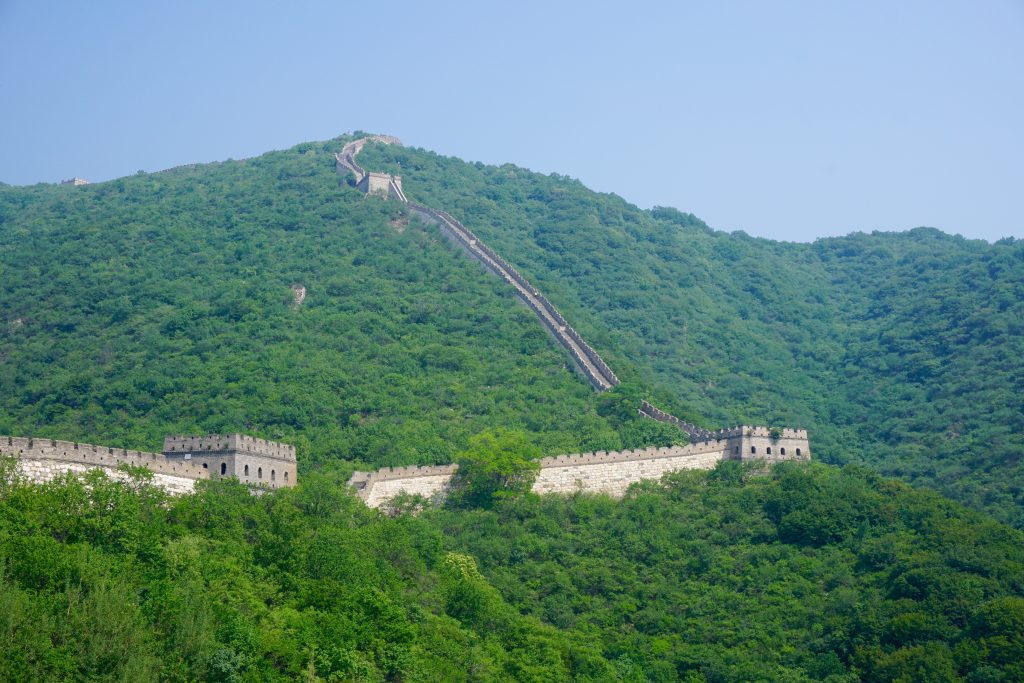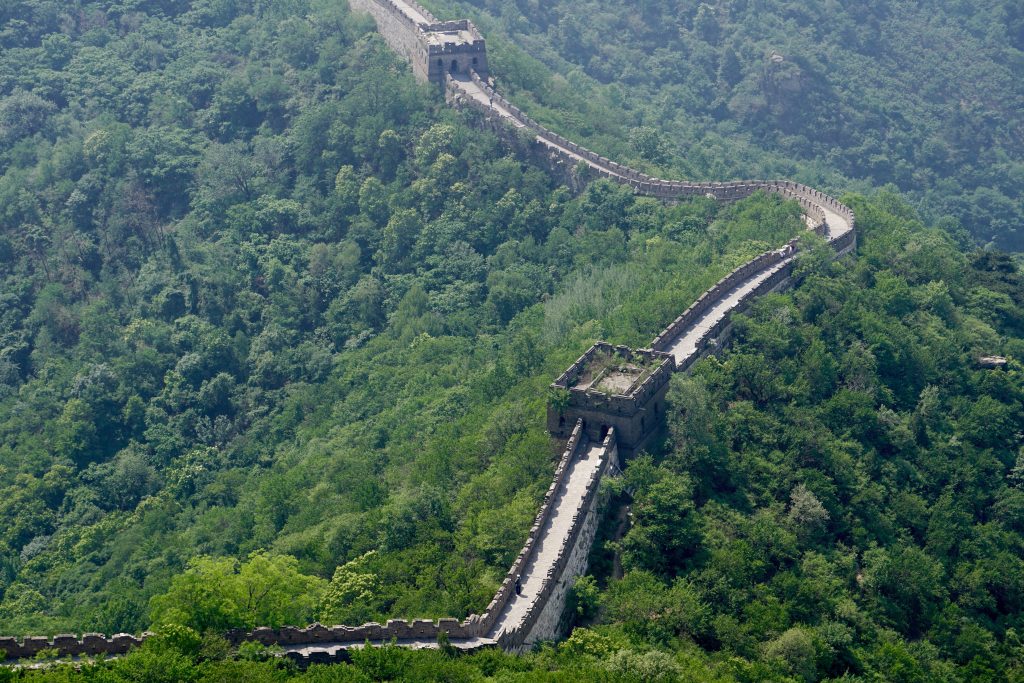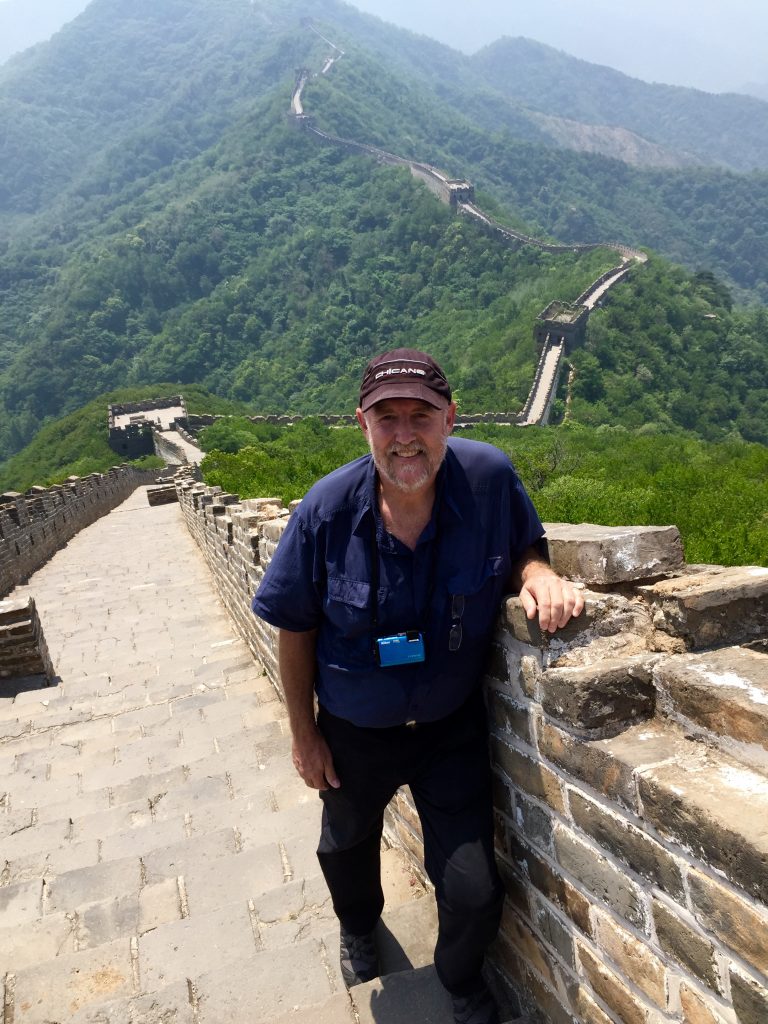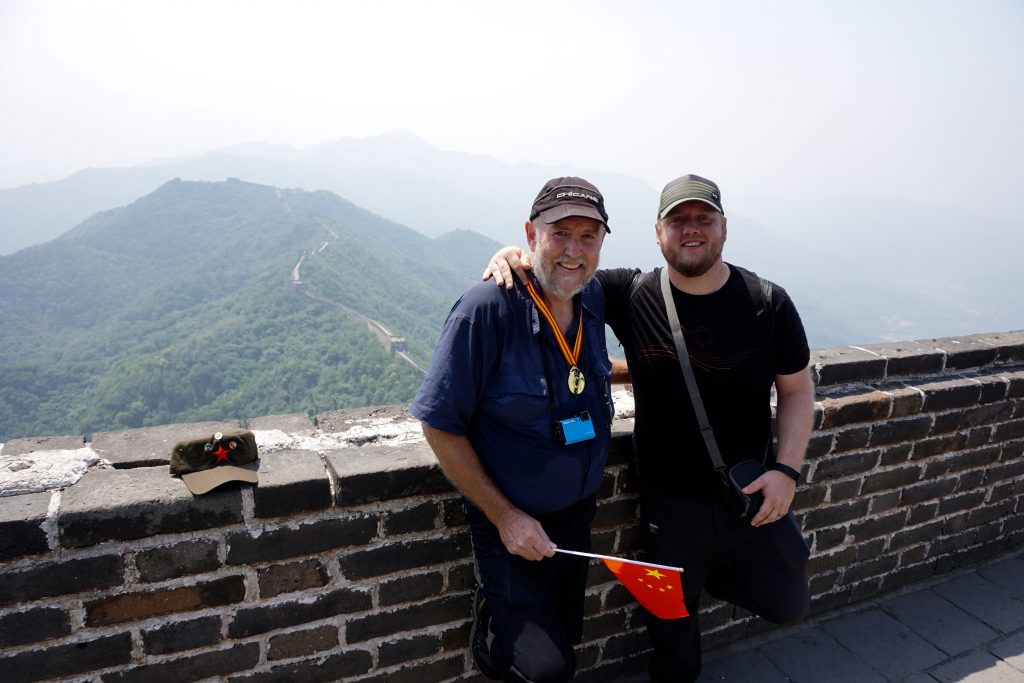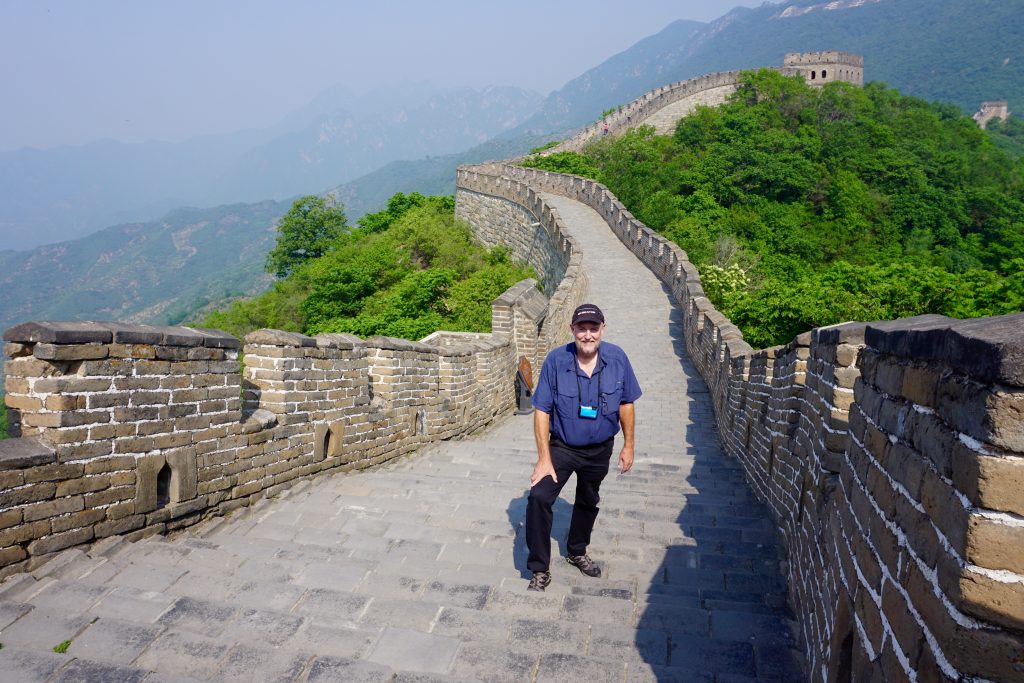 My dad got pretty dehydrated during that steep hike, and on the way down started feeling dizzy. We brought water with us but drank much of it during the way up. Luckily, local entrepreneurs set up shop in some of the guard towers selling drinks and snacks. We were able to get a gatorade and fuel up before heading back to the bottom to meet Miles. We had an amazing day out on the Great Wall. If you take a trip to Mutianyu, definitely go early and beat the crowds….totally worth it!
For our second day trip to the Wall, we wanted to hike on the "wild" part, as they call it. I contacted Wild Great Wall Adventure Tours based on their excellent reviews on TripAdvisor. I heard back from Ricky in a matter of minutes. To pick us up at hotel, drop us at Jinshanling to hike 5 miles to Simatai West for pickup, and back to hotel, was around US$200. This sounds expensive, but it was private transport, nearly 2.5 hrs away from Beijing, and we had only one day left in China to do this. With the level of service provided, we felt it was well worth it.
After our first day on the Wall, my dad was still feeling a bit dizzy. Too much so, that we decided it best he didn't attempt a five mile hike in hot weather by ourselves. After, contacting Ricky to let him know, he offered me to join two other Americans that wanted to do the same hike. I joined on with them, and it dropped my price significantly since there were three of us. So the next day, I was picked up early, then we got Kreg and David, the other dudes I joined with, and we were off.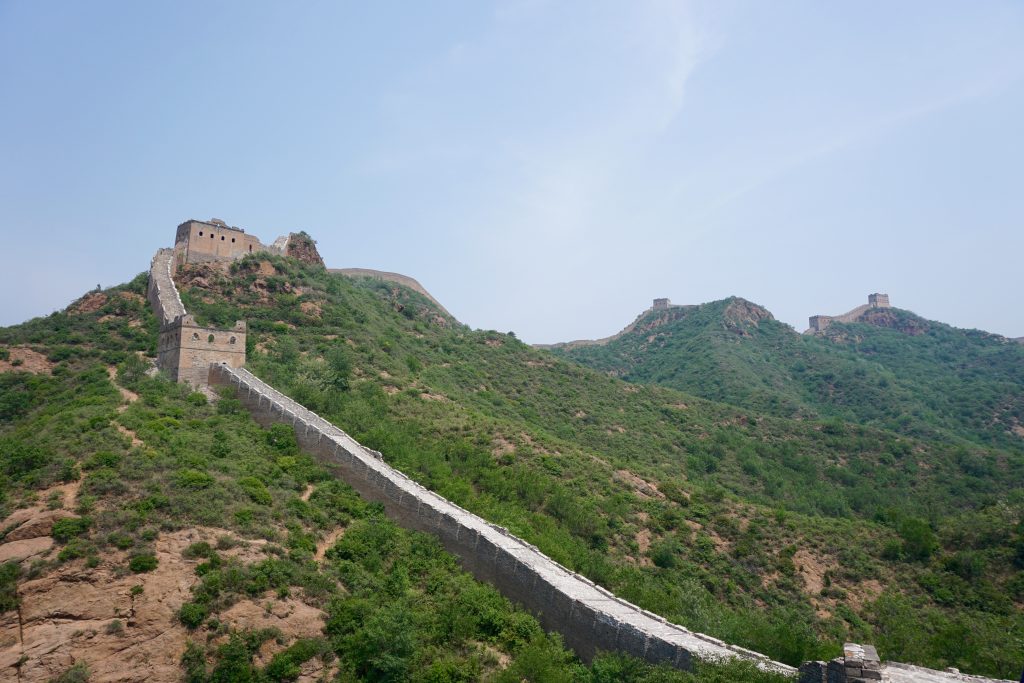 Hiking the wild part of the wall is so cool. It's overgrown, rustic, and very uncrowded. We had large parts of the Wall all to ourselves. This hike provided some steep ascents and gorgeous views. It is possible to do multi-day trips and camp on the wall, something I'd love to do on my next visit.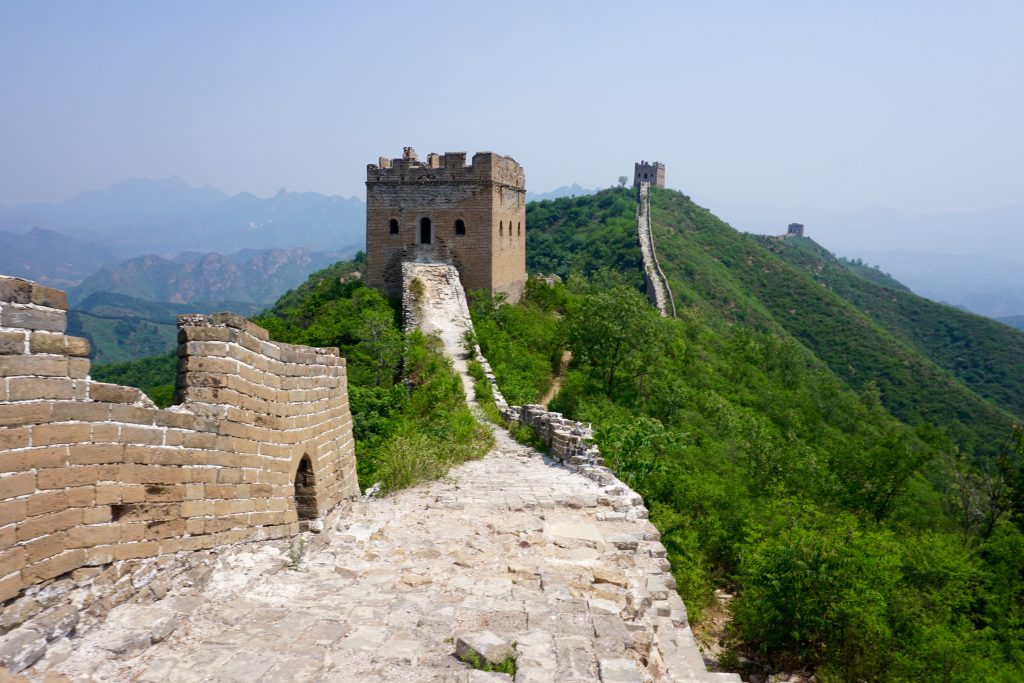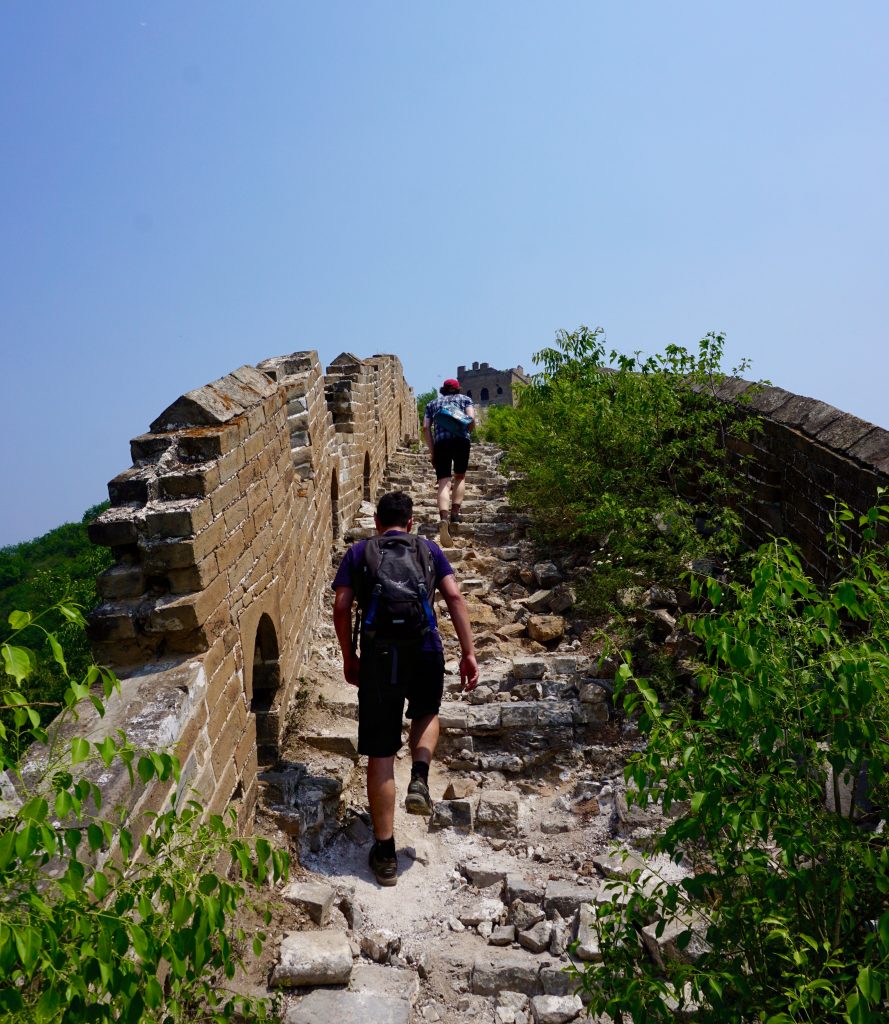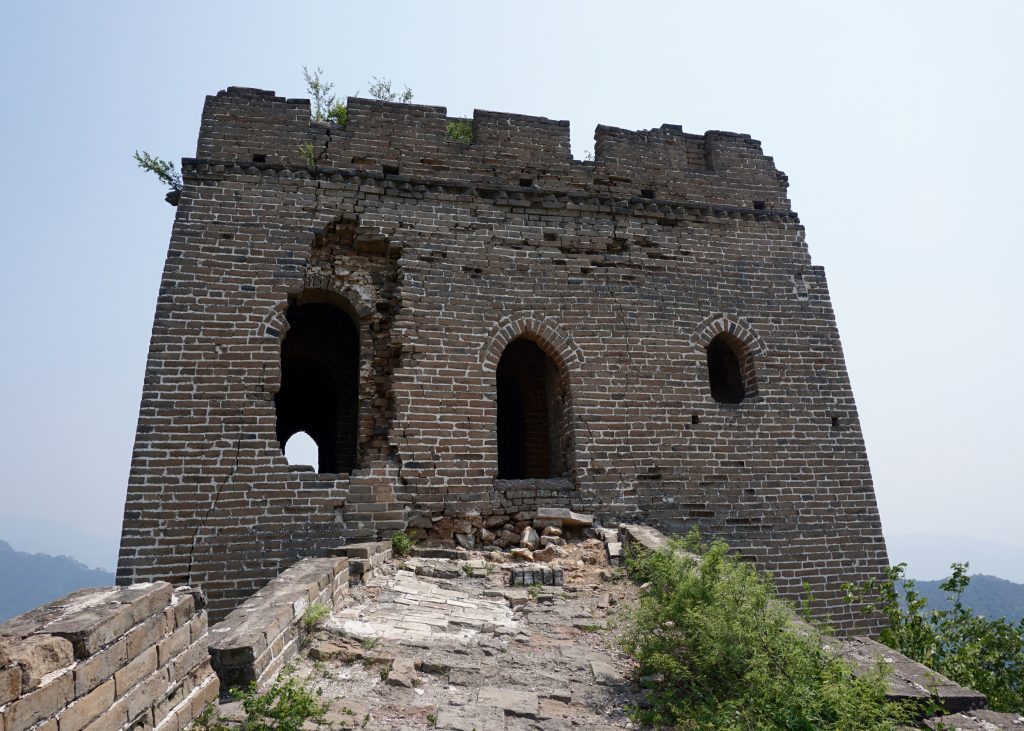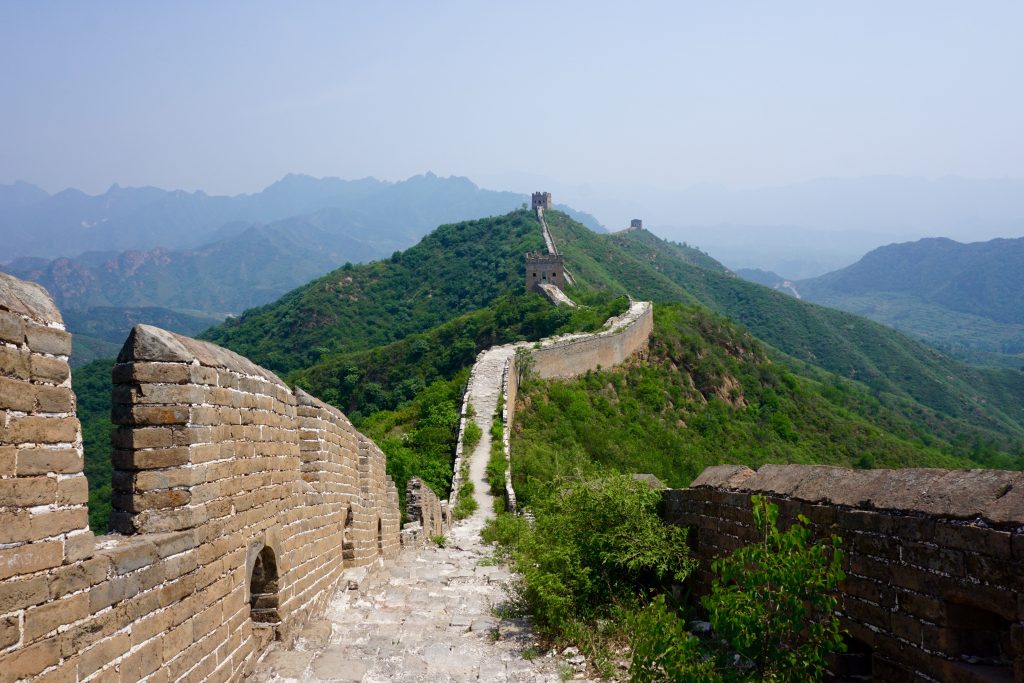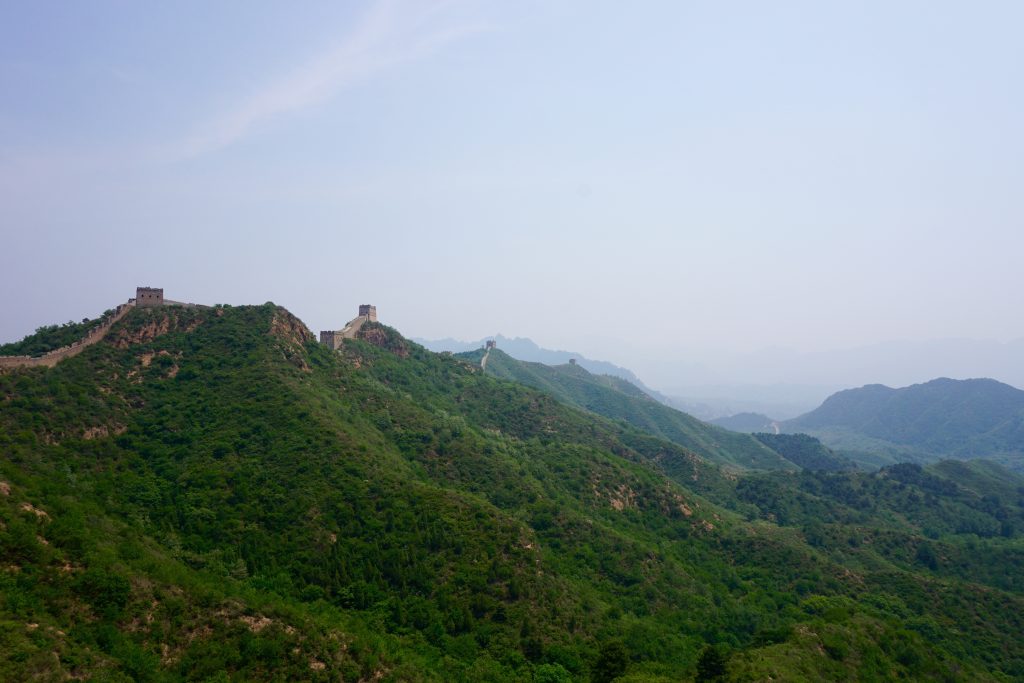 I had an amazing couple of days on the Great Wall of China. It was easy to plan these two day trips, and they turned out wonderful. I found that seeing both an uncrowded, maintained part, and the wild part of the Wall, gave me a better understanding of how incredible and vast this world wonder is.
Heading to China? You should, it's an amazing country to travel in! Plan your Great Wall day trips with these few links below.
• Miles Meng's Car Service: www.beijingenglishdriver.com (also does airport transfers and more)
• Wild Great Wall Adventure Tours: www.wildgreatwall.com
• Lonely Planet's Beijing
and China
travel guides are great resources to start planning a trip.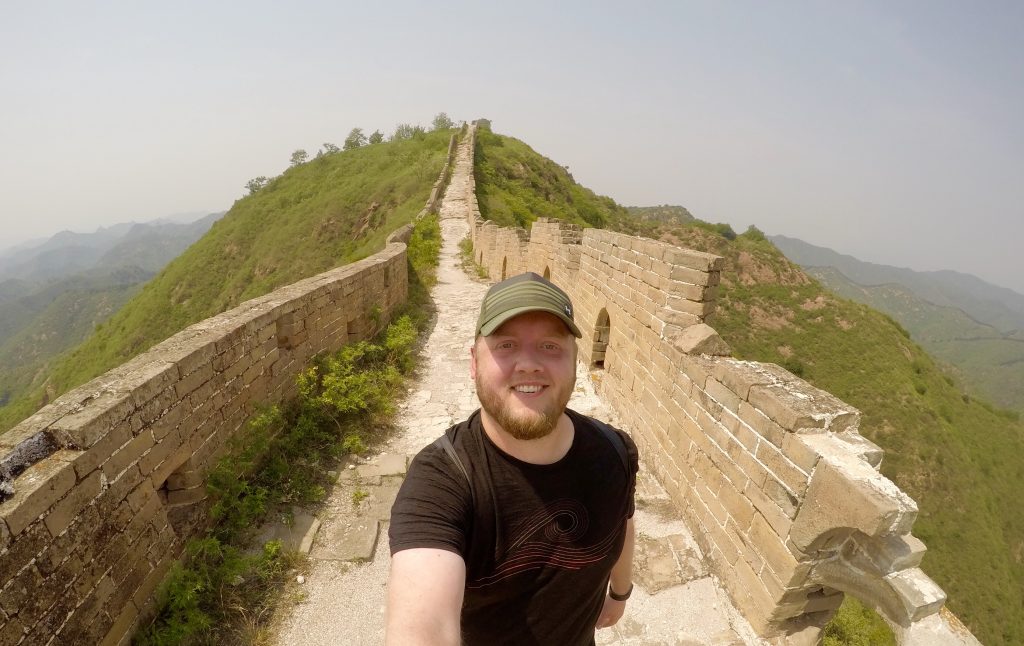 Some of the links on this page are affiliate links. If you click on them and purchase the product, we receive a small commission, at no cost to you. This helps keep the site running. However, we only link to products we actually use, love, and recommend to others.