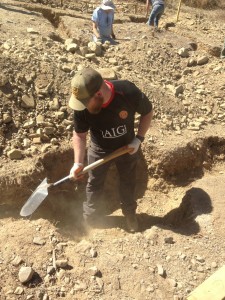 Our goal through writing about and showcasing our volunteer work is not to gloat but to inspire others to get out there and help our fellow humans out. No matter who you are or where you're from, if you're reading this, chances are you can do something to help relieve hardship somewhere. We'd love to one day be in the position to help on a grander level. But right now we stick to things we can do to effectively make change in small communities around the world.
A safe, affordable home is one of the most important things to a family. We love working with Habitat for Humanity, and believe in their mission to bring adequate housing to families in need. We build homes with them all over the world (and you can too!).
Medical care in certain parts of the world can be severely inadequate and many healthcare systems are understaffed. Being nurses, we love volunteering our time and skills for medical trips and disaster relief efforts.
If you have any questions about volunteering, don't hesitate to ask us, and we'll try to point you in the right direction!
Some Places We've Done Volunteer Work:
Haiti, Mexico, Costa Rica, Honduras, Bolivia, Kenya, India, Sri Lanka, Nicaragua, Chile.